Are you going to KAMCon in 2023? We just announced the preliminary lineup of speakers for our premier conference for Account Management leaders and innovators. Our KAMCon event takes place from April 12th to 13th in Boulder, CO and includes impactful learning experiences from today's visionary thought leaders and executives.
This conference offers key account managers (KAMs), customer success managers (CSMs), and account managers (AMs) multiple networking opportunities with peers, executives, and speakers. Attendees can participate in workshops and educational sessions at KAMCon, presenting a unique opportunity to acquire best-in-class knowledge and skills for the most important customer relationships you have. Plus, participants have a chance to learn more about the tools necessary to strengthen your company's competitive position and boost revenue.
Why Should Your Key Account Managers Attend KAMCon?
Top KAMs, CSMs, and AMs are constantly learning and developing their skills. Some of that knowledge and skill building is done on their own through reading and listening to top KAM influencers. But it's important for organizations to support their CSMs with formal training and coaching too.
Remember that these professionals are on the frontlines every day, protecting clients that represent 70% of your annual revenue. So, KAMs, CSMs, and AMs deserve some specialized knowledge and skill development beyond their self-paced studies.
KAMCon is the only conference of its kind, focusing exclusively on the latest and most effective techniques and knowledge your account managers need to know now. With a continuously evolving marketplace and increasing economic challenges, your team needs your support more than ever.
What Account Managers Gain from Attending KAMCon
KAMs who attend this 2023 KAM-specific conference will come away with innovative ideas, proven methodologies, and actionable strategies to elevate customer engagement and revenue growth. More specifically, CSMs who come to KAMCon will:
1) Transform their mindset
AMs will learn to make themselves indispensable to their most important customers by gaining a new perspective of how to manage and communicate with key accounts. Shifting their focus from tactical, reactive, and self-centered to strategic, proactive, and customer-centric to transition from vendor status to a valued trusted advisor in the eyes of their top tier accounts.
2) Accelerate their professional development
By being immersed in sessions and in-depth panels from world-class speakers, KAMs who attend KAMCon learn the latest skills to apply to today's challenging markets and customers. They return from this event with essential next steps for greater account retention and revenue growth.
3) Join an elite KAM community
Attending the premier account management conference of the year allows your CSMs to meet and connect with industry elite in the KAM world. This presents the opportunity to exchange best practices, new ideas, and new processes with their peers. This KAM community surrounds your team members with like-minded professionals who support and encourage one another to continually elevate their performance.
4) Expand their knowledge
KAMs who attend KAMCon grow by being exposed to the deep knowledge shared by our expert speakers. They learn new techniques to tackle challenges and gain confidence to build stronger relationships and develop long-term growth plans.
Who's speaking at KAMCon?
As mentioned above, we just announced our preliminary lineup for KAMCon 2023 and I'm psyched!
KAMCon will feature some incredible thinkers and doers in the art & science of key account management and customer engagement, including:
Bob London, CEO at Chief Listening Officers
Mike Bruce, President and CEO at Sirius Staffing
Gail Montgomery, CEO at ExperienceYes
Bruce Montgomery, President at ExperienceYes
Mary Grothe, CEO at House of Revenue
Jennifer Pinter, Senior Engagement Manager at Kapta
Jay Nathan, Chief Customer Officer at Higher Logic
Dana Alvarenga, VP of Customer Experience at SlapFive
Ashley Pyle, Chief Experience Officer at GadellNet
Jermaine Edwards, Founder at Irreplaceable Advisory Group
Peter Armaly, VP of Customer Success at ESG
Emily Garza, MBA, Head of Customer Engagement at Unit21
Plan to Attend KAMCon
Now is the best time to plan to attend or send your KAMs to KAMCon. This is the best time of year to invest in KAM training, so why not prepare to provide your account managers with this one-of-a-kind experience in the spring? They'll come away more valuable to your organization and their clients to help you boost retention and revenue throughout the balance of the year. Plus, they will be able to strengthen your company's competitive position in the marketplace.
Are you ready to up your KAM capabilities in 2023 and get the best price? Register for KAMCon now to take advantage of Super Early Bird Pricing through December 31st.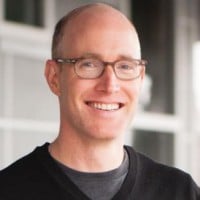 CEO at
Kapta
Alex Raymond is the CEO of Kapta.