Think of every professional athlete that has ever played the game; what's one thing they all have in common?
No matter if it's LeBron, Tom Brady, or Michael Jordan, each one of these players has a playbook they follow each game to make sure that their team has the best chance of achieving repeatable success. They don't read it once and wing it come game time, and instead hold it as one of the most important tools in their locker.
Even if you've never put on a helmet or set of shoulder pads in your life, as an account manager, if you want to achieve long-term repeatable, mutual success with each of your key accounts, you need a playbook too.
The problem is, with some much information available online, it can be a challenge to assemble your own key account management playbook on your own. Finding step-by-step guides on the topic of KAM is difficult unless you have previous experience.
Luckily, we've done the painstaking research for you, and included everything you need to know about KAM in our latest eBook, The Big Book of KAM!
We designed this eBook as your full-fledged guide to help you create the winning strategies and plays you need to keep your customers happy, your relationships healthy, and your CEO pleased with the bottom-line driven results!
Your Step-by-Step Guide
Starting a new account management program is a challenge if you don't know where to start or where the endpoint is. You might think that you started off on the right foot, but months down the line, you might not see the results you expected. This book will help keep you on track! The Big Book of KAM is designed to be a step-by-step, actionable guide that you can use as your starting point for KAM. It's chock-full of impressive statistics about KAM that will demonstrate how KAM can really impact your business in positive ways.
The book starts with basic definitions but quickly ramps up with steps along the way that will help you bring your KAM program to life! If you follow the guide, you'll cover all of your bases and ensure that each component is in place to ensure that your new KAM starts off without a hitch.
Who is this book for?
We didn't write this book as a hyper-specific guide that only experts can follow. We also didn't over-simplify basic account management concepts that only college students could derive value from.
This is essentially the one-size-fits anyone involved with account management.
This means that whether you:
Already have a successful KAM program in place
Have heard of KAM before but have been curious to learn more
Are completely new to the system…
You can learn from this book! We designed it as an easy to follow, not overly-technical ultimate guide to key account management. Even without any previous experience, you should be able to pull valuable insights from the book that you can show to your boss and show them the benefits of integrating KAM strategies into your existing account management department.
Endless Use
This isn't meant to be a book you read once and then never use again. While it is helpful for getting your KAM program off the ground, you can also refer back to it years later. While some technical requirements might be different ten years from now, the core principles and benefits of KAM stay the same.
We want this to be the playbook you keep within reach that you can turn to whenever you have a question or need inspiration in your KAM efforts. With this book at your disposal, you shouldn't ever feel like your KAM program is lost, or like your key account managers are losing focus of the bigger picture.
Use it as a coaching tool. Use it as a statistical resource. Use it as an educational tool. However you choose to use it, get the most out of our newest tool written by Key Account Managers, for Key Account Managers!
What's Included in The Big Book of KAM
We wrote this book as the thorough, well-researched KAM information guide that you can't find anywhere else.
In the Big Book of KAM, you'll find information about the following:
The importance of KAM along with statistical evidence to back it up
How KAM could change your business for the better
How to become more customer-centric
How to align your goals with your customers'
How to focus on outcomes and be more proactive in your work
How to create an action plan that works
How to get the buy-in for your KAM program from all levels of the organization
Steps to implement your KAM program
Steps to bring your KAM program to life
Information about KAM technology
And much more!
Finding information about all of these topics takes tons of time which is less time you have to spend working with your accounts. We've saved you the trouble and done all of the dedicated research ahead of time along with tidbits of information we've learned from our personal experience working with KAM programs around the country.
Available Now!
The Big Book of KAM is available now under the resources section of our website with the other books we've written in the past. We make these tools available for free because we want to spread the message of KAM as far and wide as possible.
We hope you enjoy the book just as much as we enjoyed writing it! Stay tuned for more in the future, and in the meantime, make sure to follow this blog for further KAM updates!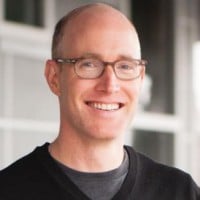 CEO at
Kapta
Alex Raymond is the CEO of Kapta.