In case you didn't know, the next Key Account Management Conference (KAMCon) is right around the corner! For two days in October out in the Rocky Mountains in Boulder, many of the brightest minds of Key Account Management, Customer Success, Change Management, and more will convene for KAMCon!
After years of attending management conferences across the country, we found that we had a challenging time finding direct insight into more specific management styles. While we met great people, we could tell there was a need that needed to be filled in Key Account Management.
Well, we decided to take matters into our own hands and bring together KAMCon for the dedicated account managers out there. We couldn't be more excited for KAMCon 2018.
Although there are probably a thousand reasons why you should go to the next KAMCon, these are the top five reasons the trek out to Boulder, Colorado is worth it.
Reason 1: It's 100% focused on KAM
To be the best, you need to learn from the best. One problem that we found in most management development conferences is how segmented they are. Most of the speakers come from different backgrounds, which is great, but if you want to hone your skillset in just one area, you need a dedicated forum.
KAMCon is just that! It's the Key Account Manager's paradise where you can learn from some of the leading minds in the field, meet with other Key Account Managers with similar goals, and here ideas that you can't find elsewhere.
Although KAMCon is only two days long, the information that you'll learn in those two days would typically take years to master. Take a shortcut and skip the mistakes along the way by learning from the experiences of KAM's leading minds.
Reason 2: Your friends are peers are going to be there.
Everyone's invited! Even with such a high-caliber lineup of speakers, we've opened up KAMCon 2018 to anyone and everyone that wants to learn more about Key Account Management and share their insights and experiences with the rest of the group. We believe that while the speakers bring fantastic ideas, the attendees can share experiences just as valuable!
This is also a fantastic opportunity to network and build relationships with the other attendees of KAMCon. In account management, you can never have too many contacts, and the people you might here might end up.
Reason 3: An Awesome Lineup of Speakers
While we always strive to bring you the best speakers for KAMCon each year, we think that we've really hit it out of the park this time! For these two days, you'll be able to enjoy presentations from some of the leading minds in Key Account Management.
The list of speakers for KAMCon 2018 include:
There are also many more special guests that will be there. Because this is such a small event limited to only 100 people, you'll be able to ask each of these speakers questions without feeling rushed to allow for time. Get to know each and every one of them and share your personal Key Account Management experiences with them also!
Reason 4: The format is to go deep and provide really actionable insights, no fluff
We've all been there; you go to a conference hoping to learn real info you can take back to the office and achieve success but end up only hearing the same tropes. It's a flaw of this type of format, but KAMCon is designed for the experts in the field. We skip all of the fluff, we don't talk like we're addressing 5,000 faceless audience members, and we provide the actionable information you can take back to the office and use the next day.
We cover a wide variety of topics over the two days that could potentially change the way that you approach Key Account Management. Of the topics covered, expect to learn more about:
Key Account Management Process Optimization

Getting Buy-in for your KAM program

Change Management Tips & Tricks

Coaching KAM Teams for maximum performance

Creating and Reflecting Value to the Customer

Best Practices for implementing KAM tools

Technology, Sales Engagement, and Improved Pipelines
Reason 5: It's in Boulder!
Last, but certainly not least, we're hosting KAMCon right in our backyard in Boulder, Colorado at the Rembrandt Yard Art Gallery & Event Center. This space is perfect for interactive conferences like KAMCon, and you'll find that being located in the heart of downtown Boulder, you'll never be too far away from some of the best restaurants, stores, and sites in the city.
Because we're hosting KAMCon the day after Columbus Day, we highly recommend you get here early on Saturday or Sunday to take a chance to soak up Boulder's beautiful natural surroundings. Go on a hike, explore the mountains, try our excellent restaurants and breweries and make Boulder your home for the few days you're here!
Reserve Your Spot
There are only 100 total spots for this conference to ensure everyone has an opportunity to ask questions, so make sure you don't wait! For more information on the conference and how to reserve your spot, head over to https://kapta.com/kamcon-2018/.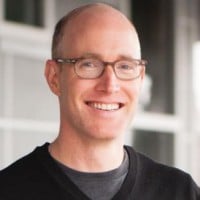 CEO at
Kapta
Alex Raymond is the CEO of Kapta.