LinkedIn is one of my favorites for keeping up on the latest industry news. There aren't any silly cat memes that distract me from my work, and the influencers on there are always sharing excellent and useful content in small bite-sized pieces.
Finding news and information about Key Account Management is a challenge sometimes, but I've found some of the best key account management content to come from LinkedIn. Today, I'm going to take the hard work out of finding the best influencers with a list of my 15 favorite #keyaccountmanagement influencers on LinkedIn.
Jermaine has been in the account management field for years and is one of the best spokesmen for the art of key account management. As soon as you visit his profile, you'll see that he's passionate about finding new and better ways to build relationships with customers. He specializes in consulting with organizations to help them develop better account management and growth strategies and shares useful advice on a regular basis. If you want some inspiration in your feed, I suggest you connect with him.
David Ventura is a professional coach and consultant for organizations working to improve their client relationships. He works in a variety of areas, but I'm including him on this list because of the fantastic advice and ideas about key account management that he brings to the table. With years of experience working with organizations of all shapes and sizes, he is a must follow for any key account manager.
Warwick Brown is an account management pro and also has experience in business development. On his LinkedIn profile, you'll find that he often publishes articles with useful advice and knowledge about account management and revenue growth for account managers. His ideas are new and refreshing and could spark inspiration when adjusting your strategies.
4. Mike Schultz
Mike Schultz is the president of RAIN Group, a sales training company that frequently releases sales data that drives our industry further. As the president of this company, he's on the front lines of sales, and his articles and posts on LinkedIn are worth their weight in digital gold for the modern key account manager.
5. Kia Puhm
Kia works to put the customer at the forefront of every organization regardless of size or industry. A self-proclaimed pioneer in the field of Customer Experience, count on Kia to frequently share her useful insights into Customer Experience to help you push your organization forward and improve customer relationships.
6. Craig Jones
Craig Jones has years of experience in leadership roles as well as consulting for organizations looking to improve their account management strategies. He frequently shares posts and articles with useful tidbits of information to help you empower your employees, move your organizational strategy forward, and improve customer relationships.
As the CEO of the Strategic Account Management Association (SAMA), Denise Freier specializes in a variety of sales-oriented areas, most specifically in change management. Adapting your management strategies through changing times can be a challenge for many organizations, but with her posts and shares, you'll have actionable tips and advice right on your feed.
Olivier is a self-described Enabler for your organization's sales and marketing transformation. He brings years of practical and consulting experience in the KAM field and regularly shares insightful tips and tricks to help your company move forward and adapt strategies to build stronger relationships and drive revenue growth.
Developing a KAM strategy can be a challenge for many old organizations. When things change, adapting on the fly can feel impossible. For Freddy Couchy, change is always welcome. This sales professional embraces new technologies and management styles with open arms and regularly shares them with his followers.
10. Jim Dickie
Jim Dickie, the co-founder of industry research firm CSO Insights, has a passion for learning more about sales and is a frequent contributor of popular CRM publications as well. Give him a follow if you want to keep your finger on the pulse of the latest sales trends along with new strategies to help move your organization forward.
11. Alistair Taylor
Strategic account management is a necessity for any company looking to drive results and growth for the future. Alistair knows this, and he helps companies around the world take their account management strategies to the next level. Luckily for people that follow him, he shares pieces of information frequently also.
12. Tamara Schenk
Tamara Schenk specializes in a variety of areas and is an accomplished Sales Enablement Leader, Author, Speaker, and Analyst. She does a little bit of everything, but her core goal is to develop new sales and account strategies that push businesses forward. As a published author, her articles are equally compelling and informative.
13. Janice Mars
We often promote the idea of Customer Success, a management style that works to align your goals with the goals of your customers. Janice Mars is a huge proponent of this, and her professional life is focused on helping organizations create stronger relationships while maximizing their resources for greater results.
14. Lesley Poladsky
Lesley is a Customer Success Manager here at Kapta as well as a Business Coach at Uptown Coaching. Since she's been with Kapta, she's been a valuable asset and has been at the forefront of creating quality Customer Success content for our blog and working to bring new features to the Kapta platform.
15. Jenny Plant
Jenny is a Key Account Management expert and coach who focuses specifically on helping marketing companies. Clients who come to her are worried they don't have a systematic approach to account growth and their account management team lack sales skills, others recognize the absence of softer relationship building skills could lose them clients. She is currently running workshops and coaching programs for the Pharmaceutical Marketing Society, the Institute of Promotional Marketing and others.
Bonus # 16 – self nomination! Alex Raymond
I'd be remiss not to include myself on this list. As the CEO of Kapta, we work to push the key account world forward through weekly articles and constant innovation on our management platform. Be sure to follow me to keep up with the latest KAM news from Kapta!
Ready to dive deeper into account management strategy? Take our online course to help you perfect your account management strategy, and access downloadable exercises you can implement within your accounts.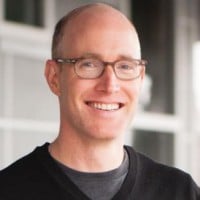 CEO at
Kapta
Alex Raymond is the CEO of Kapta.