Over the last few years, business has been blessed with record stock prices and a bull market that seemed like it could last forever. Flash forward to 2019, and the financial world isn't doing so hot. Right now, everything is okay, but with eyes toward the future, many analysts are predicting that a recession is right around the corner. Are you ready?
The simple truth is the companies that aren't prepared will face huge risks to their business. If we haven't learned our lessons from the Great Recession back in 2008, the same failures are going to happen. If you don't want your business to suffer the greatest defeat and shutter its doors, you need to have an action plan and start preparing for the worst now, not later.
As we saw in 2008, the companies that were ready and braced for impact were able to thrive while their competitors were struggling to tread water. Which company will you be? It all starts with the key account management department, not the accounting department or even the sales department.
Relationships Will Keep You Afloat
How you manage your customer relationships will be the make or break factor for your business. Your key accounts can make up 80% of your revenue, so it's crucial that you keep them happy, to say the least. Many organizations will make the mistake of hiring more salespeople because it seems like the obvious strategy. More new sales equals more revenue, right?
In reality, making new sales can be expensive. It's never a sure bet that the lead will pan out, and the time that your sales rep spent trying to make the sale is costing you money. You might have to give special discounts to try and close a deal, and all of these costs add up in the long run; something that you can't afford during tough economic times. This isn't to say that you should abandon selling altogether, just don't make it a priority for your organization.
It Won't Only Affect You
When a recession hits, it won't be only your organization that feels the pressure. Your clients are going to start feeling the squeeze, and they'll want to cut costs by reducing spending, consolidating their vendor lists, and even breaking contracts if they can. To sum it up, they'll do anything and everything to keep ahold of their money.
It's understandable and unfortunate, but their money is your revenue. It's your job to try and convince them that you're worth being one of their last remaining vendors and maintaining and nourishing the relationship is crucial for this.
That's why your strategic account managers are the saviors in tough times. Everyone else in the organization has an important role to fill too, but it's the account managers that will make sure that revenue streams keep flowing.
Being the Strategic Partner in Tough Times
So, how do you go about ensuring the revenue stream keeps flowing during these tough times? It all starts by being the strategic partner for your clients. You can't be just another vendor, or they'll quickly cross you off of the list. Your clients need to feel like they'll fail without your products, services, guidance, and support.
If your strategic account management has been humming along for a while, then making the adjustment shouldn't be a challenge at all, and you'll just need to add more fuel to the fire since losing a client now is more costly than when clients practically grew on trees.
Show your clients how you're helping them reach their goals and how you've adjusted their account plan to compensate for the tough economic times. Stay in contact with them regularly to let them know that you haven't forgotten about them and do everything you can to be there for them whenever they have even just a small question.
Their Goals Are Your Goals
You and your key accounts are in this together. Without them, your company loses a crucial revenue stream. Without you, your key accounts will struggle to achieve their end goals. To be their strategic partner, their goals must be your goals. You need to deeply understand their company as if you worked there. From their short term goals to their ultimate definition of success, you must be indispensable to your key accounts.
Show your accounts that you care about them by getting into the nitty gritty details of their goals and adjust your account plan accordingly. You should stay in contact with them on a regular basis and go to them with any ideas you have that could improve their account along with any questions that you want cleared up to strengthen your account management processes. By asking the right questions and listening to their answers carefully, you can start to uncover their hidden needs that might not be readily apparent to them. By revealing these needs, you can better prepare a custom solution for them and prove your worth.
Be Consistent
Being a strategic partner isn't a part-time job, and it should be the main focus of the entire key account management team. You should treat every interaction as an opportunity to prove your value to the client. Don't go over the top and come off as a pushy salesperson or tell them things that they already know, but the client should pick up the phone feeling confident that you're the right person for the job.
Demonstrate this value by telling them about the progress that their account has made and what you've done to help them reach their goals recently. Discuss what your plans are for the future of the account and how your product or services align with their goals.
How Kapta Can Help
Kapta is a strategic account management platform that will help you keep all of your ducks in a row and all of your accounts on track for success. It's more than a CRM and can function as the Swiss army knife that your account managers need to stay up to date with any changes to their accounts. It's not too late to prepare for the tough times, so request a free demo of Kapta today.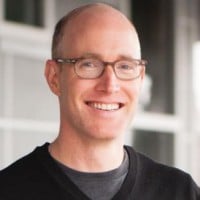 CEO at
Kapta
Alex Raymond is the CEO of Kapta.