The responsibilities of key account management (KAM) do not begin and end with your sales team. Companies with successful key account management programs incorporate the responsibilities to be included throughout their operations. In fact, the term "holistic" has become a popular way to describe good key account management practices—and for good reason.
In a comprehensive report on key account management in the European healthcare industry, Tefen, a global management consulting firm, stressed the importance of a holistic approach to key account management:
"The complete re-focusing of the commercial organization required to achieve excellence in KAM is a challenging undertaking. It encompasses a diverse range of components that impact all areas of sales and marketing. Where KAM is approached on a piecemeal basis, companies are unlikely to derive the results needed."
Why is a holistic approach so imperative to success? When a company brings in members of different departments into key account management programs, complementary talents are augmented and new insights into current and future customer care strategies are created.
While your typical key account managers are handling much of the person-to-person dealings with strategic clients, sales and marketing departments should be analyzing customer metrics, fine-tuning your company's collateral for attracting the right key accounts, and delivering on-point messages to those already in the fold.
Consultants with a deeper knowledge of a specialized industry of a specific key account can provide information about pending regulations and market shifts. The diverse political, regulatory, and professional networks among your company's upper management should be considered another asset to the holistic key account management approach.
The operations division should be aware of key account delivery deadlines and should be in communication with the key account management department so that information is exchanged smoothly.
Many companies are recruiting executive-level sponsors for key accounts, ensuring that key account management personnel can relay their clients' needs up the chain of command, expediting results that benefit the supplier-customer relationship.
In her article "How to Succeed at Key Account Management," Lynette Ryals explains the function of these executive-level sponsors:
"The best companies…have high-level sponsors for each of their key accounts. Members of the main board of Siemens, including the CEO, each sponsor a number of key accounts and visit them regularly."
As companies learn the value of successful key account management, leaders in key account management are showing increasingly diverse resumes and backgrounds. Many new key account managers are specialists in the technical aspects of a target client market. With no sales experience at all, they are leading teams of specialists to focus on the needs of a specific strategic customer.
In fact, in her article, Ryals warns against limiting key account management candidates to members of your sales force:
"There are technical people and project managers who can make great KAMs. You need to think about what the role requires (a broad range of skills, including financial, consultative, planning, interpersonal and influencing skills) and then pick the right person for the role."
The point person for each of your strategic customers should have an intuitive sense of how the target industry works, have the ability to rally members within the organization, the ability to delegate tasks efficiently, and the ability to anticipate and meet a client's needs.
Your company, in turn, may experience a sea change in how it perceives key account management and how it integrates with day-to-day operations.
Whether yours is a leading chemical company with a diverse set of clients across the globe or a small equipment manufacturer and supplier catering to a specific industry in your region, successful key account management is a holistic endeavor. How do you plan to better integrate key account management best practices within your organization?
Want to see how you can take your Key Account Management skills to the next level? Download this helpful ebook on how to create powerful Account Plans or sign up for a demo of Kapta.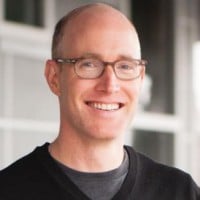 CEO at
Kapta
Alex Raymond is the CEO of Kapta.