We've all seen it in the news: a company reports record growth and the success is attributable to how the organization expanded its market beyond its usual scope. In January 2017, for example, Advertising Age reported that a Japanese advertising firm, Dentsu, is now the No. 5 global agency company by revenue, and had an organic gross profit growth of 5.1 percent in 2016. What can we learn from Dentsu's continued organic growth year after year? In addition to expanding their scope, strategic key account management is essential to this kind of growth.
Key Account Management = Organic Growth
It's a simple equation: key account management = organic growth. Even more simplified, this equation boils down to getting more revenue from your current customers through strategic relationships.
With long-term relationships and collaboration with clients, key account managers grow each of their accounts into a larger revenue source for the company. Organic growth is a more reliable strategy to increase revenue than many other sales-based strategies.
From the perspective of the key account manager, growth occurs in the context of each business relationship. Every key account manager has the ability to contribute to the organization's overall growth by focusing on the quality of these relationships.
While aggressive growth strategies relying on new sales may temporarily bring higher revenue, those growth strategies may not provide a stable customer base consistently. Key account management can provide sustainable, organic growth over time. In an article that discusses the value of keeping the right customers, Harvard Business Review found that "acquiring a new customer is anywhere from five to 25 times more expensive than retaining an existing one."
Each of the key account managers working diligently to grow an existing account into a larger revenue source for your company offers a far more predictable outcome than sales-focused strategies do.
Growth Is Contagious
When you analyze the reasons behind organic growth, there are usually several key account managers who stand out above the rest. Use these dynamic individuals as sources of inspiration within your organization. Have them act as mentors for other key account managers.
Maximize your organic growth by identifying those key account managers who show superior skills in leadership (both with their colleagues and their clients) and in building genuine, trust-based relationships. If you can duplicate the successful traits of your top key account managers, you can further augment your organic growth.
Growing Opportunities
Good key account management that produces consistent organic growth rests on several best practices:
Analysis and evaluation of accounts

: Good key account management means regularly reviewing your own processes. Are you using your resources in the best way possible? Are you selecting the right strategic key accounts to invest in?

Proper matching

: Are you up-selling the right products to the right customer segment?

Company-wide collaboration

: Key account management is not an isolated endeavor. Make sure that your key account managers are connected and are clearly communicating with every other department.
Through key account management and strengthening relationships with the right customers, companies see sustained organic growth. In collaboration with a smart sales strategy and strong interdepartmental connections, a robust key account management is more reliable than other revenue strategies for securing growth.
Want to see how you can take your Key Account Management skills to the next level? Download this helpful ebook on how to create powerful Account Plans or sign up for a demo of Kapta.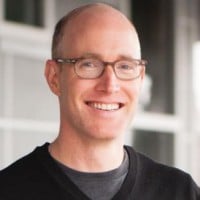 CEO at
Kapta
Alex Raymond is the CEO of Kapta.