If you want to grow your revenue in a competitive B2B environment, a strong Key Account Management strategy will help you get ahead of your competitors and stay in the game. This extra focus on a few important clients differentiates Key Account Management strategies from most regular business activities, especially those in the sales department. However, without the sales department's cooperation, this strategy will ultimately fail or will not be as successful as it should be.
How Key Account Management Relates to Sales
Despite the nature of Key Account Management, Sales needs to be heavily involved in putting this strategy into practice. Generally, salespeople are focusing on getting new clients to buy or existing clients to renew or buy more, but Key Account Management requires some of the best salespeople to focus a little differently. In its core, it's all about selling to your most important existing clients.
But, Key Account Management is not your typical sales venture. It's a type of selling that requires fresh training and a completely customer-centric viewpoint. Although salespeople and the sales department as a whole are necessary for success, it is not a sales-centered business approach.
Key Account Management is an Organizational Strategy
Every part of an organization will be involved in Key Account Management. There should be a Key Account Management department dedicated to supervising the operation and guiding participating employees towards the larger goal. This is an organizational strategy that will take months or years to fully implement, so it's important to have a separate department to keep the focus strong.
The reason the whole organization is involved with Key Account Management, not just a specific department like Sales, is because key account customers may need services provided by other departments. They will need more direct access to priority service from around the organization, and it should not be the job of Sales to coordinate all of this and make sure everything happens when it should for the customer.
Buy-in is necessary from top executives throughout your own company. If the top executives are not involved, key account customers will not have the same level of confidence in your company to fulfill your end of the bargain. It's a good show of faith to have key accounts regularly contacted or visited by high-level members of your own organization, as it shows you're taking their account seriously.
The VP of sales has a lot of responsibility for helping Key Account Management programs run smoothly. Salespeople are needed throughout the process to negotiate deals and search for opportunities to upsell or cross-sell to the account. At the same time, Sales needs to be fully familiar with what's going on with different key accounts so the department can cooperate well with the existing key account manager and their team. Understanding the customer and approaching with their perspective in mind is what can help you expand the account.
What Sales Executives Need to Understand about Key Account Management
There are a few critical parts of Key Account Management that the VP of sales should understand and support. All of the following are facts that apply to most, if not every, organization that uses a Key Account Management strategy:
Key Account Management Depends on Upselling and Cross-selling
Although the strategy is geared towards the customer and focuses completely on them, Key Account Management cannot be considered successful in the long run unless revenues from the key account are increased.
Retention is one benefit from a customer-centric approach, but ideally, the account should also grow and expand as time goes on and the partnership strengthens. This will almost always be because of upselling their current product package or cross-selling other services or products you also offer.
Great Salespeople Are Part of the Recipe
While the best salespeople may not make great key account managers, they still need to be part of the overall team. A skilled salesperson will be able to bring a lot to the table when it's time to negotiate, discuss product deals, and fit services to specific customer needs. Some of the best salespeople are those who can understand the customer's needs fully before trying to find a solution to match, which is a large part of Key Account Management as a process.
Negotiation Is Valuable to a Key Account Management Team
Strategic partnerships with your key account customers will not happen overnight. It takes a lot of discussions, work, and negotiations. As mentioned before, negotiating is a skill that many experienced salespeople have learned well over the years. This skill is a necessary part of the mix when communications with the key account are ongoing. Especially at earlier stages, negotiation will be crucial to finding a mutually beneficial way to work together.
Key Accounts Need Dedicated Salespeople
The VP of sales may need to be willing to sacrifice some excellent salespeople for the sake of the Key Account Management department. Salespeople with any account management experience, or with the right skillset, will be able to put their skills towards creating strong connections with a few specific key accounts.
The Sales Department Should Be Involved in Account Segmentation
Sales has a lot of data about each account and may not how to interpret that data better than you will. They generally have more experience in understanding customer accounts, so it can be a good idea to heavily involve them in the process of account segmentation.
For This Role, You Need to Focus on the Long-Term Benefits
Top-line sales revenue from each key account is not the metric used to judge success in Key Account Management. Instead, the long-term benefits and lifetime value of the customer is observed to see if the strategy has had its desired impact. This requires some reorienting for many salespeople involved in the team, but that is necessary for overall success.
Sales and Key Account Management are two distinct departments, but the interaction between them must be frequent and useful. Without cooperation from the VP of sales and other top sales executives, a Key Account Management strategy will not be as successful as it should be.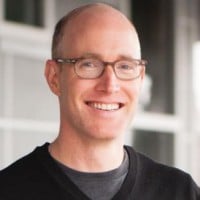 CEO at
Kapta
Alex Raymond is the CEO of Kapta.