7 Useful Tips to Help You Get the Most Out of Kapta
Here are some simple tips on getting more from Kapta!
1) Email Notes
We're making it easy for you to store notes and updates on your account activity. Just bcc Kapta on your emails to customers and we'll store the email content as a note! There's no extra work and you can keep all your records in one place. Plus, you can share your account status with your boss directly in Kapta.
2) Add Contributors
Adding Contributors to your accounts means getting more help! With added Contributors, you can assign tasks and action items to them, plus get updates directly in Kapta.
3) Templates
Action Plan Templates help you save time and get ideas on how to build a proactive, strategic Engagement Plan for your key accounts. And the Templates provide a helpful structure to guide you through the process of Account Planning.
4) Show to Customer
Once you have a fantastic Action Plan in place, you'll want to share parts of it directly with your customers. The "Show to Customer" feature on the Action Plan lets you choose what elements your clients will see. So you can keep some of the plan internal and private, and have other info ready to share at the click of a mouse!
5) Reports
Quickly view and share PDF reports with internal and external teams. Kapta has reports at the portfolio level (showing trends and data across all accounts) and at the account level (where you can see detailed info and plans). Plus, you can create detailed Report Packs to save time compiling reports for management.
6) Activity Stream
See all the activity going on in each of your accounts (or across your whole portfolio). Want to see when an Action Plan is updated? Or when a colleague adds a note? It's all in the Activity Stream.
7) Integrations
Want to pull more data from other systems into Kapta? We have integrations with Salesforce, Zoho, Slack and others coming soon. Turn on your integrations to plug into your existing data sources.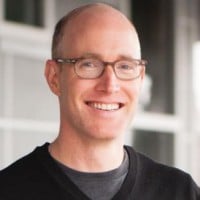 CEO at
Kapta
Alex Raymond is the CEO of Kapta.