As 2019 fast approaches and 2018 starts to look like a distant object in the rearview mirror, it's important to take a look back at the lessons learned, and experiences gained in 2018. Maybe you learned that you aren't a great rock climber or perhaps you learned that you should never trust your four-year-old to stay out of the cookie jar.
Today, more specifically, we want to discuss a few of the things that we learned about strategic account management in the last year. Hopefully, you can learn a few new things, and if you had similar experiences, then this will serve as a way to reinforce the lessons learned.
Delivering for Clients Matters
Sometimes, it can feel like being a people pleaser is a bad thing in the world of strategic account management. After all, the salespeople are the ones that have to woo a client to sign up, but the SAM should be all about business.
The bad news, it's never been easier for your clients to switch to another vendor. Every day, a new startup pops up ready to steal your clients by offering better prices, better products, or better customer service.
For this reason, it's crucial to the success of your organization that you're going above and beyond to make your clients happy. In today's age, it's harder to please your clients, and simply sending a Holiday Card isn't going to be enough to build a mutually successful, sustainable relationship with your strategic accounts.
In 2019, think about what more you can do, and the services you can provide that will make you more than just another vendor.
Your Clients Have the Power
Decades ago, the business held all of the leverage at the negotiating table. Fast forward to 2018, and we're learning that you can no longer simply tell your clients to "take it or leave it." Instead, the roles are reversed, and your clients have all of the leverage.
The thing is, this isn't only applicable to specific industries or businesses. In fact, it's affecting every business from every corner of the marketplace!
Your clients have more choices than ever before, and you have to earn their business, not simply expect it.
One of the great things about a smooth-running SAM program is that it can help you effectively earn your clients' business through the mutually successful relationships that you build with them. You can't fake your way through it, but if you're genuine and are putting in a real effort to earn your customers' business, then you have a fighting chance of keeping their business for years to come.
Existing Customers Matter
In the business world, it can be easy to get caught up in the chase for new things. Whether that means new suppliers, new tools and solutions, or most specifically, new customers, you might think that you need more to achieve your goals.
In reality, your existing customers are perhaps the most important asset to your bottom line. In a recent article from CSO Insights, they make a surprising discovery: existing customers make up on average 68% of a company's revenue.
You read that right. Instead of the new faces and new accounts coming in the door bring in all of the big bucks, it's really the group of people that you've done business with over the years.
How can this change the way that you run your company? In many ways, it can help you actually save money and resources by investing more of your attention in your existing customers rather than trying to court every prospective client only for them to back out before they sign up t use your products or services.
Don't forget about your existing customers and make them the center of focus for your account management plan and you'll see greater results on your bottom line.
Focus on Whales
In 2018, we personally saw the rise of Account-Based Marketing along with Account Based Everything.
This essentially means that companies are more focused on going after the big accounts and marketing to their existing accounts rather than chasing every single prospect or lead with the same intensity.
The truth is, in SAM and the modern marketplace, you need to go after the whales, not the minnows. The whales are the organizations that will make a purchase worth a few hundred thousand dollars at one time, rather than a few hundred dollars here, a few hundred dollars there.
They can make a seismic impact on the revenue that your company brings in every month, and they really can shape the success of your business in the long run.
To put it bluntly, they're the ones that matter the most to your business, and you should do everything in your power to identify and go after the whales in the marketplace. They'll save you time, effort, resources, and will bring better results than the smaller accounts.
SAM is for Everyone
Some professionals might wrongly assume that a Strategic Account Management program isn't the right fit for their organization. While it is true that SAM has really taken off with SaaS companies, the same model can work for any company regardless of industry.
This is because caring about your biggest customers and their long-term success is crucial regardless of industry, service, or product. In fact, no matter what industry you look at, you'll find that the winners usually have a SAM program in place.
Yes, even you.
Finally, you might think that only the big players can pull a SAM program off, but in reality, it doesn't matter how big or small your company is, if you create an effective, efficient, and mutually beneficial SAM program around your customers, you can start to achieve more success than before.
Caring about your customers and doing things to help them be successful isn't just for the big companies, and even if you only have a handful of employees, you can still see some major benefits from growing your SAM program.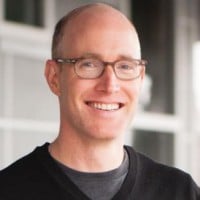 CEO at
Kapta
Alex Raymond is the CEO of Kapta.