Key account management can be overwhelming if you don't have a process and plan to keep you on track. There are so many tasks and elements to juggle and navigate each day, it sometimes feels like a miracle when you've completed even one thing you set out to accomplish in a given day.
Working for an organization that has a comprehensive strategy and process in place is an excellent start to providing you with the structure to deliver success to each and every client. But it's also essential to develop your own personal strategy based on your specific goals, clients, and company objectives. Otherwise, it's easy to get stuck in "vendor" status and guilty of many of the "seven deadly sins of key account management" including:
Being tactical instead of strategic
Being reactive instead of proactive
Being self-centered instead of customer-centric
Not building account plans
Using the wrong systems
Not reporting value back to customers
Assuming everyone in the company understands the client
You can read all the key account management books and articles and listen to all the podcasts. But until you put all this knowledge and insights to use by creating your own cohesive strategy, you'll never attain the coveted status of trusted advisor in your customers' eyes. That's where your personalized KAM success strategy comes in.
Account Management challenges
Before we look at what a success strategy is, let's take a closer look at the challenges that key account managers (KAMs) deal with. These challenges include:
Competing demands

- Constantly staying in reactive mode instead of a proactive state

Undefined process

- Having no idea what you should be doing on a daily basis in terms of creating strategy and working with your customers to build relationships

Too many accounts

- Being on a small team of account managers with 25 or more accounts each makes it difficult to be strategic with these accounts.

Lack of purpose-built technology

- Not having digital tools to support account management processes and keep essential information visible or easily accessible
You may know you need to be more proactive by reaching out to your customers before they reach out to you. And you are aware of everything you should be doing, but you never seem to find the time in your day, your week, and your month. The problem is that you haven't blocked out the time in your calendar and the mental space to do the important, strategic things. You find that those are the things that keep getting pushed out further and never seem to happen. They will never get done until you create the time and space in your schedule to complete them.
What is a success strategy and why do you need it?
The answer to these challenges is your personal KAM success strategy—a personalized framework to bring order and control to your everyday activities. It helps you figure out what you need to do to be successful in your role and how to fit those into your 40-hour workweek. You don't want to work evenings and weekends, right?
The benefits of a KAM success strategy are:
Structure – brings predictability to your day
Efficiency - is designed to maximize your output
Flexibility - enables you to plan for the unexpected
Adaptability - can be adjusted as your account management role, responsibilities, accounts, and goals evolve.
There are four main elements you should include in your success strategy:
Playbooks

-

Providing a roadmap of what you should do in common situations, so you don't have to waste energy figuring out the next steps every time you encounter them
Disciplined time management

-

Selecting the best times to focus on specific tasks each day so you can get into a rhythm in your daily routine
Ruthless prioritization

-

Learning when to say no and which tasks to prioritize based on importance increases productivity and reduces the stress of navigating competing tasks
Technology

-

Streamlining identified processes with technology and automation wherever possible to free up time for more creative and strategic actions
If you already have a success strategy in place and some of these elements aren't already built in, then you can incorporate whatever is missing before you revise and update your existing strategy.
Elevate your status with your success strategy
Ultimately, your KAM success strategy maximizes your impact and reduces stress while helping you deliver more value to your customers. You're more organized, effective, productive, and strategic. Plus, creating your personalized KAM success strategy helps you overcome the seven deadly sins so you can attain the highly desirable trusted advisor status in the eyes of your VIP clients. This helps you build stronger relationships and boost retention and revenue.
Want more details on this topic, check out this ebook or video on building your own success plan.
Do you want to become a more strategic KAM? Register for KAMGenius Plus, the only online Account Management training course taught by experts in easy-to-consume bite-sized videos full of actionable tips plus 5 live sessions and certification.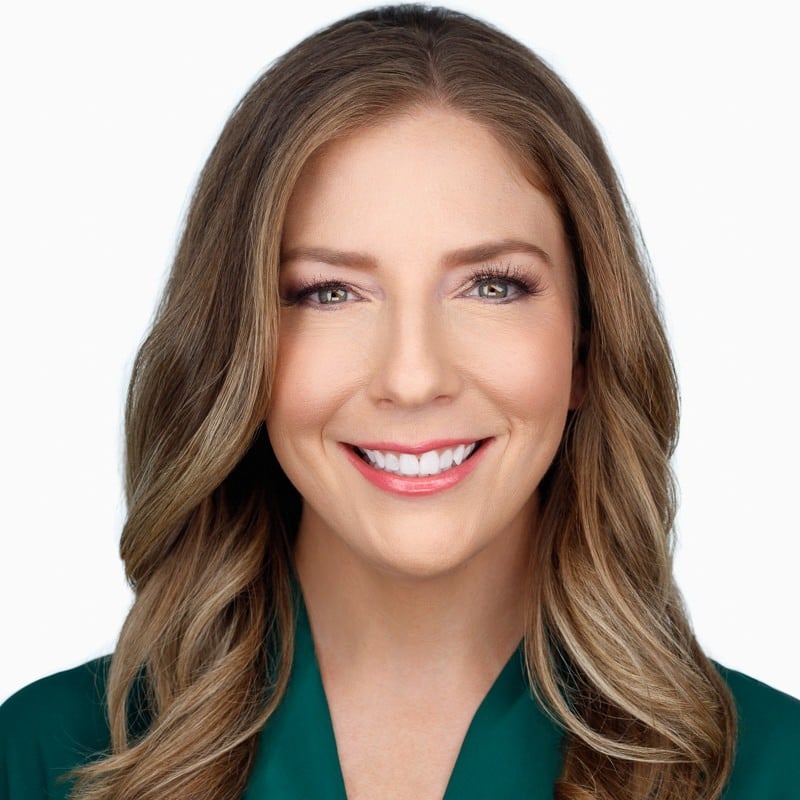 Senior Engagement Manager at
Kapta
Jennifer is a Senior Engagement Manager at Kapta