Is your company as customer-centric as you claim it to be? It's easy to say you are, but have you made this vision a reality?
Only 14% of surveyed B2B companies are truly customer-centric and another 31% said they were engaged in customer experience as a core element of their company's strategy, according to research by B2B International. These businesses have developed a customer-centric mindset or are in the process of making that transition.
What is a customer-centric mindset? It's where the customer is at the center of all of the company's activities, down to the process and metric level. Something that Forrester refers to as a customer-obsessed growth engine of customer value creation, internal alignment and collaboration, and insights-driven future-fit technology.
What mindsets do Key Account Management (KAM) leaders and teams need to adopt to achieve true customer-centricity? That's what Peter Armaly, VP of Customer Success at ESG, discussed during his presentation at KAMCon 2023 titled, "Leadership Mindset for KAM Teams."
Peter refers to a business that isn't customer-centric as a 'conventional business.' that "acts like a team of silos who don't talk to each other. The only thing these teams have in common is the company name." He continued, "They may interact a little in the process, but they're internally focused organizations. They compete with each other for budget, for the spotlight, and make sure their own needs are satisfied before cooperating with anyone else."
In fact, in some large companies, this is dictated from the top by the CEO who sees his organization functioning in this way. However, this is a losing proposition.
Customer-centric companies, on the other hand, stand to gain many benefits including a 10% or higher growth in revenue, profits, and customer retention three times more often than their non-customer-obsessed counterparts, according to Forrester's research. But these aren't the only benefits of becoming customer-centric.
Benefits of Customer Centricity
Peter shared the upside benefits of customer centricity. These not only include increased revenue but if it's authentic, customer centricity also:
Builds brand loyalty: Customers are achieving their desired outcomes
Nurtures your workforce: It drives collaboration to deliver what the customer needs.
Improves product development: You gain a deeper understanding of the customer and their expectations, helping you develop what your customers want.
Boosts customer service: By focusing on and empathizing with the customer.
Facilitates nurturing customer lifetime value: By boosting the customer's speed to value and alignment with customer goals.
Improves customer advocates and references: Enables you to grow and nurture these sources instead of recruiting them.
To gain these benefits the customer needs to be at the center of all of your organization's activities down to the process and metric level. For this to happen, leaders need to develop certain skills, practices, and mindsets to help guide their teams toward customer-centricity.
Customer Centric Leadership Skills
The skills that Peter recommends modern customer-centric leaders develop include:
The ability to operate across organizations. Peter refers to this as being a 'cultural broker.' This is the ability to start conversations in a way that lowers barriers by focusing on the common good, which is the customer. Peter believes that it's imperative for all team leaders throughout the organization to become comfortable working with teams across the company.
Being comfortable with information and data. Peter isn't recommending that leaders become data analysts, but suggests you understand it well enough to use data to develop and support your arguments.
Gaining a deep understanding and appreciation for the customer lifecycle. This enables leaders to know all the phases, where their team should and does inject itself, and where they could be playing a complementary role to support other departments within the organization.
Focusing on skill development within teams. This enables individual contributors to contribute more fully and creates a more nimble and dynamic organization. When it comes to training, Peter said businesses need to ensure training ties back to corporate goals or business outcomes, and individual skill development needs and outcomes as well.
Hiring for curiosity and empathy. Peter believes these qualities are essential in our continually evolving business environment, helping team members keep current on customer needs and expectations.
The Essential Toolkit for Account Management Leadership
Peter suggests these additional tools that KAM leaders need to successfully shift to customer centricity.
Help your team become fluent and conversant in unit economics. This helps your team members ascend from vendor status to trusted advisor status, the people that customers want to consult with about their thoughts for expanding their business. Equipping them with this fundamental educational component helps your team members approach these conversations more confidently.
Teach your team about other teams and processes within the company. Your team members need to not only know the names of the other teams in your organization, but also need to understand their processes. Knowing the why behind the processes and where your team fits into the processes helps them improve communication and know how to access needed information beyond obtaining it from a specific individual.
Become effective at evangelizing your team's mission internally. KAM leaders should be able to articulate the value their team provides and their impact on the customer lifecycle to the broader organization. This improves the overall ecosystem in the company by developing a better appreciation and understanding between departments when collaborating to meet customer needs.
Improve communication and collaboration skills continually. This holds true for both key account managers and KAM leadership. These are essential skills for successful customer-centricity achievement.
Leverage the customer lifecycle to anchor conversations. This is a useful frame of reference in internal meetings, including one-on-ones. The customer lifecycle is a good place for people to speak to their comfort, their knowledge, and their ideas. Plus, it's a good visual for your team to start imagining ways of improving the work they do and the work other people within your organization do as well.
Execute Your Company's Vision
Peter believes a customer-centric company works cohesively and seamlessly in terms of communication and messaging, and that each department within the organization works interdependently, relying on one another. The company's vision of customer centricity can be super powerful if it is actually executed.
Executing this company vision requires intentional leadership, from managers to directors, to VPs. All must be able to articulate and connect their department's function with that vision.
These leaders need to be able to agree with it, adhere to it, and translate the vision into the work of their teams. They must then educate their team members and illuminate how the tasks they do every day contribute to the achievement of that vision.
Then, the team must execute accordingly to make the vision a reality.
Leverage What You Can Control
There's a lot going on in the marketplace and with the economy that is out of our control. These continually impact our customers and, in turn, impact our businesses, our companies, and the way that we operate. This creates the need to develop a dynamic environment and employees who understand the work they're doing is all about the customer.
If you address those needs, anticipate them, and deliver value, the company will take care of itself. But businesses that misorient will not survive in this continually shifting environment.
Although this is a big challenge for senior executives, their job is to figure out how to create the best sort of company that can survive all these unpredictable occurrences.
Peter suggested, "If you are a leader, you should operate on three interwoven equal dimensions: your team, your customer, and yourself. You need to take care of yourself so you can take care of your team, which should take good care of your customers, which then takes care of your company."
Then he closed with this quote from James Burke in the book 'The Day the Universe Changed': "We are what we know and when the body of knowledge changes, so do we. So, we can only deal with what we know. But things are changing all the time. So, we always need to change. But at the end of the day, I think your touchstone should be customer-centricity."
Looking for additional ways to improve your team's customer centricity? Register for KAMGenius PLUS. The next cohort starts on October 12th.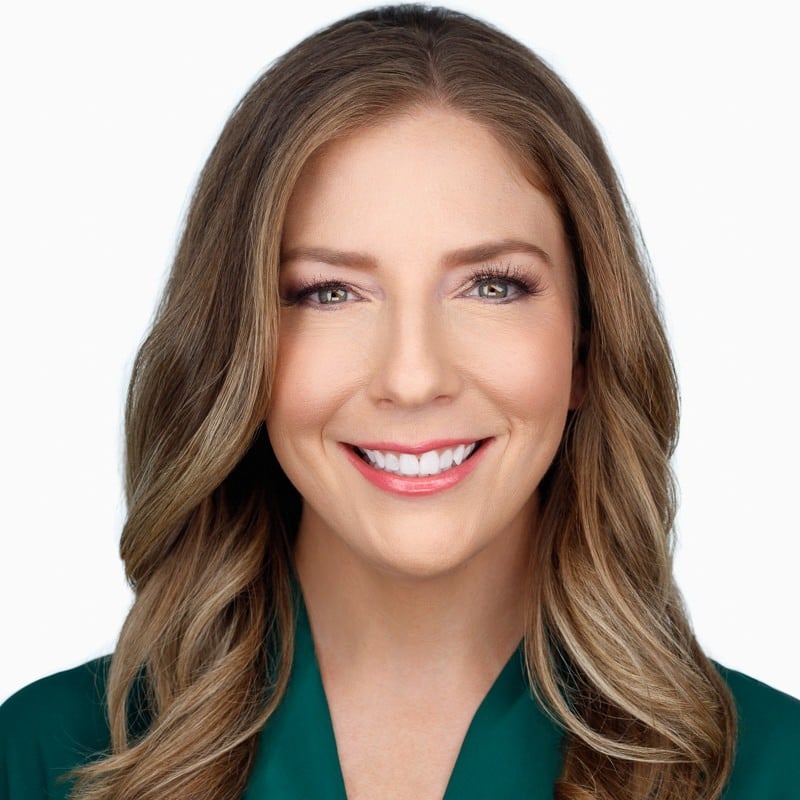 Senior Engagement Manager at
Kapta
Jennifer is a Senior Engagement Manager at Kapta