As the B2B market becomes increasingly competitive and saturated to the point of commoditization, it's more difficult for buyers to differentiate between competing solutions. This is making growth opportunities harder to come by.
These issues combined with unmet buyer expectations and demands for personalized experiences and immediate responses is turning B2B buying into a procurement-controlled numbers game.
What's the solution? Forrester's recent report discussed this very dilemma, indicating that B2B companies can stand out and continue to grow by adopting what they call a customer-obsessed growth engine. They found that customer-obsessed B2B organizations estimate a 10% or higher growth in revenue, profits, and customer retention three times more often than their non-customer-obsessed counterparts.
So, how do you create your customer-obsessed growth engine? According to Forrester, this approach is comprised of three key elements:
Creating customer value
Internal alignment and collaboration
Insights-driven future-fit technology
Let's take a closer look at each of these and how you can leverage them to stand out in a crowded marketplace.
Creating Customer Value
This is a topic near and dear to us at Kapta. Delivering value to your clients is essential to customer retention, so it's not surprising that Forrester included this as a key element to launching a customer-obsessed growth engine.
Creating value for clients is particularly important today as businesses look to cut costs and reduce their expenditures. It enables your business to rise above the crowd and gives customers a reason to choose to continue their relationship with your organization.
The first step to delivering value to customers is getting to know and understand their needs, challenges, goals, and priorities. When it comes to top-tier accounts, your account managers (AMs) can leverage effective discovery techniques like voice of customer (VOC) surveys and interviews to gain this knowledge.
Leveraging this knowledge to create effective account plans, and delineating how to help customers overcome their challenges and achieve their top goals or priorities is essential to value delivery.
But this doesn't happen in isolation. Once an account plan is developed, it's critical that it be shared and evangelized across your entire organization to enable teamwork to attain these customer goals.
This is where the next element of Forrester's strategy comes in.
Internal Alignment and Collaboration
Customer alignment across your entire organization enables everyone to pull together proactively to drive customer value more effectively and efficiently. The focus shifts to customer goal achievement over internal goals.
This is a win-win since helping customers solve their challenges with your product or service allows clients to receive value from doing business with you. In turn, this boosts retention, revenue, and average customer lifetime value.
But alignment is only part of the equation. Once all teams are focused on customer success, they need to work collaboratively to drive customer value. This requires consistent communication to ensure all team members are on the same page, so nobody drops the ball.
Routine internal account reviews facilitate strategic team discussions to revisit or revise account plans while addressing changes. This allows the team to address issues proactively for continuous progress and avoid setbacks in goal attainment. This level of collaboration combined with internal customer alignment elevates the customer's experience. Plus, it helps you consistently deliver the value and results that your clients desire.
Insights-Driven Future-Fit Technology
Technology is the third, and final, element needed to create a customer-obsessed growth engine. Forrester recommends technology that is tied directly to the customer journey and drives an insight-driven approach.
A solution like Kapta is a purpose-built platform that facilitates and automates the stages of an account management process, like our KAM™ process. Our solution delivers customer insights and data at a glance that's easily accessible by all team members across your organization. This data includes metrics like:
Specific KPIs:

Financial and operational metrics to track progress toward customer goals.

Account Health:

Tracking customer engagement and client satisfaction to alert you to potential relationship issues.

Internal Performance Indicators:

Tracking customer-related activities tied to contract renewals, SOWs, and revenue generation that can act as early warning systems of issues.
Keeping data like these front and center makes it easy for all team members to keep abreast of progress toward customer goals and adjust proactively as necessary. It arms reps with evidence of value achievement to share with clients who are likely too busy with their day-to-day to realize they've attained their goals and received value from your product or service.
This is where the account management process begins again with a fresh set of goals and priorities plus account plan revisions.
Create Your Customer-Obsessed Growth Engine
With the B2B market becoming increasingly crowded and commoditized, isn't it time you created your customer-obsessed growth engine? Otherwise, you risk getting stuck in a race to the bottom in a procurement-driven buying process.
Differentiate your brand by delivering quantifiable value to your clients so they continue doing business with your organization in the long term. You'll see more growth opportunities and boost retention, revenue, and customer lifetime value.
Ready to start creating your customer-obsessed growth engine? Schedule a call with a team member to see how Kapta can help.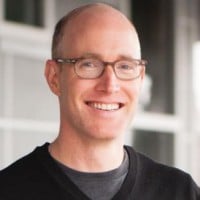 CEO at
Kapta
Alex Raymond is the CEO of Kapta.