Don't just check the box. Move the needle.
Account reviews are an incredible opportunity. They open the door to feedback, insights, and opportunities. They're a chance for face-time between leadership and cross-functional teams from both organizations. They strengthen relationships, build customer engagement, and create opportunities for organic growth through customer improvement.
But account reviews only work if they're done right.
Below is our guide to leading engaging and productive account reviews. We've included big picture best practices as well as several practical tips. To learn more about how Kapta can support you in making account reviews count, schedule your personal demo.
Schedule Regular Check-Ups
We say it all the time: Quarterly Business Reviews (QBRs) are a thing of the past. Not because business reviews aren't critical, but because quarterly isn't enough.
So how frequently should you schedule account reviews? As always, it depends. If you're already in constant contact with your client, through regular status meetings or deliverables reviews, you can afford to schedule less frequent formal reviews. If you are not already talking to your client all the time, you need to schedule account reviews at least every 2-4 weeks.
However often you have them, make sure your account reviews are separate from day-to-day meetings, so you can focus on the big picture, invite big players, and check in on the relationship as a whole, rather than getting lost in the weeds of any given deliverable.
Prepare to Add Value
We conducted a survey of over 100 CIOs and CMOs, and found that most account reviews fell flat for one simple reason: The team wasn't prepared. Give yourself time leading up to the meeting to put together a deck. Assign an owner, and then ask:
What did we cover in the last account review? Make sure you're not repeating yourself, or asking questions you should already know the answer to.
What did we commit to in the last account review? If you haven't already, make sure you follow up on the status of any outstanding deliverables or action items.
What do the numbers (really) say? Account reviews are a great time to cover any relevant metrics or KPIs—especially if they've changed since the last review. But remember: Your clients don't want to interpret a dozen charts and graphs. They want you to do that for them. Make sure you translate data into key takeaways and actionable insights.
Has the team weighed in? If you work on a cross-functional team, make sure key people from each department review your presentation. They might have insight you don't have, or they may see a red flag. You can also consider inviting those team members to the review, as appropriate (see below for more tips on getting the right people in the room).
Are we adding value? Remember, you're pulling your customers away from their day and work to come to this meeting. Don't just tell them what they already know.
Can we be more succinct? As the French philosopher Blaise Pascal famously said, "I would have written a shorter letter, but I did not have the time." Whittle down your slides to those that add value, spark meaningful conversation, answer outstanding questions, or raise new, important questions. Avoid fluff. A too-long presentation is a hallmark of not having fully prepared.
What it all comes down to is this: You can't put together your next account review the day before your next account review. You need time to get input from the team, turn data into meaningful insights, and build a review that adds value and sparks good conversation.
Stay Client-Focused
Remember: It's not about you. Account reviews are a great opportunity to demonstrate value and show what you've accomplished, but you have to make sure you relate back to your customer's stated goals. Structure the meat of your presentation around active client objectives, including:
Recap: Here's what you (the customer) wanted to achieve, and here's what we (together) decided to do to get there
Current status: Here's where we are (progress, timing, budget, metrics of success)
Key takeaways: Here's what we've learned to date (if applicable)
Course correction: Here's how we're adjusting our approach (if applicable)
Thoughts/comments? Pause periodically to get client input (more on this below)
Next steps: Here's what we're doing next
We'll talk more about the client input piece below—for now, just make sure you're building in plenty of time for a 2-way conversation, rather than a 1-sided presentation. And ask yourself with every slide or bullet point: Is this meaningful/interesting to my customer? Or just to me? If the answer is the latter, take it out.
Because you're structuring the bulk of your account review around your client's stated goals, any pipeline reviews need to happen separately. A good account review may reveal new client goals (and new opportunities for business), but it's not an overt sales meeting. It's a reckoning against the goals your customer has already set, and the commitments you've already made. You can come back to new opportunities later.
Create a 2-Way Conversation
Account reviews are a great opportunity to hear from your clients first hand. They're a face-to-face Voice of Customer exercise—but only if you talk with your customers, not at them.
Ask about their satisfaction. Are they happy with the work? Are they happy with the team? Ask if there's anything they'd like to modify or improve. Ask about their goals. Have they changed or evolved since the last time you spoke? Are they facing new market trends or competitive threats? The sooner you know, the more proactive you can be about solving their problems—before they reach out to another vendor, or another vendor reaches out to them.
In order to get meaningful Voice of Customer insights, you need to make sure the right customers are in the room. Here are a few practical tips:
Build a balanced room. Don't send 10 people from your organization if there are only 2 attendees from the customer side. A balanced room creates a balanced dynamic—if customers feel outnumbered, they may be less likely to speak up. Not to mention, sending too many people raises dollar-sign-question-marks in your client's mind, ie "Am I paying for all these people to attend?"
Invite leadership from both sides: Sending leadership from your organization signals to your client that their business matters. It's also an excellent chance for managers to observe their team in action, and to gauge the health of the relationship. Not only can leadership take action if there are red flags, but they can also use their observations to drive better internal performance reviews for the team.
Invite cross-functional teams: A common mistake account managers make is feeling too possessive of their client relationships. It's understandable—those relationships are a big part of the value you add to an organization. But if you allow your full team direct access to your customers, they'll do a better job for your customers. Keeping other departments siloed from the client makes it impossible for people to act with the customer top of mind.
Build in time for feedback: If your account review is 1 hour long, prepare 30 minutes of content to present. In doing so, you build in plenty of time for clients to actively participate in the review, adding commentary, questions, and feedback along the way.
End with an Action Plan
It's been a great meeting. You presented insightful, relevant updates. Your clients were engaged participants. You revealed new opportunities and asked interesting questions. So now what?
Make sure to leave meetings with an action plan in place. Include deliverables, commitment, and timing. Schedule the next review, and identify any particular attendees who should be there.
Here's another practical tip: Block your calendar for an additional 1-2 hours following the meeting to give yourself time for immediate action items, such as:
Contact report
Scheduling subsequent client meetings
Scheduling internal regroups
Alerting internal teams to any immediate feedback or next steps
And more
Just as we encourage you to build in time leading up to the review, we encourage you to build in time following the review. Setting aside time to prepare and follow up, respectively, means you take account reviews seriously—and that's the first step towards making them work for you.
Drive Customer Improvement
Good account reviews should require internal follow up. Maybe you gained some valuable insight on current deliverables, and you want to share with the broader team to inform their ongoing work. Or maybe you heard some interesting nuggets that could turn into opportunities for organic growth. Pull some good minds together and start brainstorming how you might help your customers reach goals.
Customer improvement is the practice of knowing your customers—and their business—almost better than they know themselves, so you can offer ideas and insights they wouldn't have thought of on their own. That's the kind of value-added relationship that grows over time, but it takes time to make it happen. Don't just run your account review and forget everything you heard until the next one—use internal resources to translate client comments into meaningful feedback for the team, and meaningful growth potential for your customers.
Conclusion
We've covered lots of best practices for conducting excellent account reviews, and we've included practical tips throughout to help you operationalize your approach. Now—what kinds of tools do you have to help along the way?
Kapta's real-time tracking and reporting tools make it easy to access on-the-spot data for any given account. Pull metrics, show progress, and visually demonstrate value with a few clicks.
Kapta's collaboration hub gives you a central repository for the output of client reviews, whether it's a change in approach, an update to timing, or an update to strategy.
And Kapta's VOC tools help capture client feedback and client goals in a way that prompts follow up and further discussion, reinforcing the behaviors that transform customer relationships.
To learn more about how Kapta can help you prepare for and make the most of account reviews, schedule a demo today.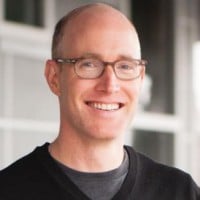 CEO at
Kapta
Alex Raymond is the CEO of Kapta.