Most quarterly business reviews (QBRs) are a missed opportunity. You've got an hour with a top account but the customer execs bail on the meeting. You show up and throw up all the information on your presentation slides and get little interaction from the audience. Your relationships are shallow, the customer still doesn't understand the value you are providing, and everyone walks away feeling dissatisfied. The problem--you aren't giving customers what they want from these meetings.
What your customers want
If you want your customers to look forward to and attend your QBRs you need to give them what they want. This includes:
Strategic guidance instead of tactical discussions about problems and ticket status
Talking about why they bought from you in the first place and how you can help them get there
Ideas to make them and their team look like heroes
Solutions where you own anything that isn't going well, and you show how you're going to fix it
Updates about how your product or service is helping them meet their goals, not yours.
Benefits of transforming your QBRs
You need to take some important steps to give the customer the QBR experience they crave. These steps, in turn, make QBRs your competitive advantage and you'll receive certain benefits as a result including:
Your customer will see you as a partner instead of just another vendor
You'll deepen your knowledge about your customer
You'll increase your client advocacy
You'll create long-lasting, highly profitable customers
You'll box out the competition by keeping the customer close and understanding what is happening in their world.
You'll avoid unpleasant surprises by being aware of all the risks and evolving conditions within the customer account.
Making QBRs your competitive advantage
Change the way you think about QBRs so you can transform them into meetings that your customers won't want to miss. Here's what you need to do to achieve this conversion:
1) Get on the same side of the table
Account managers (AMs) have historically held the dysfunctional belief that the QBR was all on them, resulting in the AM talking AT the customer instead of WITH them. You can reframe that by co-creating the meeting with your sponsor or champion within the account. Ask them to contribute to the agenda, data, and insights. Then have them present during the meeting and facilitate the discussion with senior leadership. This increases customer engagement while making the meeting more relevant, successful, and productive.
2) Get the right people in the room
Take these steps if you're having difficulty getting the customer's senior leadership to attend these very important meetings:
Enlist the help of your sponsor or champion. They can introduce you at the start of the relationship and help you understand what leadership values and cares about.
Send an email ahead of the QBR, highlighting key slides and topics that will be of particular interest to leadership, and request their input.
Ask open-ended strategic questions during the QBR—remember that you get sent to who you sound like.
3) Follow the 50/50 rule
Instead of doing all the talking during the QBR you need to use a 50/50 ratio of talking to listening. This results in a better exchange of information and is more satisfying for all participants.
Accomplish this by posing questions to others in attendance when you've been speaking for a while. Then take the time to confirm your understanding of what you heard the others say by recapping it and making notes.
4) Ask deep strategic questions
Ask great questions, like Voice of Customer (VOC) questions, to help you get to the heart of what your customer thinks, and the outcomes they care about. These questions need to be open-ended, strategic, and forward-looking. Examples of these sorts of questions include:
Looking out 3 years from now, what would make this partnership a success?
What made you decide to partner with us?
What are your top initiatives and goals for the coming year?
How might we best support you and the team to achieve those goals?
If there was one thing we could improve upon in the upcoming quarter, what would that be?
Keep the following tips in mind when asking these questions:
Ask the question, then shut up and listen.
Ask the questions you really want the answer to
Ask deep thoughtful questions leaders can answer, not vague ones.
5) Complete the follow-up activities
Don't waste all your time and effort preparing and implementing a successful QBR and then fail to follow up afterward. Take these important steps to make the most of what you learned during the meeting and to boost future account success:
Rate the performance of the QBR internally so you can continually improve
Do a team retrospective to get your entire internal team on the same page and discuss internal next steps
Send follow-up emails to the customer recapping what was discussed and what happens next.
Consider what you learned during the meeting, add it to your SWAT analysis, and incorporate it into your account plan.
Document your findings and notes from the QBR in a centralized location that is easy to share with the entire account team.
Transform your thinking to make QBRs your competitive advantage
Shifting your mindset enables you to approach QBRs differently. Instead of being a one-sided conversation where you do all the talking, take advantage of the amazing opportunity to ask great questions that reveal the outcomes your customers care about. Stop thinking of these meetings as something you do all alone and co-create them with your customers. And remember that QBRs are not backward-looking, but instead are strategic, future-focused conversations about building a partnership together.
This article is an overview of what was covered in a recent webinar. You can watch the webinar in its entirety here.

Simplify QBR preparation and follow-up so you have more time for strategy. Find out how Kapta's QBR software can help.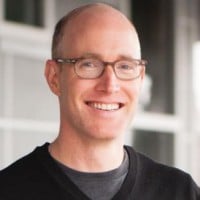 CEO at
Kapta
Alex Raymond is the CEO of Kapta.