It takes plenty of time and effort to prepare for a Quarterly Business Review (QBR). There is a litany of tasks and to-dos, history and metrics to review, and internal meetings to conduct before you can assemble the actual meeting agenda and presentation. Then, there are strategic steps you need to take to ensure the QBR is meaningful and valuable to all in attendance.
It's easy to get caught up in all the mechanics of putting this meeting together and skip the essential strategic part. This is a common problem many account managers struggle with--finding the time to complete strategic activities. And failing to complete these critical elements can lead to a boring, tactical meeting that nobody wants to attend.
Automate the minutia of QBR preparation
Don't get bogged down in all the little tasks and to-dos, spend time running reports, chasing down historic metrics and account notes, or composing emails or PowerPoint templates from scratch when preparing for a QBR. Automate these processes with QBR software so you have time to focus on strategically preparing for a successful meeting with your key account.
Strategic QBR preparation
We've talked about shifting your mindset around QBRs so you can run a Kick-Ass QBR. In our webinar, by the same name, we review things like:
What to do when you're in the QBR session
How to present during the QBR
How to share information
How to prepare for the meeting
How to think differently about the QBR meeting
Although all these tips help improve the quality of your QBRs, they don't lead to great outcomes for you or your top clients. So, let's look at the strategic steps you need to take when preparing for a QBR to drive great outcomes for everyone involved.
Co-create the agenda with your champion in the account
Including your customer as a co-creator and presenter at their QBR is an excellent way to create a closer partnership with your customer. They're already invested in making your product or service fulfill their goals, so ask them to contribute to the agenda, data, and insights. Then they can present results and roadblocks from their perspective and help facilitate the discussion with senior leadership during the meeting. The more actively your clients participate in this process, the more likely it is to be relevant and successful. This strategy effectively stimulates a balanced discussion and deeper engagement resulting in a more productive meeting.
Send meeting materials in advance
Although QBRs contain metrics of past performance and the status of goal attainment, they are not reporting sessions. Effective QBRs are conversations about what is working and what isn't working, plus an opportunity to exchange feedback and set new goals for the upcoming quarter.
So it's best to email a short PowerPoint deck to the client along with a proposed Agenda about a week in advance of the meeting. The email should identify key slides that will be of particular interest to leadership and request input from the client as to any additional items they'd like to add to the Agenda.
Sending this email ahead enables client Leadership to review the information ahead of time and note any questions they have for their rep. This helps reduce presentation time while increasing the amount and quality of discussions during the QBR.
Listen more than you talk during the QBR
During the QBR, follow the 80/20 rule with 20% presentation and 80% discussion during the meeting. A brief PowerPoint deck acts as a guide for the conversation, providing context, while inspiring discussion and questions from the leadership team.
Then, during the discussion, ask questions and actively write down the responses. Noting details and showing your interest by documenting them shows your interest and dedication to understanding your client's needs on a deeper level.
Prepare to deliver value
In our experience, people attending the seven sins workshop identify point number six, not communicating value back to the client, as their biggest challenge. The best way to orient around value is to understand customer needs, challenges, and goals, and then creating a clear plan to assist them.
The QBR can be a vehicle to have those voice of customer (VOC) conversations with our clients to tie together all the historic insights you already have. This includes:
The QBR is an excellent time to ask your customer thoughtful, strategic questions about things like:
How they feel about the service, communications, and progress toward their goals
Any issues that have arisen that need to be addressed
Any changes impacting the client's business
What new goals they might have that you can help them achieve
How to continue progress toward existing goals where the plan requires adjustment
How changing market conditions are impacting your client
Have a follow-up plan – this builds trust
At the conclusion of the QBR it's a good idea to recap what was discussed, what new goals and actions were agreed upon, and any other highlights from the meeting. This builds client confidence and enthusiasm about the future. Then, be sure to send a recap email to all who were in attendance to confirm its accuracy and ensure all are on the same page. This prevents you from adjusting account plans based on inaccurate information and helps continuous forward progress for greater customer satisfaction.
Start preparing strategically for QBRs
It's time you start focusing on strategic QBR preparation. Don't get bogged down by the small tasks anymore—automate them. Then you'll have time to prepare strategically for an engaging and meaningful QBR your clients will want to attend.

Want more time for strategic QBR preparation? Learn how Kapta can help streamline your QBR process.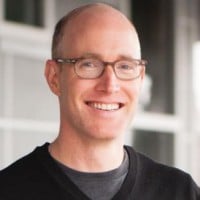 CEO at
Kapta
Alex Raymond is the CEO of Kapta.