How you prepare for Quarterly Business Reviews (QBRs) is critical to their success. These meetings are a huge opportunity to engage with key customer contacts, especially C-level ones you only see at these meetings. So, be ready to use QBRs to maximum benefit by making them valuable to all participants.
You can accomplish this by investing time in formulating your strategy, identifying questions to guide the conversation, and reviewing the progress you've made toward attaining the customer's goals.
There are numerous actions involved when preparing for a QBR including sending out invitations, requesting input, running reports, and checking metrics. Fortunately, a lot of this minutia can be automated by our QBR software.
But one thing that you cannot automate is the strategic, thought-provoking part of QBR preparation. The internal account review is when this type of customer-centric deliberate planning takes place.
What is an internal account review?
The internal account review is a meeting where anyone who has an interest in the success of the customer gathers to discuss them. That's the entire purpose.
It is about scheduling time where the entire team has a thoughtful discussion about the customer and what's happening with the account.
The meeting should be organized and guided by an agenda to ensure the conversation stays on track, so no details are missed.
A guide for account reviews
The account review is already built into Kapta. It's something we already evangelize a lot, but many companies don't do this very well. You see, Kapta is basically the "account review in a box". All you need to do is take all the information gathered throughout the KAM process in Kapta and review it as a team.
What to discuss and how often
The internal account review typically happens when you're getting ready for the QBR. So, this account team meeting should occur once per quarter for Key Accounts, every six months for smaller accounts, and then anytime something meaningful comes up that needs to be addressed such as an at-risk account.
Allow the data to guide your discussion
Leveraging the data recorded in Kapta ensures that no important details regarding the focus account are missed. This facilitates a more informed, meaningful, and productive internal meeting.
Information to consider during the initial account review meeting of a relatively new customer includes:
The org chart and client profiles

- make sure you know who all the key players are within the account including decision-makers, day-to-day contacts, gatekeepers, users, and influencers. Understand the dynamics within the account and identify any gaps on the chart that need to be filled.

Voice of customer (VOC) responses

- discuss what the customer has revealed about what their needs, expectations, goals, and how they prefer to engage with you. Now is a great time to brainstorm ways to exceed the customer's expectations.

SWOT analysis

- review your internal strengths and weaknesses as well as the opportunities and threats to your customer that have already been identified. Then determine your strategic approach to leverage the strengths and opportunities while addressing your weaknesses and protecting against threats.

Account plans

-

check the status and read notes related to open action items or issues in the account plan. Now's a great time to ensure you're on track to hit key milestones, confirm everyone understands their assigned tasks, what needs to be completed and by when, and adjust the plan if needed.

Measurements

- customer metrics facilitate tracking milestone progress and risk management so you know when adjustments to your approach are needed. The account health score helps you gauge customer satisfaction and flags accounts at greatest risk. And internal success metrics allow you to easily assess your progress toward attaining internal business results for the account.

Contracts

- during the first internal business review of an account is a good time to ensure the team fully understand commitments and obligations made in the contract and confirm compliance. Then during future review meetings, check for renewal dates and additional opportunities to expand the scope of the agreement.
This comprehensive review only needs to be completed during the first review following the inception of the account. Then during future reviews, you're focusing on what's different, what's changed since the last review, and what's critical for the whole group to know. Because, once it's all in the system, the data is there, and everyone involved with the account has access to it.
Who should attend
Stakeholders who should be present at an internal account review typically include:
The account owner (KAM)—the main person working on the account
Account management leader
An executive sponsor of the account--someone on the management team who's responsible for this relationship
Customer success manager
Someone from marketing
Salesperson who sold the deal (if it's a customer that's less than 6 – 12 months since the deal closed)—because the salesperson will have more background on the account
Anyone who has an interest in the success of the customer
Of course, what your company does will influence which additional parties should be present for these essential internal meetings.
Now you're better prepared for a strategic QBR
QBRs are valuable opportunities to engage with high-level contacts in key accounts to gauge progress toward shared goals, exchange feedback, and determine next steps.
An internal account review is an essential step when preparing to deliver a QBR of value to all participants. It is an opportunity for your leadership to sit together and establish goals for the upcoming QBR, identifying what you'd like to learn from the QBR beyond what is working and issues that exist. This is when leaders can decide on strategic questions to ask to gain a deeper understanding of the client while forging a stronger relationship.
And this strategic step becomes easier when you have QBR software to automate all the minor tasks when preparing for these high-priority meetings with your key accounts.
Ready free up more time for strategic QBR preparation? Check out Kapta's new QBR software.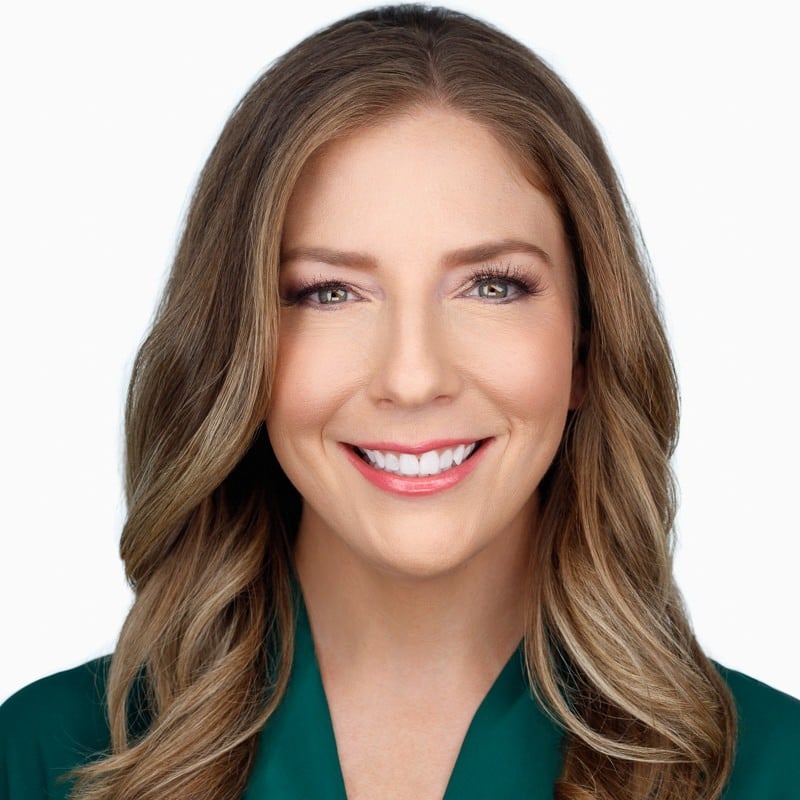 Senior Engagement Manager at
Kapta
Jennifer is a Senior Engagement Manager at Kapta