You invest tons of time and energy preparing for your quarterly business review (QBR), then internal meetings don't support your goals. That's because they often devolve into pipeline reviews instead of the collaborative, strategic planning, and communication sessions they're intended to be.
Key account managers (KAMs) are responsible for planning, scheduling, and guiding these internal account reviews, but it takes time for KAMs to get adept at leading this process. So, these meetings are an excellent opportunity for KAM leadership to coach their team members.
Why is the internal account review so important?
Internal communication is essential when it comes to key account management. That's why these internal meetings are so important. The KAM needs to orchestrate the whole team and make sure everyone knows what they should do and when.
All team members must understand the customer as deeply as the KAM to implement the account plan successfully. These regularly scheduled meetings are the best way to ensure all parties are on the same page, know what's happening, and what steps to take next.
You don't want your team interacting with your key account contacts without having a clear grasp of their role and goal. The level of communication achieved by internal account reviews can help avert huge mistakes due to uninformed team members not knowing how to meet or exceed customer expectations.
Elements of the internal account review to coach
Keep these factors in mind when using these internal meetings to coach your KAMs. This helps them develop the necessary skills and habits to run productive internal account reviews and boost overall KAM effectiveness.
1. Scheduling the right cadence
It's important to schedule these meetings at the right frequency to ensure accounts are being reviewed internally by all parties with an interest in the success of the account. These meetings should be scheduled on a quarterly basis, prior to QBRs, and more often as needed to discuss special issues or at-risk accounts.
The purpose of developing a disciplined approach to these internal meetings is to get everyone on the same page and speaking the same language when it comes to each account. This keeps all team members up to date and prevents costly errors or issues when engaging with and supporting the customer.
2. Pre-meeting preparation
Proper preparation is critical to the success of the internal account review. KAMs should block off time to review all the account details, making note of changes that need to be highlighted, and areas requiring extra attention during the discussion. The KAM needs to prepare and share a meeting agenda in advance with all stakeholders who will be in attendance. This agenda helps attendees prepare ahead of time, keeps the meeting on track, and assures all details are covered.
3. Following the KAM process
It's essential that KAMs follow the Know-Act-Measure (KAM) Process when conducting these meetings to ensure that no details are missed. That's where KAM software, like Kapta, can act as a helpful guide for internal account reviews, including valuable information like:
The org chart and client profiles - Makes it easy to review who key players are within the account, new contacts, role changes, and contacts who have left the account.
Voice of customer (VOC) responses - Provides information about previous, new, or evolving customer needs, expectations, and goals. This is an excellent prompt for discussing ideas of how to surpass the customer's expectations.
SWOT analysis - As internal strengths and weaknesses or opportunities and threats to your customer come to light, it's important to strategize how to best take advantage of or address them.
Account plans - Review the existing account plans to verify progress, catch issues, discuss what's next, and adjust based on the current situation.
Metrics - Easily assess milestone progress and identify risks with these essential measurements like the account health score, and internal success metrics.
Contracts - Having this document handy allows easy reference during internal account reviews to confirm compliance, renewal dates, and potential opportunities.
Previous QBRs - Offering easy reference, providing context and perspective around the current state of the account and goal attainment progress. It keeps all the necessary information handy to facilitate the review process and gives everyone on the team easy access to key account details.
Although a deep dive into each of these is only necessary during the first internal account review after the inception of an account, it is important that changes to all these areas be reviewed during each meeting. This ensures that all updates are clearly communicated to all account team members.
And if some of this information is missing, this is the chance to identify the need to coach the account manager on that segment of the KAM process.
4. Remaining customer-focused
The entire purpose of the internal account review is to discuss the customer and how to better support them while attaining mutual goals. The KAM's job, in leading this meeting, is to keep it customer-focused and prevent it from becoming a pipeline review. So, they should avoid discussing things like the state of potential deals, or how soon a new deal will close with the client. This can be especially challenging when addressing new opportunities that have been identified or an upcoming contract renewal.
5. Evangelizing
Assuming everyone else in the company understands the customer as well as the account manager, is sin number seven of the Seven Deadly Sins of Key Account Management. The internal account review helps the KAM overcome this by inviting relevant internal stakeholders to the meeting. These include team members like marketing, product, sales, and anyone who has an interest in the success of the customer.
Although these team members may not be in the customer meeting, they need to know and understand the customer. That's why one of the main roles of the account manager is to be an internal evangelist by broadcasting the customer's needs, goals, and plans to internal stakeholders to secure the right resources to act on them.
Coach your KAMs for better internal account reviews
Internal account reviews are essential meetings for KAMs to get the entire account team on the same page. This is where account managers can communicate and collaborate with stakeholders to ensure the customer's expectations are being met or exceeded.
Prevent these meetings from devolving into pipeline reviews. Coach your KAMs to set the right cadence and prepare properly for productive account reviews. Then ensure they follow the KAM process, remain customer-focused, and seize the opportunity to broadcast the customer's needs, goals, and plans. Taking these steps elevates overall KAM success and customer satisfaction.
Want to simplify QBR preparation and internal account reviews? Learn how Kapta can help make your QBRs more impactful.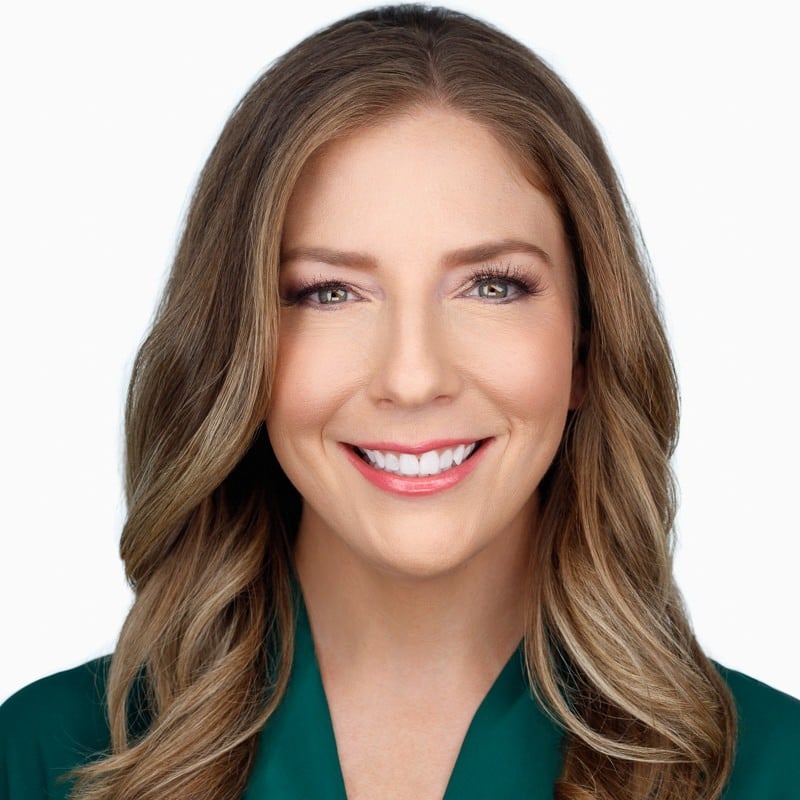 Senior Engagement Manager at
Kapta
Jennifer is a Senior Engagement Manager at Kapta