Harvey Dunham from the Strategic Account Management Association was one of the most popular speaker at KAMCon 2022 the annual account management conference that we host in Boulder, Colorado.
During his session, Harvey discussed something that's essential for the success of any Key Account or Strategic Account Management program. Harvey refers to this as the "missing link" in strategic account management and was particularly excited to have discovered it when he heard Betsy Westhafer's presentation about Customer Advisory Boards.
What is the Missing Link to Account Management Success?
According to Harvey, CEOs in most companies don't engage much with customers. And if they do it's often a one-off opportunity that doesn't happen on a regular basis throughout the year.
If your CEO isn't engaged with your customers, it's difficult to have a strategic relationship with the customer because strategy with the customer evolves from your C-suite and from the CEO of the customer account. So, creating a customer advisory board that meets regularly should be part of a strategic cadence.
Harvey shared that he's been looking for this answer for 40 years. It's rare to see CEO engagement with the customer in a programmatic and predictable way. And he believes that this routine executive account engagement is the missing link to account management success.
It's really about sponsorship from the top that's the critical ingredient to ensuring we have support for the key account management program from the top executive on down. And if the board is in support of the program as well, that's even better.
Importance of Gaining Executive Support for Strategic Account Management
What does it take to get this type of executive level participation and support for the account management program? It starts with an understanding that these customers are your largest and most important customers. That's why they're called key accounts.
These accounts have an outsized benefit to the top and bottom line, particularly in the revenue area because, according to a commonly known fact in B2B sales, 20% of your customers represent 80% of your overall revenue.
And that 20% of your customers are the accounts that you do not want to lose. These are the companies that add to the image and the viability of your company. These are the customers that are essential to your organization.
When these accounts aren't essential to your CEO, it's apparent to the customer. If you want to become a strategic advisor or a trusted advisor in the eyes of the customer, which is the ultimate goal of a KAM, you typically need to have a relationship with the C-Suite to make that happen. So, if your CEO is not engaged, reaching this status becomes very difficult.
What If the CEO is Delegating?
What can you do if the CEO is delegating, by saying they don't want to talk to the customer and that the head of marketing or the head of sales can do that? What should you tell your CEO to encourage them to engage with these VIP customers?
It's important to remind them that when CEOs get in front of their customers, magic happens. That magic often is in terms of gaining alignment when they see that their strategy and their customer's strategies are heading in the same direction. It opens up many doors and many channels for key account managers to co-create value with their customers. The C-Suite engagement becomes an engine for growth, sustainability, and advocacy.
If CEOs are in alignment, often the CEO of your customer will advocate in their peer network. They become your best salesperson by telling people in their network how good their experience was with your organization. This gives you that validation that you are the supplier to choose.
How to Identify Accounts Worthy of Your CEO's Time
Obviously, your CEO can't engage with every account in your portfolio. So, how do you segment and prioritize which accounts are best suited for your CEO to engage with?
You should start by looking at size in terms of revenue, both top-line and bottom-line contribution to your company. Typically, the 80/20 rule holds true here. Then, you need to look at your key account selection process to determine where you see a large opportunity for growth for both your company and the customer's company.
Look at customers that have the willingness to partner. The accounts that are giving you outward signs that they want to collaborate with you. These are the accounts that give you access at the C level or decision-making level of their company. The customers where the vision of your customer and the vision of your company are aligned and headed in the same direction.
When these things come together, you have the opportunity to create a strategic relationship and become that trusted advisor.
There are a lot of companies out there with the strategy that they see suppliers only as vendors. That's the box that they put their suppliers in, and they won't let them out of that box. And that's okay. Customers get to decide how they want to interact with their suppliers. But, in terms of a strategic account, you're looking for organizations that want to engage, partner, and create a future together.
It's Time for Executive Engagement
If your C-Suite isn't already engaged with your key accounts, it's time to leverage this competitive advantage. CEO and executive engagement with key accounts is the missing link to strategic account management success. It enables the strategic alignment with customers that is critical for key account managers to effectively co-create value with their customers and attain the coveted role of trust advisor in the eyes of the customer. Executive engagement fuels mutual growth, sustainability, and advocacy. It's a win-win for you and your customers.

Looking for more KAM success insights? Register for KAMCon by February 28th to take advantage of the early bird rate.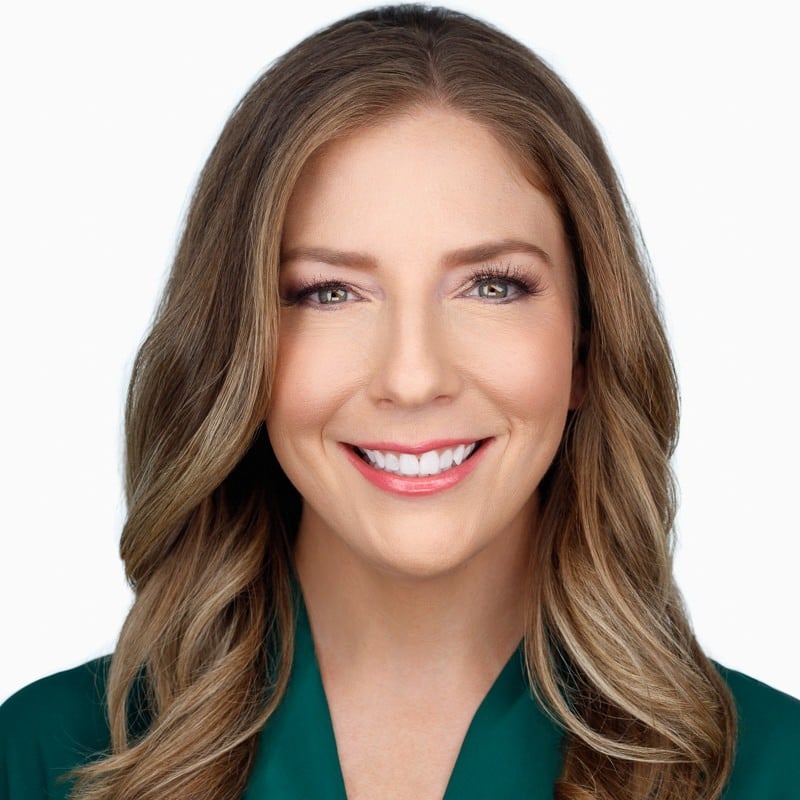 Senior Engagement Manager at
Kapta
Jennifer is a Senior Engagement Manager at Kapta