Key Account Management (KAM) has had a major impact on the structure and development of business in recent years. Straying from the sales norms that stifle the prosperity of many organizations, key account management gives B2B suppliers an effective way to manage their relationships with strategically important customers. Its value to your company shouldn't be underestimated, as retaining your most important customers is far less costly than finding new ones.
However, if you have already recognized the numerous benefits of nurturing your most valuable accounts, then you may be looking for ways to further grow those relationships and increase profit. Here are six ways to get more revenue from your key accounts.
Involve All Departments
Everyone in your business should be taught that KAM does not just involve the sales department. Instead, it's a commitment by the whole company to work diligently with priority customers. For example, if a key account is promised priority access to products or services that are needed urgently, make sure that your operations department and supply chain personnel are on board.
Make Sure Your KAM Program Has High-Level Support
The companies with the most success in KAM have senior executives working on their key accounts. Each executive sponsors several key accounts and visits them regularly. The aim is to make your company's critical accounts feel important and valued. You want them to feel happy, and happy customers will keep increasing your organization's revenues.
Make Sure Your Key Account Managers are the Right People for the Job
It's advisable not to simply move your best sales personnel into key account manager roles. You might end up putting individuals into managerial positions they are not suited for and losing your best salespeople. Your salesforce should concentrate on targeting new prospects, and your key account managers on working with your key accounts. KAM requires a broad range of skills outside of just sales ability – planning, interpersonal, financial, consultative. Be sure that the people you are assigning to key account roles have all the necessary skills to keep key accounts happy.
Train Your Key Account Managers
Each key customer should be made to feel that they have an "insider" in the company, someone they trust and can go to with their needs and concerns. Each inside contact (i.e. your key account managers) should be trained to recognize the importance of keeping in touch with their key accounts, even when there are no sales prospects in the offing. For example, they can help establish ongoing relationships by updating key accounts on the latest industry or company news or simply checking in to see how business is faring.
Train your KAM personnel to "upsell" your key accounts by offering them more value than they were originally expecting, or talking to them about complementary products or services that they may not have considered.
Reward Your Key Account Managers
Your key account managers have been tasked with building long-term relationships with your key customers. Just as you reward your top sales personnel with bonuses for increased sales, provide incentives for your key account managers to build long-term value for your business.
Assess and Update Your KAM Program Regularly
Your program should be flexible enough so that new key accounts can be added and former ones moved out if they no longer match up in terms of long-term value. You should also be actively seeking best practices, both within your business and outside, to update and improve your program's performance. It's important to continually review your relationships with your key customers and have your program reflect changes that are meaningful and important to them.
Key account management, if carried out correctly, can have a profound effect on the performance of your organization and enable you to generate more revenue from your key accounts. Your most valuable asset for the longevity of your company isn't your sales team's prospects for new customers; rather, it's the relationships key account managers develop with your existing, most valuable clients.
Curious to see how you can take your Key Account Management skills to the next level? Download this helpful ebook on how to create powerful engagement plans for your key accounts or sign up for a demo of Kapta.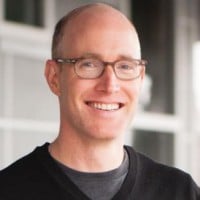 CEO at
Kapta
Alex Raymond is the CEO of Kapta.