Key account managers (KAMs) play an integral role in the ongoing success of your business. They're charged with the task of handling your company's most important and valuable customers and nurturing positive, long-term relationships with them. This requires a complete, 360-degree view of your company, your key accounts, and the goals and needs of each. Because of this, there are specific skills every key account manager needs in order to provide the greatest value and make your company indispensable to their key customers.
If you've recently been surprised by the loss of a key account or if you suspect a key customer may be on the verge of jumping ship, it may be time to check in with your key account managers and be sure they have what it takes.
A Comprehensive Knowledge of Your Business
In order for a key account manager to be successful, they must have a thorough understanding of your products and services and of the company (and industry) as a whole. After all, if your KAMs don't completely understand your industry or the products or services you sell, how can they truly provide your key accounts with the support and guidance they not only need, but expect?
When customers have questions, your key account managers should be there with the answers they need, as an indispensable and trusted advisor.
In order for your key account managers to have this knowledge, it is important to implement thorough and ongoing training. KAMs should be kept abreast of any and all product or service updates and changes, and they should have a keen awareness of what's happening within your organization and your industry. Have your key account managers sit in on daily or weekly meetings, and even meet separately with them to touch base about their key accounts and ensure they are up-to-date on any company news.
But, it's not just important for your KAMs to know your business; they should understand your competition as well. When they know what they're up against, your key account managers can place themselves in the shoes of their competitors and make smarter strategic decisions when handling their key accounts.
Clear, Effective Communication
One of the keys to building solid relationships between your key account managers and their clients is clear, effective communication.
Oftentimes, the greatest breakdown in the key account manager-customer relationship is a simple lack of communication. Whether it is a lack of follow-up phone calls on the part of your KAMs or a customer's perception that your KAMs aren't available when they need them to be, an absence of communication can leave a key customer feeling as if they're nothing more than a paycheck.
On the other hand, key account managers that keep the lines of communication between themselves and their customers flowing establish themselves as a strategic partner in the key customer's business. The customer will feel as if they can reach out to their account manager with any question or concern and be met with an effective and thoughtful response.
Key account managers need to be adept communicators in order to truly be indispensable to their key customers.
An Understanding of Key Customer Goals
This particular skill places importance on the "customer success" aspect of your business. Your key account managers, above all, should be seen as an integral part of your key customers' success. And in order to do that, your key account managers must have a deep understanding of your key customers' goals.
In line with the necessary communication skills discussed above, key account managers should work to communicate clearly with their key accounts about their long and short-term goals. What are they looking to achieve through the use of your products or services? And how can your key account managers play a valuable role in helping them to achieve those goals?
A successful KAM will place high priority on understanding their customers' goals and consistently helping them to achieve them. When a key customer can show their executive leaders how your account manager has played a role in their success, it places you in a better position to create loyal, long-term relationships and contracts.
A Collaborative and Strategic Mindset
Going hand in hand with the previous skills, your key account managers need to approach every customer relationship with a collaborative and strategic mindset. In order to build the strongest possible relationships with their key accounts, KAMs must become more than just an account manager; they need to become a strategic partner.
The ability to collaborate closely with key customers eliminates any question of "What have you done for me lately?" Through a mutually beneficial and communicative partnership, key accounts will see and hear exactly what your KAMs are doing to help them work toward their goals.
KAMs should collaborate with their customers to devise a plan of action that will further their business objectives. Furthermore, key account managers need to follow through on those plans, demonstrating to their key accounts the real value of your company's service.
Long-lasting, successful key account relationships are built on trust, respect, communication, and partnership. These relationships are the lifeblood of your business, and your key account managers are the unsung heroes. Do they have what it takes?
Curious to see how you can take your Key Account Management skills to the next level? Download this helpful ebook on how to create powerful engagement plans for your key accounts or sign up for a demo of Kapta.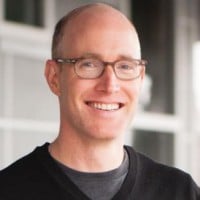 CEO at
Kapta
Alex Raymond is the CEO of Kapta.