Key account planning isn't only about making deals. It's also about holistic, strategic engagement and building collaborative, cooperative relationships with your customers. These relationships are what will generate other streams of revenue for your business year after year.
What do these relationships look like? How do you build them? Here are 7 tips that will give you a better picture:
1) Choose the Right Accounts and Work Them Well
Unfortunately, time is finite. To make the most of the hours you do have, you must separate out your best accounts for your salespeople to focus on. Create a scorecard for each of your accounts, where you determine the quality, safety, environmental impact, delivery, and process health of each account. Continue to follow them closely and re-evaluate them as the relationships grow, making sure your time is being well invested.
2) Develop a Common Language
Often we waste way too much time trying to get onto the same page as our customers. It is important to develop a common language that you can use to communicate your mutual goals. Even simple terminology is important to establish ahead of time (for instance: How do you refer to those who use your products—are they clients, customers, or accounts?). Only then can you be certain you're discussing the same thing, and move on to building account plans and creating a mutually beneficial road map for your customers.
3) Understand Your Customer's Strategy
"Seek first to understand." –Steven Covey, 7 Habits of Highly Effective People
Understanding is key. Know your customer's strategy and understand how they measure success. By visually mapping this out with your customer (or at least having them verify it), you can be sure everyone is headed in the same direction.
4) Utilize Everyone on Your Team
You need an internal team, composed of an industry expert, an executive sponsor, and a technical consultant, all of whom are committed to making an effort, whether or not they've been assigned a task. It's important that they do more than simply attend account planning sessions and offer their opinions when asked.
Once you've built this team, you'll want them to meet with your customer. Demonstrating that you're willing to invest the time, money, and personnel into making your customer successful will make that customer much more likely to want to work with you. Your team can also work together to win over anyone who's especially difficult to convert.
5) Become Your Customer's Trusted Partner
Work with your customers toward their success. Couple with them to become their trusted partner. This may take longer with some customers than others, but it is important because this is when account planning is most effective. Everyone must work together to achieve their key objectives.
6) Get Credit Where Credit Is Due
Make sure you're credited for the value you've delivered to your customers. You don't want to find yourself in competition for a company's business every time they're in need of the products or services you sell. Instead, you want to continually stay in the forefront, reminding them what it is you bring to the table. When customers are aware of your value, they'll start referring to you as a key supplier and may eventually let you negotiate a long-term contract with them, helping to secure your own foothold while also preventing your competition from gaining ground.
7) Repetition, Repetition, Repetition
This process isn't one you can simply end—it's a continual cycle your business must constantly engage in. The more times you build a good plan, deliver on your promises, and exceed the customer's expectations, the more likely they are to trust you in the future. However, don't get caught up in this cycle without keeping an eye out for where you can make improvements. As soon as you find these key areas, you must take action.
By improving upon your key account strategy, you're creating a successful business culture for your company which will eventually surpass the sum of its parts. It will become a corporate habit that sets your business apart from the competition and gives you the edge.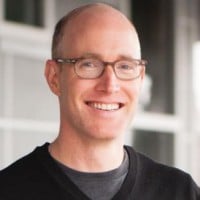 CEO at
Kapta
Alex Raymond is the CEO of Kapta.