Key Account Management is demanding work, but many businesses are beginning to notice its considerable value. And many people are noticing its value, too — after all, one of your greatest career assets is your relationships, and key account management is all about building strong relationships.
More key account manager positions are being created and advertised in major industries, which can make this an attractive opportunity for long-term career growth. In a competitive business environment, becoming a Key Account Manager is a smart way to position yourself, as it gives you direct access to your company's most important asset: Customers. Read on to learn what it takes to begin a KAM career, and what opportunities this choice may lead to in the future.
Requirements for Key Account Manager Positions
To become a Key Account Manager, you will need to bring the right mix of experience and skills to the table. This is a highly competitive environment with high stakes, because the difference between developing a key client and losing a key client can make or break a business. As partner to customers, you are the engine driving organic growth. These are some of the typical requirements for the Key Account Manager position:
1. Bachelor's degree or higher in a related business field
Qualifying fields may include business administration, sales, marketing, communications, business management, or otherwise. However, your major or minor are really only important for entry-level positions out of college; your work experience is ultimately more important. The art and skill of great client management is hard to teach even in the best programs. It takes on-the-job experience to build judgement, timing, instincts, and process — as well as practice with KAM software and systems.
2. 3 – 5 years of significant experience
It's beneficial for you to have experience working with CRM or Account Management tools, working directly with customers, or working in a junior position in a key account management department. Again, the most important of these is experience working directly with customers, as your judgment and interpersonal skills are so central to your role as a KAM.
3. Collaboration and interpersonal skills
This position requires you to create a warm partnership with at least one key account, and then maintain that relationship with focused attention, responsiveness, and quality communication. When we say the job requires "strong interpersonal skills," we mean the ability to listen, remain flexible, address a diversity of needs, and stay open even when a situation gets complicated or heated. The ability to collaborate well with folks immersed in a company culture entirely different than your own will be essential to your success, so if you do your best work alone, this might not be the position for you.
4. Written and spoken communication skills
A large part of your job as a Key Account Manager is to facilitate communication between all parts of your organization and those of your key accounts. You will need to be able to identify the communication styles of the people you work with and tailor your approach accordingly. Some people require more reassurance, while others take a "just the facts" approach. Being able to adapt how you speak or write to each of your specific audiences is a valuable skill in this field.
5. Strategic thinking and sales
You must be able to think strategically to create win-win scenarios for your key accounts and your organization. Creating this sort of reciprocal gain requires careful planning and strategic thinking in the areas of operations, sales, and more. As is the case for many key relationships throughout our lives, the goal is always to create a mutually-beneficial outcome.
6. Analytical skills
As a Key Account Manager, you must have the ability to analyze threats and opportunities within your industry as well as your key accounts' industries. Financial analysis and competence are often great supplemental skills for Key Account Managers to have.
7. Business development
Part of building a strategic partnership is gradually increasing and expanding your business with key account clients. Business development can occur in both directions; be ready to identify patterns of need across key accounts to help your company choose which offerings to add to their portfolio. At the same time, keep your key accounts up to speed on how your company's new offerings could benefit them in particular.
Potential Career Paths for KAMs
Before you take a specific job, it's good to know what doors that choice might open for you in the future. Pathways of upward mobility depend on the size and scope of the organization you join. Larger organizations often offer a clear career path within their well-established key account program. If the scope of the company is more limited, you may have to look outside your department to find options for vertical movement.
If there is no direct path within a smaller key account management department, there are still career paths possible for those who excel at Key Account Management.
Sales
The simplest path for most Key Account Managers is upwards through the sales department. While key account management is not strictly a sales department function, it's usually inter-related; Key Account Managers do generally work closely with the sales department in order to create a strong strategic partnership with clients.
It's possible to jump into a managerial or more senior sales position from a Key Account Manager position, especially as a regional or national sales manager. Eventually, you could seek promotion to the director of sales or VP of sales position.
Account Management
Regular account management departments perform similar functions to key account management departments but with a less personalized approach and a wider selection of clients. This makes a Key Account Manager a good candidate for senior positions in the account management department.
Growing into a role as senior account manager or national account manager from Key Account Management allows you to lead with the strong relationship skills you have built during your time in a KAM role. That said, smaller organizations are less likely to have account management departments large enough to allow for much upward mobility.
Business Development
Because one of the critical duties of a Key Account Manager is to understand their clients' needs and organizational structure in depth, moving to business development is a great option for a systems-minded Key Account Manager. Your deep understanding of key accounts can help you to find and approach potential business leads for your organization, or to direct a team of business development agents.
You may be able to move up as a business development manager or director, which can parlay into a more senior marketing or sales position eventually.
Operations
In some cases, Key Account Managers may be able to move into operations manager positions. This is not as common, because it usually requires a larger horizontal leap than the other career paths. Operations and key account management do not have as much overlap as the other career paths listed, but if your particular strength is turning others' goals and dreams into realities, this might be the right path for you.
The functions of smaller organizations tend to be more closely linked, so they may offer the option to jump into operations more frequently. When filling higher-ranking positions, it's common for a smaller organization to extend the search to a broader range of departments including KAM.
In truth, there are many options for advancement as a Key Account Manager. Your specific upward mobility path will depend on the particular strengths you bring to the table as a successful KAM and on the size and type of company you join. It's good to remember and articulate that the Key Account Manager skills you develop are widely applicable to other areas of the organization. When the time is right, you can confidently present yourself as capable of succeeding in the high-ranking position of your highest aspirations.
To learn more about Key Account Management — and how to do it well — try our new online course. Watch demos of the most essential techniques and tools for account management and downloadable exercises to help you implement these strategies within your accounts. Ready to get started? Check out our account management training.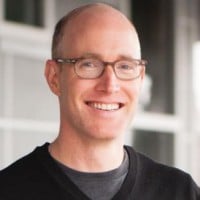 CEO at
Kapta
Alex Raymond is the CEO of Kapta.