Key account management, or KAM, is one of the most valuable developments in account management to have emerged in the last 20 years. It is a process in which to build and maintain relationships with your most critical accounts. When implemented properly, KAM can help organizations build strong, long-lasting relationships with the customers that matter most.
Unfortunately, many KAM programs fail because they are met with the wrong approach such as implementing the same plan for all accounts. Key accounts require more attention, development, and resources. Creating a successful key account program will help you cultivate higher-producing accounts. To create a successful key account program, start by following these steps.
1. Change Your Perspective
KAM is an organizational perspective shift, not a sales technique. It is a commitment to work differently with your highest-priority customers so you can build strategic and supportive partnerships with them. The entirety of your service and supply system within your organization must understand and support this initiative.
For example, if a key account manager promises priority access to urgent products or services, your team needs to deliver. The most successful KAM programs ensure that operations, supply chain, and sales teams are all on the same page regarding KAM best practices and effectively meeting the needs of key accounts.
The implementation of a key account plan should be organized and supervised by someone within the upper management of your company. KAM, as an organizational shift, needs high-level buy-in at the executive level.
In some circumstances, senior managers sponsor several key accounts to assist in maintaining strong relationships with these accounts. The sponsoring senior executive should regularly visit their key accounts and proactively support the work of the key account manager invested in the customer.
Companies that see the best success from key account programs recognize it as a transformation in how they do business. Full implementation takes time and an ongoing effort from everyone within the company.
2. Identify Which Accounts Are the Highest Priority
At the root of any key account program is the careful identification of your company's key accounts. Key accounts should be selected primarily based on current or future benefits to your company, not just because they have been customers for years or because of their relationship with their managers.
Once you identify which accounts you want to promote to a key account status, start with just a couple. This number can grow as you develop or hire more key account managers.
Not only do you need to create clear guidelines for what constitutes an account as a key account, but you also need to communicate this status to those customers by having a conversation with your key accounts to inform them that you value them as such and how your account manager will work with them to ensure their success and satisfaction.
However, once you've told a customer that they are being characterized as a key account, be sure to follow through on your promise as it's much more challenging to demote a customer than upgrade new or existing customers as key accounts.
3. Select and Train Key Account Managers
Key account managers require specific skills that don't always transfer from your most successful salespeople to key account managers. Therefore, it's not always a good idea to simply promote your best salespeople. While there is certainly some crossover between these roles, KAM is a specialized role that requires an entirely different approach.
Key account planning involves a more hands-on, proactive strategy that consists in taking the time to understand a customer's business better and setting goals that support and encourage the success of that business.
Specialized training can be highly beneficial for key account managers. You should have systems and specialists to help develop your key account managers and grow your KAM program as an organization.
4. Assess and Monitor Your Success
How do you measure a key account's success? Outline which metrics best reveal the progress of your key account management program. Set goals for your managers so everyone can quickly determine whether that account is on track or if an approach needs to be altered to produce better results.
Your key account managers are there to build long-term relationships with your paramount customers. As such, the metric of success should not focus strictly on sales and revenue. KAM metrics should also focus on the customer's success, NPS scores, VOC, and customer lifetime value.
Other Tips
Your key account program should focus on building and retaining a strong relationship between your key account manager and their customer. Without a base of trust and constant communication, a key account program will not prove to be valuable in the long run.
Your organization should also provide the proper tools for your key account managers. KAM software can help your managers save time on tedious tasks, such as entering contact information, so they can focus on building relationships. These programs can help automate processes, keep your database organized, and help track meaningful metrics to help your key accounts and your organization thrive.
By following these steps, you will be well on your way to creating an effective and valuable key account management program. By committing to such a program, your business makes it clear, both internally and externally, that your most important customers are the backbone of your business.
Ready to learn more and start crafting your key account program? Find out what the next steps are here.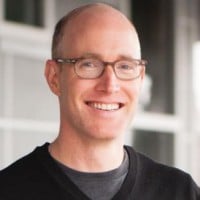 CEO at
Kapta
Alex Raymond is the CEO of Kapta.