Your key account management teams need to be talking to client contacts, managing the customer experience, and growing their book of business. The only way to meet your forecasted goals and retain strong business relationships is by giving your team the flexibility and resources they need to move forward.
At the same time, data entry, manual reports, and managing the flow of information are just as important. While these tedious tasks take up the bulk of your account managers' time, they form a necessary foundation to perform strategic and relationship-building tasks. More time and more AMs aren't the answers — better software is.
If process improvement is your goal for closing out this year successfully and starting next year on a strong note, make the shift to software that gives your team easy access to the information you need without the time demands of your existing system. In this guide, we'll discuss what key account management software is and how to determine what the right software solution is for your team's specific needs.
What Is KAM Software?
Account managers in general handle acquired business by maintaining contact with clients, anticipating future needs, and putting a human face to the goods and services your organization provides.
Key account managers serve clients identified as 'key accounts,' or those of particular value to your organization because of their position in an industry, because of the size of the account, or because of other strategic criteria. Far from just acquisition and retention practices that guide general account management, key account management is all about strengthening the business relationship and providing more and more value to the client so your organization becomes integral to them.
Key account management software, in turn, aims to go beyond CRMs and basic planning software. Your team needs flexible tools that allow them to constantly update and review contact details and the client's organizational structure, create short-term and long-term strategies, and maintain real-time insight into their orders and progress.
Every key account is slightly different, so KAM software is built to accommodate that variability without the rigid conditional logic of typical sales engines — while still giving your organization's stakeholders standardized insights and reports so they know how each client is progressing at a glance.
Do I Need KAM Software?
While KAM software is structurally different from CRMs, which tend to focus on lead conversion and customer acquisition rather than account management, many organizations try to manage everything through a single tool. However, this can put your team and your organization as a whole at a disadvantage. KAM software is essential for any growing business that wants to focus on client retention.
Some of the strategic advantages of KAM software over manual and general AM tools include how it:
Streamlines KAM
You can build out KAM resources with plan templates, strategic SOPs, and other tools, so account managers have access to building blocks for consistent account management practices. KAM software is also an all-in-one platform that integrates with other databases in your organization, so AMs don't have to utilize multiple platforms.
Saves Time With Process Automation
KAM software can update data from integrated platforms in real-time, automatically move deals to subsequent stages, and automatically alert the right parties about changes, delays, and approvals. This cuts down on time spent waiting and manually entering or changing data.
Organizes Data
KAM software presents data in multiple different views depending on a user's needs. They can see a granular view of a specific client's recent activities, such as an account's general health and revenue, and give managers a holistic view of the team's progress toward quarterly and annual goals.
Provides All-in-One Service
With the right KAM software, your AMs will never have to turn to another tool or waste time searching for information. All of the information and capabilities they need will be on a single platform, leading to smoother client-facing interactions, greater accuracy, and more deals closed.
Helps Your Team Build Stronger Relationships
Because AMs can focus on planning out strategic moves and reaching out to clients instead of manually entering in data or checking the status of orders, they can build stronger relationships. Automated updates also help AMs proactively reach out to clients and create more pleasant interactions
How to Choose the Best KAM Software for Your Business
Just like every key account is different, every key account management team is different. Make sure you invest in the right software that supports and strengthens the way your organization does business. Start your search with these steps:
Identify Your Goals
Before you and your AMs can act, you need to know your end goal for the software. Are you looking to scale growth? Do you need complete transparency into very complex services and agreements with clients? Start your KAM software search with a deep dive into your long-term strategic needs.
Create a Plan
Develop key account plans that help your AMs identify their clients' organizational structure, key actors, objectives, and needs. Along the way, determine where your current processes impede plan creation and what you need to make this step stronger.
Identify Useful Tools
Some of the tools that key account managers and department heads need include:
SWOT templates and tools for creating long-term plans
Easy-to-use analytics for determining client health
Flexible org charts that accommodate complex structures and let AMs add in lots of detail
Planning templates so AMs have a strong starting point for getting the ball rolling with new accounts
The ability to integrate with marketing tools, billing software, and other business tools
Find the Software That Accommodates These Elements
Once you have a clear idea of what your KAM software needs to do for each user, you can start your search. Identifying your needs and requirements cuts down search time and ensures you find a product that fits your organization.
Choose Kapta for Top-Tier KAM Software
At Kapta, we build our software to meet the needs of KAM teams of all shapes and sizes. Our easy-to-use platform allows for flexible planning, data-rich insights, and automatic integrations and updates so data is always up-to-date. Contact us today to schedule a demo or see how Kapta can help your AM team create stronger positions.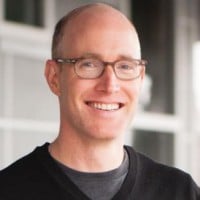 CEO at
Kapta
Alex Raymond is the CEO of Kapta.