Why Your CRM Isn't The Right Software Tool for Key Account Management and Customer Engagement
in CRM, Key Account Management
/
As we work through the first quarter of 2019, you might have set some New Year's Resolutions for your sales and account management teams. Have you considered that the tools that you're using for account management could be hindering your success rather than optimizing it?
CRMs are everywhere and have been sales department mainstays for years. Unfortunately, too often companies assume that their CRM is good enough for key account management when, in reality, it is doing more harm than good and holding their account management team back.
Let's take a look at a few of the reasons why your CRM isn't the right tool for key account management.
Relationships Are Everything for Key Account Management
In the sales department, the name of the game is reaching out to leads, finding out who the decision maker in the company is, and making the sale. It ends there. For this reason, CRMs are perfect tools since they are just easy ways for salespeople to manage the sales process.
Key account management is a much more focused approach to building, growing, and nourishing relationships with the ultimate goal being mutual success. This is a long term process that requires constant communication, strategy, account planning, and customer interviews to get down to the root of their struggles and propose solutions. CRMs simply aren't complex and dedicated enough to tackle these daily, monthly, and yearly tasks and goals.
Your CRM is too Transactional
Sales, in essence, are transactions between your business and the client's. Because fo this, sales tools like CRMs are transactional too. They're focused on leads, opportunities, and the almighty sales pipeline. Nothing more, nothing less. While this is great for the salesperson, if you're using a CRM for your strategic account management program, you're making a big mistake.
Most importantly, you're not giving your account managers all of the tools that they need. More times than not, we'll find that account management departments rely on multiple tools and platforms, and their daily work is fragmented across different applications, software tools, and other convoluted systems.
For account management, you need a tool that does more than store someone's contact information and show where they are in the pipeline. Your strategic accounts have already gone through that process, and now, they need more dedicated attention from their account managers while planning their long-term strategy.
Your CRM isn't Strategic
On the other hand, key account management is a long term game, and with no end in sight, no sales pipeline or CRM can effectively manage the shifting goals of your most important accounts. Sales is a short term game, and once the deal is made and passed off to an account manager, that's where the journey ends. To help your key accounts reach their goals in the long run, you need a tool that is ready for the future.
Your CRM is Obsolete
Would you believe me if I told you that your CRM platform is ancient? Not much has changed in the CRM software model since it was first introduced in the floppy disc days. That's because developers follow an "if it isn't broke, don't fix it" philosophy, leaving businesses and sales departments around the world stuck with prehistoric technology.
If you're strictly sales, then your CRM might be advanced enough. As long as it provides a clear view of the pipeline and lists contacts, there really isn't much more that you should expect it to do. When it comes to key account management, however, you need all of the bells and whistles.
Key Account Management Requires a Dedicated Tool
CRMs are great tools for sales, but they are one trick ponies that aren't capable of handling the fluid nature of relationship building. Think about it, you use dedicated platforms to send emails, chat with clients, plan your meetings, and more, yet you want to use a sales platform to build relationships?
Key account management is a tricky position, and your account managers deserve the best tools available on the market. They need to do more than just keep track of contacts in the pipeline. They need to plan the customer's success from beginning to end. They need to check on the health score of the account. They need to gather insights and data from their last Voice of Customer interview. Without the right tool for the job, they'll end up using several different platforms just to get their daily work done.
A key account management platform is essentially a Swiss army knife that can handle it all and then some. It's the program that your account managers will come to know and love and depend on for their role. If you choose the right KAM platform for your organization, you can start saving your account managers time as they don't need to jump from spreadsheet to spreadsheet and they can instead log on, find what they need quickly, and then get back to working personally with their clients.
Your Clients Deserve Better
Finally, the simple fact is, if you use a CRM for account management, you'll start treating account management like sales. Your key accounts don't need to be sold to—they need help reaching their ultimate goal. With a CRM, you aren't allowing your account managers to reach their full potential, and your key accounts deserve better. Give your account managers the tools they need to succeed, and your clients will notice the difference.
Give Kapta a Try
Kapta is an easy to use platform designed specifically for key account management. It's essentially the multi-tool that your key account managers will come to know, love, and use on a daily basis in their work. With Kapta, you can track and manage your key accounts' moving goals and create account plans for the unexpected. To give Kapta a try, request your free demo today.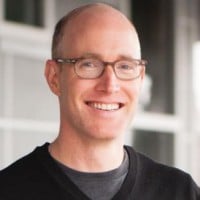 CEO at
Kapta
Alex Raymond is the CEO of Kapta.