Your customers are always connected to the internet in one way or another. They're scrolling through Facebook checking to see the latest fluffy cat pictures; they're congratulating coworkers on their work anniversary on LinkedIn; or they're posting their most recent selfie to Instagram. The point is, your customers are always on, yet you may only be connecting with them every 90 days for your QBR, hoping for the best that they are still happy with your services.
The truth is, in 2017 (almost 2018), there are no more excuses for not connecting with your customers through Continuous Relationship Management. The technology is available, but many fail to utilize the power of our always-on, digitally-connected world for their CRM.
In this article, we'll discuss the benefits of Continuous Relationship Management, what you should consider when developing a system, and how Kapta can help.
The Core Principles of Continuous Relationship Management
You've probably heard of Customer Relationship Management (CRM) and possibly have a CRM system already in place in your operations. CRM changed the game when it hit the scene, and revolutionized the way account managers kept track of clients' data, anticipated their needs and stayed in touch. The problem with CRM systems is their inability to provide account managers with the most up-to-date data, and lack insights into the customer's information in real-time, such as their health score.
Continuous Relationship Management, on the other hand, takes what traditional CRM platforms do well, and adds an even more personal touch by staying in contact, and regularly anticipating their needs, while devising a strategy to solve their problems.
Benefits of Continuous Relationship Management
Before shifting your strategy to that of continual account management, you're probably wondering what the ROI is for your extra efforts. Below are just a few of the unique benefits that Continuous Relationship Management can bring to your company.
1) Eliminating Blind Spots
Nobody likes to be caught off guard, especially when a relationship with a key account is on the line. Continuous Relationship Management allows the account manager always to stay in-the-know when it comes to their clients by keeping touch with them on a regular basis, and evaluating their needs consistently. This way, account managers aren't caught off guard if the client has a problem, makes a purchase, or ends the relationship.
2) Anticipating the Trends
Trends come and go in business and what clients are clamoring for one month may be completely different the next. That's why it is vital to continuously communicate and manage your relationships so you can be one step ahead of their needs and your competitors as well.
3) A More Fluid Strategy
If you are always aware of your client's needs and can predict what they might be looking for next, your strategy can continuously be updating and changing to help your customers succeed at every step of the way. If you were to stick to the traditional "check-in every 90 days" approach, your clients might be looking for something entirely different than they were before, and these new problems along with finding the solution can cause a burdensome bottleneck in the relationship.
4) Strengthening Your Connection to Your Clients
The longer you know someone, the stronger your connection. This is one of the cornerstones of Continuous Relationship Management. As clients work with your account managers and as they can consistently provide solutions, the customer will feel a stronger connection to your business. Whatever service or product you're offering, your primary goal and initiative should be to build a stronger relationship with your clients proactively.
Stronger relationships have a few benefits including:
Stronger relationships are more profitable relationships
It's cheaper to sell to existing customers than new ones
Happy customers will buy more premium services and products
Continuously managing their account, anticipating their needs, and providing unique solutions they can't find anywhere else are the best ways to keep clients and help them achieve their goals.
5) Reducing Churn
Churn rate is becoming the KPI that many SaaS companies rely on as an indication of their success. It's the rate in which clients discontinue service and move on to someone else. In reference to our section about blind spots, if you are continually building and maintaining a successful relationship with the client, your churn rate should decrease as well, as long as account managers are doing their part of anticipating the customer's needs and recommending the right product and service for them.
6) Increased Customer Satisfaction
Think about the last time that you experienced excellent customer service; what made it so special? Chances are, the reason that you were satisfied with your service was that the person helping you on the other end showed that they genuinely cared about your success. Now, this could be small such as making a return to an online store, or it could be huge like buying your dream home. It all boils down to ensuring clients enjoy working with the account manager.
Now imagine if you could bring your clients an outstanding customer service experience as often as possible. Chances are they'll stick with your business for the long-haul, and grow with you.
How Kapta Can Help Your Continuous Relationship Management
Kapta is a robust software platform that takes the best of traditional CRM software with more tools to efficiently nurture successful relationships with clients. Within Kapta is the Voice of the Customer (VOC) tool, which allows account managers to keep an individual record of each client, ranking them by importance, along with their score card that compiles their needs, problems, and expectations for success.
Having this kind of data management power at your account managers' fingertips will allow them to accurately exceed clients' expectations on a regular basis, ensuring they buy your services and products for years to come.
Hopefully you now have a better understanding of the importance of Continuous Relationship Management and have a few ideas of how to implement these principles into your organization. If you would like to give Kapta a try, and see why so many users are seeing tremendous success with their key accounts, get free demo today.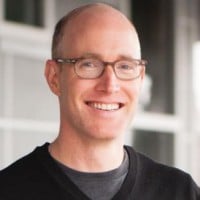 CEO at
Kapta
Alex Raymond is the CEO of Kapta.