Why are account teams stuck using tools that weren't designed for them?
With the Super Bowl behind us and the Winter Olympics just beginning, we've been hearing a lot about heroes lately. From first responders and Army sergeants to Nick Foles and Lindsey Vonn, there's no shortage of men and women whose hard work, inspirational stories, and sheer sacrifice leave us mere mortals wondering what we've done for America lately.
To that list of heroes, we at Kapta would like to add a suggestion of our own: Key Account Managers.
We've always thought of Key Account Managers as the firefighters and quarterbacks of their companies—creating value and holding their teams together, often under pressure but always with grace. The difference is that firefighters have 4th of July parades, and quarterbacks have the Lombardi Trophy. Key Account Managers don't get ticker tape or diamond rings for a job well done. Too often, we believe, they're facing an uphill battle to do their job at all.
Since the 1980s, customer relationship management (CRM) platforms have fundamentally altered how sales teams and marketers do business. But the truth is that the Key Account Managers have been waiting—and waiting way too long—for a similar technological revolution.
To appreciate just how lacking account management tools are today, it's helpful to understand how far CRM has come in the last three decades.
A brief history of CRM
In the beginning was the humble Rolodex, informal customer engagement, and feedback from the frontlines. The Rolodex quickly went digital with the arrival of mainframe computers, but even then it was still largely a static tool. All that changed in the early 1980s with Kate and Robert Kestnbaum and the creation of database marketing. The use of statistical modeling and econometrics changed marketing forever, revealing trends and possibilities that were previously hidden in mountains of data.
The late 1980s witnessed the arrival of the first real CRM platform, ACT!, although the term "customer relationship management" itself wasn't widely adopted until 1995. By then, CRM platforms were beginning to proliferate. Siebel Systems debuted sales force automation software in 1993 and soon grew to dominate the CRM market. Gartner and IBM quickly began to drive innovation in the sector, and by the end of the decade, major players like Oracle, Baan, and SAP were making CRM mobile and pushing it into the cloud. Salesforce launched in 1999, and today, less than twenty years later, the CRM giant is putting the finishing touches on the tallest skyscraper in San Francisco.
Stuck with the wrong tools
For all the innovation in CRM, tools for Key Account Managers have lagged far behind. We know that account teams often carry bigger quotas than their colleagues in other departments, and Key Account Managers can drive 70 percent or more of their company's revenue. Yet most of the technological innovation in the last three decades has gone toward sales and marketing.
Much of the time, account teams are forced to make do by repurposing the CRM purchased for their sales team, or by cobbling together their own makeshift solutions. Too many Key Account Managers spend their days drowning in version conflicts, outdated Powerpoint decks, and disorganized Google Drive folders.
Forcing account teams to use outdated technology and repurposed tools is like asking a hockey player to wear figure skates or a Nordic racer to compete on alpine skis. It's not impossible, but it's also not pretty. It certainly won't make for a gold-medal performance.
We launched Kapta because we knew firsthand how frustrating—and unproductive—it was to be stuck using tools that weren't designed for us. We didn't like what was out there, so we built what comes next.
CRM is past tense. Kapta is future tense.
The biggest difference between Kapta's key account management platform and a traditional CRM is the direction they face.
A CRM is a backward-looking platform. It's designed to track what's happened between a company and its customers: every touch, engagement, and sale. Whatever its add-on capabilities, a CRM is fundamentally about attracting and winning new customers. It's built for the sales team—the hunters.
But Key Account Managers aren't hunters. They're farmers. We call Key Account Managers the "unsung heroes" of business because while new sales are sexy, companies are built on long-term relationships. As exciting as it is to land a big sale, it's always more profitable to retain an existing client than it is to win a new one. Nowhere is this more true than key account management. In the world of B2B, 80 percent of revenue can come from just 20 percent of clients—clients a Key Account Manager can't afford to lose.
Where a CRM excels at getting customers into the pipeline, managing email campaigns, and scoring a first sale, Kapta excels at engaging valuable clients in meaningful ways, month after month, year after year. It's a forward-looking platform. It's one thing to have quick access to a client's contact information or most recent QBR. It's another thing to have a platform that allows Key Account Managers to create and execute a shared strategic roadmap with those clients.
Kapta offers Key Account Managers functionality that goes well beyond a CRM, including:
Templates for building proactive account plans

Shared channels for real-time status reports

Responsive organizational charts for mapping client relationships

Proprietary "Voice of Customer" tools and roadmap

Task management and deliverable tracking, all in one place
Key Account Managers know what it is to serve others
They do so every day. While we can't give our unsung heroes gold medals, silver trophies, or Purple Stars, we'll keep singing their praises all the same. They don't stop working, so neither will we.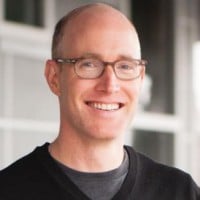 CEO at
Kapta
Alex Raymond is the CEO of Kapta.