Your primary goal as a key account manager is to ensure that your customers are receiving the care and attention they need to meet their goals, while also purchasing your products or services regularly for years to come. Continuous Relationship Management is geared towards giving your customers the information they need when they need it, along with working consistently to always improve and nourish the relationship.
To recap, we've discussed Continuous Relationship Management the past and written about the immense benefits of implementing continuous, proactive strategies into KAM processes. Some of the most important benefits that the system brings include:
Eliminating blind spots
Anticipating trends in CRM strategies
A more fluid KAM strategy that can shift on a daily basis
Stronger relationships with key accounts
Reduced churn and turnover rates
Increased customer satisfaction across the board
In this post, we'll paint the picture and describe what an optimally functioning Continuous Relationship Management system looks like along with the crucial aspects you should compare with your current KAM strategy.
Avoiding Casual Encounters with Customers
Although small-talk is just a part of everyday life and we all partake in it to pass the time, when dealing directly with clients and decision makers, you want to ensure that you aren't wasting any of their time. Time is money when it comes to business relationships so if you find yourself talking about the weather with clients, something has seriously gone awry. Customers aren't looking for casual encounters with their vendors and when they call, business comes first. Instead of talking about holiday plans, tell customers the information they need to know, including what you're doing to foster their company's growth, how your products are leading them to success, and what you plan to do to overcome their problems.
To ensure that you're mindful of your client's time, you should ensure that each contact with them is strategic and follows your Voice of Customer (VOC) interview strategy. Make sure you're asking the right questions, and you're clearly communicating and reinforcing the value your service or product is bringing to their organization.
Keep in Touch with Key Accounts
The cornerstone of Continuous Account Management is to proactively reach out to customers on a regular basis to make sure they are still enjoying your services or products. While you don't want to appear pushy like you always have something new to sell, clients also don't want to have to wait 90 days for their QBR to discuss their goals with you.
As a client that spends a lot of money with your company (essentially what a key account is) they'll want to know that your organization cares about their personal and business goals. Striking the right balance between caring and annoying can be tricky, but KAM software platforms such as Kapta make tracking and managing each individual client much simpler with details on the last contact along with the topics discussed, future solutions to provide, and their long-term goals.
Make Sure You're Speaking Your Client's Language
Additionally, you want to be confident that you are communicating the value your organization brings to theirs to ensure that they understand that the relationship is mutually beneficial. You'll want to speak in simple business terms without any of the sales lingo you might be used to around the office. Key accounts bring in tons of revenue for your business so effectively communicating with them during each meeting is vital.
So, when meeting with key accounts, ensure that you stick only to the facts, with honest and trustworthy advice that not only shows value to the client, but also keeps your image as a trustworthy advisor and not a tacky salesperson.
Avoiding Blind Spots and Mitigating Risks
Are you running into a higher churn rate than expected and continuously running to put out the next fire? If so, your KAM system may be running into common blind spots and not correctly optimized. To overcome this, we recommend utilizing a continuous account management strategy, in which your strategy should constantly be evolving to meet the needs of every client— especially key accounts.
Utilizing a Key Account Management platform will help your account managers stay organized and efficiently manage the relationships with their accounts. You will be able to anticipate client needs and come up with the perfect winning strategy to offer additional services and products to fit their goals.
Becoming a Strategic Partner and Trusted Advisor
As we've discussed in the past, what makes KAM and account-based customer success different than other relationship management systems is that the client's success is a top priority above all else. You can't fake your way through this, and to become a genuine trusted partner for your client and their organization, you must go above and beyond to provide them with the tools they need for success.
To achieve this status as a strategic partner, it all begins with communication and a sense of urgency when providing solutions. For instance, you must continuously seek answers to your VOC interview questions and with every meeting, leave with new information to help shift your strategy to meet their needs.
Clients will appreciate your personal touch and sense of urgency when you follow up with them after a meeting with immediate solutions to their problems without sounding like you're just pushing more products onto them.
How Kapta Can Help
Kapta takes the best tools from traditional CRM platforms while offering additional relationship management aspects such as VOC surveys to ensure that your accounts are organized and the relationship is successfully managed for years to come.
Key accounts are essential to the success of any vendor so having all accounts in one convenient platform along with their health scorecards indicating their long-term goals makes the account management process easier so key account managers can focus on adding a personal touch while spending less time on the tedious day-to-day tasks.
Conclusion
Is your KAM strategy in line with the goals and aspects of Continuous Relationship Management? If not, it's never too early to start optimizing your account management plan, especially with 2018 rapidly approaching. Take the tips from this guide, and your team of account managers should be ready for success in the New Year. To see how Kapta can improve your Continuous Relationship Management processes, request your free demo today.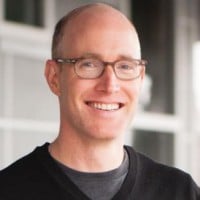 CEO at
Kapta
Alex Raymond is the CEO of Kapta.