While you may understand the common risks and pitfalls to avoid in your KAM system, many other risks and problems could be lurking within the system that even the most experienced KAM professionals might miss.
From customers with lacking communication skills to speaking with junior team members that have no sway in the client's decisions, the first step to avoiding these risks and problems is to know what you're looking for and then taking steps to overcome the obstacle.
Here are a few of the most common roadblocks account managers face:
Quiet Customers
There's nothing worse than speaking to someone that doesn't adequately communicate their needs. While it leads to awkwardness in normal social circumstances, quiet customers can cause significant snags in KAM and could potentially lead to higher churn rates.
In KAM, strategizing solutions and having your finger on the pulse of the client's needs, expectations, and goals are essential. Kapta includes built-in tools to help track and manage customer goals; however, it only works if you're able to understand their goals in the first place.
To overcome quiet customers, we suggest strategizing using the Voice of Customer (VOC) interview questions. Knowing the right questions to ask and when to ask them will help boost productivity in your discussions with customers while also leeching out the information you need to ensure the client's success with your services and products.
Not Having Strategic Conversations
In addition to overcoming quiet customers, you must also ensure that your conversations with clients are always productive and strategic. While maintaining a personal touch with clients through small-talk is nice, and helps establish and build upon your relationship, at the end of every conversation you should walk away with new information to use in your strategy adjustments.
Strategic conversations also work to demonstrate your company's value to the client. Talking through the client's problems and listening to their goals and expectations will provide new opportunities to promote premium products or services while also demonstrating to the clients that you care about their success just as much as your own and want them to succeed using your products.
So, to ensure that all conversations with clients are valuable, we recommend basing your discussion on these three broad questions:
Where is your customer heading?
Where are they today?
How will they achieve their goals?
If after each discussion you're certain of the answers to these three questions and can find a way to relate them to your company's services and products, you will be able to rest assured that you just had a strategic conversation that wasted no time whatsoever.
Not Speaking with Decision Makers
If you want to ensure that your relationships with key accounts are successful and provide mutual benefits in the long-run, your key account managers must be working directly with decision makers. While it may be hard to get ahold of them at first, once the account is established, account managers must know for certain that the person on the other end of the line is the one that calls the shots.
If you haven't already, we recommend you read our article on mapping relationships for KAM success. To sum it up, using a KAM platform like Kapta to track who's who in your client's company and who the key decision makers are will, in turn, save on time and effort by working directly with the influencers within the organizations. If you've been stuck waiting for your contact to get in touch with the person that calls the shots, it's time to create a relationship map so you can work directly with the source.
Ignoring Voice of Customer Interviews
One of the cornerstones of KAM is to proactively anticipate customer needs and problems, to keep your KAM strategy current and engaging for the client. The Voice of Customer survey tools within Kapta are an easy way to manage the relationship to ensure that account managers are always up-to-date with their accounts.
Unfortunately, while many account managers may understand the importance of VOC interviews, some still may overlook VOC interviews as an unnecessary step in the KAM process. Ignoring the answers you receive from VOC interviews or failing to conduct them altogether could be costing your business time and money while also contributing to higher churn rates.
To avoid this, we recommend to 1) ensure all key account managers are conducting VOC interviews by asking the right questions and 2) take those answers and use them to adjust the KAM strategy continuously.
We've written about the importance of VOC surveys before, but in summary, great questions that key account managers should be asking clients include:
How does our product (or service) help your company meet its goals?
How would you describe the value of our product to your peers?
How is your company adapting to change?
There are plenty more questions that you should ask and you can learn more about asking the right questions of your clients here.
Failing to Follow Up
Don't leave your clients hanging! Just because you had a favorable strategic discussion with a decision maker doesn't mean that the conversation ends there. KAM is based on the theory that strategy and relationship management is a continuous process that occurs every single day instead of every 90 days for a QBR. While many account managers understand the follow-up as a fundamental step in the selling process, some will either choose not to or forget entirely.
It's critical to your KAM's success that follow-ups are a priority. Ensure that your follow-ups are with decision makers or people that can direct you towards decision makers. A successful follow-up will reinforce your commitment to the client's success while also giving you a chance to sell any additional services or products as well.
Conclusion
Knowing the unseen risks will help you avoid and overcome them in the future. Be on the lookout for these common pitfalls that many account managers stumble upon and your KAM system should be ready for success! To see how Kapta can streamline your KAM processes and help you avoid these common risks, request your free demo today.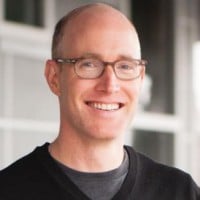 CEO at
Kapta
Alex Raymond is the CEO of Kapta.