As a key account manager, you're always poised at the ready to facilitate your clients' needs. When presented with a problem, your mind approaches it from all angles, predicting which solution is best for both your client and your company.
This level of focus requires a high level of energy and mental acuity throughout the work week, making it essential that you make the most of your time away from the office. For many driven professionals, especially those with active personal and family lives, it's difficult to set aside time purely for rest and recovery. If this describes you, remind yourself that your ability to maintain your sharp level of KAM care depends, not only on what you do while at work, but what you do outside of it as well.
Set Boundaries
You can't organize your time without setting healthy boundaries. Assure your fellow colleagues, executive team members, and clients that they have your full attention and support when you're on deck. But, also be sure to set reasonable exceptions to allow for time zone conflicts and emergencies; your after-hours time is sacred. Don't be afraid to let work calls go to voicemail after hours or on weekends. If you have an East Coast client who emails you at 8 a.m. for something they need right away, and you're in California, it might be wise to establish ahead of time what your available hours are in their time zone. Otherwise, you might be expected to answer a message at 5 a.m.
When you maintain healthy boundaries, you signal to others that you value your time. In turn, they will place a higher value on the time you spend on them.
Practice Mindful Meditation
Whether you're taking ten minutes in between calls or a two-day trip to the coast, make time to clear your mind. If you're unfamiliar with meditation or convinced you can't get your brain to power down, look into the work of Jon Kabat-Zinn, founder of the Mindfulness-Based Stress Reduction Clinic at the University of Massachusetts Medical Center. He developed his guided meditation recordings for those who typically find meditation difficult. His programs have become wildly popular among executives, and clinical studies have proven MBSR as effective in reducing stress and anxiety.
Mindful meditation, which can be integrated into our everyday activities, offers a solution that will allow you to approach your work with a refreshed attitude, whether or not you even get out of your chair. Even if you decide meditation isn't for you, at least consider how invigorating a few moments of complete silence can be for you.
Pursue "Your Thing"
Have you been working so hard that you've neglected your favorite activities? Many KAMs are wired to put others' needs before their own. Don't neglect the activities that ignite your passion. Justify your renewed interest by telling yourself that by participating in something that is "your thing" you will be a better asset to your clients, your organization, and to your family.
Whether your activity is restoring old cars, whitewater kayaking or taking your dog to agility competitions, use this time to unplug your mind—and your personal electronics—from your work responsibilities.
Eat Healthy and Stay Fit
Many KAMs lead busy lives outside the office environment. Meal planning and preparation often gives way to take-out, restaurant fare, or frozen processed dinners. You already know what foods are good for you and what aren't. Your problem is often lack of time and inspiration. Consider meal delivery services or setting time aside each week to make large batches of meals that will be easy to grab on the go.
As a KAM, you have self-discipline. Focus those habits on your own self care. Make time to exercise, stretch, and get plenty of sleep. Don't underestimate the power, alone, of proper rest. Don't just squeeze in a workout; make your fitness routine a part of your daily schedule, and treat them like a meeting or a doctor's visit. They're essentially appointments that will contribute to your long-range personal health and ongoing KAM successes.
Take Breaks
As mentioned above, a few minutes of meditation helps to clear and refresh the mind. As a good KMA, you often find yourself researching your clients' market sectors, allowing you to be responsive and predictive of their needs. Break up your research every half hour or so, and your ability to process and retain information will likely improve.
When possible, go for a short walk if you find you're not absorbing information the way you should, or if you feel mentally tapped after a long call. Engage in a casual conversation with a co-worker, or stand up and stretch for a few minutes. Bottom line here, is that your brain needs a break. And your eyes could likely also use time away from the screen or heavy reading.
Overcoming Resistance
Sometimes when we establish healthy boundaries and practice new habits, we encounter pushback from those who rely on our constant availability. We often doubt ourselves when it comes time to stand our ground. The client who has received e-mail responses from you at midnight will continue to expect the same. Be prepared to manage the expectations of your colleagues, clients, family and friends through clear and positive communication. In the end, your ability to sustain your enthusiastic, diligent KAM care will outshine minor adjustments to your after-hours availability, and the value you instill in yourself will be noticed by those around you at work.
Curious to see how you can take your Key Account Management skills to the next level? Download this helpful ebook on how to create powerful action plans for your key accounts or sign up for a demo of Kapta.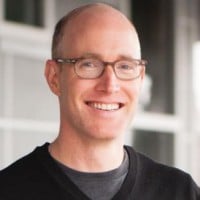 CEO at
Kapta
Alex Raymond is the CEO of Kapta.