To maintain profitability, your B2B business should always be in a state of growth with big goals for the future. One of the essential aspects of managing a constant state of growth is to keep your accounts (especially key accounts) satisfied and hopeful for a future with your organization.
You might be working to implement a Continuous Relationship Management system into your organization for the new year, but there are still some tips and tricks that your key account managers should know to step up their game in hopes to build and maintain their high-level accounts.
Here are our favorite tips that will help your KAM improve in 2018 and the years after.
Be More Proactive
Probably the most critical piece of advice that we can give any account manager to improve their KAM is to be proactive in their approach. You can't only rely on QBRs to keep up with a client. They're always connected in one way or another, so there is no excuse not to reach out to them at least on a weekly basis to ensure that they're happy and are having no issues using your product.
Additionally, you shouldn't wait for your key accounts to bring issues to your attention or inquire about services and products on their own. As the key account manager, it is your responsibility to proactively approach clients with new products and services in addition to staying updated on their goals and any issues they have run into. Nobody likes feeling ignored, and key accounts especially hate it.
The end goal is to have a mutually-beneficial working relationship with each account and remaining proactive and communicating solutions is one of the best ways to achieve that end goal.
Be More Strategic
In addition to your proactive approach, you must also employ a strategy as well. What do you want to get out of the next meeting? What products would the key account be interested in based on their past experiences and future goals? How can you help them succeed in the future?
You can develop a strategy based off any of these questions and to ensure that your relationships are built on a sound foundation for future growth, you can't afford to overlook strategy. Simply going with the flow won't make you or your client any more successful and you should be looking for new opportunities to sell additional products or services at every step. Regarding Customer Success, these are a couple of different strategies for different goals that we've found to be highly efficient:
Encouraging key accounts to renew their subscription, increasing customer retention.
Onboarding new customers by getting them up and running with your new tools, creating value in the initial stages.
Delivering new value to key accounts by suggesting new ways your services could help their business.
Selling additional subscriptions by suggesting your other products as the solution to the key account's problems.
These are just a few of the strategies that you can employ to ensure that your key accounts are satisfied with your products and see you as a trusted advisor for their business. But how do you come up with the solutions to their problems if you aren't even aware of the issue in the first place? That's where the Voice of Customer (VOC) interviews come in.
Voice of Customer Interviews
VOC interviews are where you determine where you stand with the account. Unfortunately, too many times account managers don't keep in touch with clients unless a problem arises or it's time for the Quarterly Business Review.
It is vital to the health of the relationship that you are conducting VOC interviews with clients frequently. This will ensure you are consistently aware of the account's problems, pain points, and the overall health of the working relationship. Additionally, with tools like Kapta, you can quickly develop a script for the interview, asking the perfect questions to get the answers you need to suggest new products and services that they should purchase.
Account Planning
You need to plan out each account that you manage if you want to ensure long-term success and sustainability. Account plans will help you find the pain points of each account, products that you can sell to match their long-term goals and ultimately help them successfully meet their goals.
While creating an account plan for each account may seem like a headache, you really don't need to reinvent the wheel to make a successful account plan. If using a KAM platform like Kapta, the built-in account plan templates will set you on the right path without having to spend hours poring over a spreadsheet.
How Kapta Can Boost Your KAM System
Kapta takes the best tools from traditional CRM platforms and turns them up a notch. The platform was designed specifically for KAM with Customer Success as a top priority. Within Kapta you'll find robust tools that make account planning, strategizing, and maintaining much more straightforward than before.
For instance, Kapta comes with account planning templates for managers to quickly track client goals and commitments over time in real-time. You don't need to reinvent the wheel each time that you begin working with a new client and with the strategy tools built-in, you'll be able to give each key account the attention they need for the relationship to flourish in 2018.
VOC interviews are also made simple with Kapta. The built-in tool allows account managers the ability to see who's who in the account, what their role is, and the type of questions they are qualified to answer. You can easily record notes from the interview and then adjust strategy going forward to ensure you consistently exceed their expectations.
These are just a few of the fantastic tools built into Kapta. If you want to step up your KAM game in 2018, we highly recommend you give Kapta a try. All of the best athletes in the world use the best equipment; shouldn't your KAM superstars do the same? Contact us today to schedule your demo of Kapta.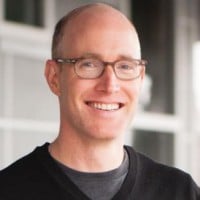 CEO at
Kapta
Alex Raymond is the CEO of Kapta.