As a key account manager, you make commitments all of the time, and your responsibility is to uphold these promises to make sure that your organization and key accounts are successful. Whether you're making commitments to your boss, your customers, or your team, if you fail to deliver, you aren't fulfilling your role to the fullest.
The one trait that we've seen across industries in successful key account managers is accountability. They don't make excuses, they don't push their customers to the side in favor of something else, nor do they ignore their goals either. Instead, they do everything in their power to uphold their end of the deal and keep their promises.
Building the skill of accountability isn't always natural, but there are steps that you can take to be a more accountable key account manager for your team, boss, and most importantly, your key accounts. Here are a few helpful tips and some things to consider to help you improve your accountability.
It Starts with Being More Responsible
The role of the key account manager is also the role of being a trusted advisor. You aren't just a salesperson pushing the latest products onto clients in hopes to make a quick buck. Instead, you are essentially the business partner for your clients, and your key accounts come to you for advice. Clients see you as a trusted companion that will help them with any and all problems so they can achieve their desired success.
If you want to fill this role as a trusted advisor successfully, you need to be more responsible. Think about it: you wouldn't trust someone to have your best interest in mind with valuable expertise if they didn't show basic responsibility in handling your account, would you?
This responsibility doesn't happen on its own, and you must take steps to become a more trustworthy advisor. Here are a few things that you can do:
Set a Personal Mission Statement
What are your goals for this position? How do you want to help your clients in ways that others can't? Every company has a mission statement that lets the world know their goals and commitments, and we recommend that every account manager have one as well. By having a personal mission statement, you have a concrete goal to strive towards. It's easy to get caught up in the day-to-day duties of account management, but by having this mission statement you'll remember why you started this job in the first place and it will keep you focused on the bigger picture.
Stay Organized
It's hard to forget about your key account's goals if you are accurately managing and tracking them. If you're using Kapta, you can track and manage your customers' goals and check on the progress you're making over time. Having this constant reminder will keep you in the loop and more accountable for the actions you take.
Put Emphasis on Your Strengths
Refer to your personal SWOT analysis, and make sure that you are adequately maximizing your strengths in your day-to-day duties and your long-term account management goals. If one of your natural strengths is organization, for example, you should rely heavily on your attention to detail to make sure that a key account's concern never slips through the cracks through your meticulous note-taking abilities.
You should also pay attention to your weaknesses as well and make sure that you are working to improve them in the long-run to keep them from holding you back. If multitasking isn't one of your strong-suits, you should try your best to learn how to prioritize and manage multiple activities. It can be hard to accomplish at first, but with practice, you'll be a better account manager because of it.
Improve Your Communication
Have you been keeping up with your Voice of Customer (VOC) interviews on a frequent basis, or are you still relying on your quarterly lookbacks to keep up with your customers and their goals?
If you want to be an accountable key account manager, consistently improving your communication should be one of your primary objectives. You must be able to communicate not only your goals with the account, but also ask the right questions that will get to the heart of the client's dreams, goals, objectives, and most importantly, their concerns.
You want to find out what keeps your key accounts up at night. You should know which challenges their organization is facing in the short-term, but also the hidden obstacles they might be trying to ignore. With these aspects of the relationship in mind, you can better recommend services that you know will help them, allowing you to remain accountable when they succeed or if problems arise.
Become Your Own Manager
It might seem a wild idea, but to improve your accountability, it all starts with having more discipline. To help with this, think of yourself as both the worker and the manager. Manage your day-to-day duties like you manage an account and pretend there is always someone looking over your shoulder to make sure that you are doing the right thing. It might seem like an OCD approach, but you'd be surprised how much more you can get done and the fewer mistakes you'll make during the workweek.
So, Do You Take Responsibility?
It's a simple question to ask yourself, but the answers that you provide might surprise you. Think about the last time there was an issue with an account; did you go to your boss immediately and accept responsibility while suggesting alternative solutions, or did you point fingers and blame the account for their own failures?
To be a more accountable key account manager, you must be able to take responsibility for not only your successes but also your failures. We encourage you to seek feedback from your accounts also. Ask them what they think you do well and what you can do to improve. By making small fixes along the way, with every interaction with an account, you'll be an even better and more accountable account manager than ever before.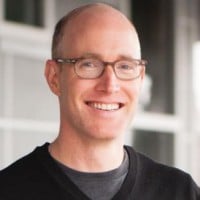 CEO at
Kapta
Alex Raymond is the CEO of Kapta.