Customer retention is a vital activity for businesses large and small. But, simple retention strategies are not enough in every industry today, especially those dealing with larger customer accounts. Use of Customer Relationship Management (CRM) software is commonplace in big organizations, but there are flaws in these systems. Traditional CRM strategies are slowly being surpassed by Key Account Management (KAM) practices that put more emphasis on the most important customers.
What's the Difference Between KAM and CRM?
Since the early 2000's, CRM software has been growing. Most modern businesses are likely to be using one of the hundreds of CRM software products to help manage their sales and automate some of the customer management services. It's a great tool for some small and medium businesses, but traditional CRM methods don't go far enough towards helping companies achieve their goals.
CRM focuses on acquiring new customers and keeping them with your business. But, it's fundamentally flawed in two ways:
It doesn't help you grow your existing customer accounts.
All customer accounts are treated in the same way, despite some accounts being more important to your success than others.
Giving the same priority to all your customers and using a generic strategy to retain customers is a sure way to stagnate in today's fast-paced business environment. In many industries, prioritizing certain customers over others is a fantastic way to get ahead of the game and grow your business without having to seek out new customers.
KAM steps in to fill the gaps left over by your regular customer retention strategies. Key Account Management software helps you separate your high priority customers (your "Key Accounts") from regular customers. Once you've singled out your key accounts, you can then work on building a functional long-term relationship with these high priority accounts.
Many key accounts won't thrive with a generic touch-and-go strategy that works for smaller customer accounts. Key accounts are often willing to grow with your business if you use a high-touch strategy with them and work closely with them. The right KAM software will step above and beyond normal retention strategies, and will assist your key accounts in meeting their goals using your products, services, and consultation. You will become a strategic partner, not just another vendor.
The Evolution of CRM
Customer relationship management caught on for businesses because it made sense for a majority of companies. It's a fantastic tool for businesses that gain the most value from customers at the point of sale. In these cases, the customer has paid fully for the product or service and will likely need only minimal support to keep them happy. Further marketing may or may not be successful to make the customer invest more into the business' products and services.
But, the current economic climate is shifting from one-time purchases to a largely subscription-based purchase system. This is especially true for online services or software as a service (SaaS) companies that do most of their sales online. CRM has been a particularly effective tool for maintaining large numbers of customer accounts, managing payments, and keeping up with billing. But, can it help companies succeed in the growing subscription economy? Not likely.
"In the Subscription Economy, every company must better manage a direct, complex, responsive, multi-channel relationship with its customers. Customers are absolutely key in this relationship and rather than putting the focus of the business on the "product" or the "transaction," subscription economy companies live and die by their ability to focus on the customer. Now, the formula for growth is focused on monetizing long-term relationships rather than shipping products." –Tien Tzuo, CEO of Zuora
Subscription services require more focus on customers. With a subscription, customers need to be able to make adjustments and get help quickly. Some will want to upgrade or downgrade their service, while others may just need some help getting the service to work well for their needs. CRM may be able to help the average customer with their needs, but it won't be able to help your company expand existing accounts.
For businesses selling a subscription service, Key Account Management is going to become increasingly more important. These businesses will need the right software to help focus more energy and time on the most relevant customers. CRM will help keep some customers, but key accounts will need more focus. KAM reaps benefits by helping managers understand their best customers and expand those customer accounts for even further sales in the future.
How KAM Software Simplifies CRM
If you look at the relationship between customer relationship management and Key Account Management, the two looks similar from the outside. KAM appears to be just an expansion of traditional CRM, but it does go a bit deeper than just that. The right KAM software actually makes the job of customer retention easier.
Because you need to segment customers to find out who your key accounts are, you can broaden the classifications into multiple sections based on type of business you run. With this deeper understanding of your customers across the board, you'll now understand how to best communicate with all your clients. The CRM team will no longer have to worry about key accounts getting sub-par service, since that will be handled by the KAM team.
What you're left with is a large chunk of customers that don't need as much focus and attention in order to be retained and continue using your product or service. These customers are still important, and they shouldn't be forgotten. So, you can create a strategy that focuses on their collective needs more closely, trusting that your KAM team will be taking care of the key accounts individually.
KAM software also gives your company a better understanding of what to look for in potential new customers, based on what your existing key accounts are like. You can use this information to target the right kind of audience with advertisements, and to reach out to people or businesses that may be more interested in what your organization offers.
Conclusion
Today's business climate is changing steadily, with a new focus on Key Account Management instead of traditional customer relationship management practices. If you operate a business in the Subscription Economy, you need to look into KAM software to get ahead of your competition. Even if your business isn't subscription-based, KAM might give you the edge over other businesses in your sector, and help you retain your most valuable customers!
Curious to see how you can take your Key Account Management skills to the next level? Download this helpful ebook on how to create powerful engagement plans for your key accounts or sign up for a demo of Kapta.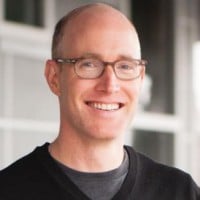 CEO at
Kapta
Alex Raymond is the CEO of Kapta.