Summer tends to be slow for many businesses, but don't assume that your competitors are drifting along with the current. Like you, they may be taking the opportunity to paddle ahead of the pack. This is a great time for KAMs to review their strategies and create action plans for the rest of the year. It's also a great time to enhance your relationships with your team and with your best clients! So let's focus on how to recharge your key account management program.
Assess Your Goals and Evaluate Feedback
You're more than halfway through the year, and it's a good time to see if you're on the same path you set out for yourself in January. Are the customer goals you set earlier in the year still relevant? Where do you need to make adjustments? Slow days at the office allow for more in-depth research into your clients' industries, and it's a good time to creatively and proactively solicit feedback from your Key Account contacts. Unless summer is the peak season for your client's industry, your contacts should be more receptive to evaluating past strategies and brainstorming future collaborations.
Improve Team Relationships
Summer is a fantastic time to strengthen bonds with co-workers. You rely upon your team to support you when you need them, so take advantage of the more casual atmosphere of the season.
Your firm will likely support your ideas for an event hosted by your Key Account Management department, at which you'll make a point to celebrate the contributions other departments make to your success. Try to host the event off-site, and make it fun and family-friendly to make it easier for your valued teammates to attend- this should feel like a treat, rather than just another work obligation.
Rather than throw the event at a local theme park where everyone will be spread out, pick a park near your office (or another location easily accessible to your team's families) where you can rent a pavilion. Invest in some burgers and brats, some cold drinks or a keg, and invite families to bring lawn games such as Bocce or disc golf for the kids. Keep it simple, casual and inclusive, and encourage people to interact on an interpersonal level.
Don't forget to spend some quality time with individual members of your core support group this summer. Does Kris in Logistics enjoy flat water kayaking? Suggest an afternoon trip, on your dime, and be sure to defer to her expertise when you're on the water. When you show an interest in your colleagues' personal lives and talents, you reinforce trust and social bonds.
Reconnect with Your Clients
You may decide to include your clients' families in your team appreciation picnic, and if you do, be sure to include your Key Account contact's team. After all, you've gotten to know their decision makers and support crew, and you understand how valuable they are to the strategic partnership between your two companies. You rely on customer collaboration, and your client does as well.
Most of your colleagues rarely have occasion to interact with your Key Account teams, so bringing them together in a casual atmosphere, and singing their praises to your clients, shows how much you respect and appreciate your crew. When you exhibit gratitude and openly share the credit for your KAM success, you also earn the respect of your clients.
Don't be afraid to "talk shop" when casually entertaining your Key Account clients, but don't make the occasion an overt sales meeting either. Use your listening skills. Your client may provide valuable information about predicted business trends under exploration by her firm. And in more laid-back surroundings, she may be more willing to bounce ideas—and queries for solutions—your way.
People like to do business with people they know and like, so strengthening personal connections between you and your Key Account personnel will provide many returns down the road. In addition to building upon your business relationship, you may even forge solid, lifelong friendships.
Curious to see how you can take your Key Account Management skills to the next level? Download this helpful ebook on how to create powerful engagement plans for your key accounts or sign up for a demo of Kapta.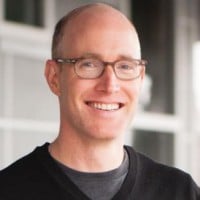 CEO at
Kapta
Alex Raymond is the CEO of Kapta.