In the age of big superhero blockbuster films coming out seemingly every weekend, we're all familiar with the crossover, team-up movie. That's when a collection of heroes come together to create a balanced team that is more capable than the sum of its parts.
Are you stuck thinking that strategic account management is a stand-alone operation? It can be easy for sales-minded individuals to believe that they have to go it alone and accepting any form of help will shine badly on them.
In reality, if you want to be the best strategic account manager and make the most progress on your account plans, you need some help. Let's take a look at a few of the characteristics of a balanced strategic account team.
It's Not Just The Strategic Account Manager
When you picture a strategic account management team, you probably only picture the Strategic Account Manager, and that's it. Why would anyone else need to jump in and help out if SAM isn't in their job title? Well, there are a couple of reasons why.
The most significant reason is that everyone brings something different to the table. We all have our own unique set of skills, and by choosing different career paths, our roles at the company can complement and mesh with other departments well.
Much like you would rather have a super fast and tall guy play wideout rather than defensive end on the football field, the SAM plays a distinct role but should have a supporting cast of heroes around them.
Who's on Your Team?
So, who should you recruit and bring onto the strategic account management team? No, you don't need to put up a job posting or go to some secret meeting to find the perfect people for your team – chances are they're right down the hall from your office!
Here are a few of the roles that you should incorporate into your team to maximize your success and create perfect harmony in your account management department:
1) Customer Success
Strategic account management and customer success work hand-in-hand. The role of the SAM is to create winning strategies and account plans that not only drive revenue for their company but create actual value for the client as well.
When your customer is winning, your company is successful also. It's not a cat and mouse game trying to sell them things they don't need for a quick buck. Instead, with the help of a customer success expert, you can improve your strategy and shift your focus from dollars to success metrics.
2) Client Services
You need someone on your team that knows how to speak the customer's language. Workers in the client services department deal with high volumes of clients on a daily basis and are the silver-tongued customer service pros you need on your team to make sure that you're speaking your customer's language and putting their needs first.
With client services on your team, you can delegate smaller tasks to them rather than managing every single aspect of the relationship. This frees up more time for the SAM to focus on the account planning process and the high-level meetings with executives rather than lower-level associates at your client's organization.
3) Technical Support
If you're in the SaaS industry, you need to know the technical details of the product inside and out. Even so, your clients are bound to ask questions during the onboarding phase and even after. While you're doing your everyday work, do you really want to take the time to troubleshoot or train them?
Chances are, the road ends with technical support either way. So, rather than serving as the go-between for the client and technical support, by bringing technical support onto your strategic account management team, they can provide the correct solution faster to clients than you would have. They're an integral part of any team, and if software is your specialty, you need them more than ever.
4) Sales
The final piece of a balanced strategic account management team is sales. They're the ones on the front lines each and every day talking with prospects in hopes of turning them into sales. While strategic account management should be less about sales and more about driving results for your clients, sometimes it's easy for account managers to lose sight of the bottom-line-driven end goal.
Finding the Balance
By bringing members of the sales team onto your team, they'll keep you on track and will help you find ways to boost revenue while also driving real solutions for customers.
With all of these pieces in place, your strategic account management team is in balance. You have customer success professionals on one end with the goal of creating results, you have sales people on the other doing what they can to keep the project profitable, and then tech support and client services to ensure you're meeting the needs of the customer.
Words from the G.O.A.T. Himself on Teams
As arguably the best basketball player of all time (sorry Kobe and LeBron fans), Michael Jordan knew that he didn't win those NBA championships by himself.
"Talent wins games, but teamwork and intelligence win championships." –Michael Jordan
The same is true for SAM. Yes, you can probably see some moderate success managing an account all by yourself, but this solo approach never works for the significant clients in the end. You can't do it all yourself, and with a team around you, managing the work is much easier, and you'll have greater success in the end.
One Final Thought
With all this talk about teamwork, one thing to remember is that the SAM is the QB of the team. You call the shots, and the final outcome of the team's efforts ultimately fall on you. Don't let the project get too far out of your control, but rather delegate and work with other team players to benefit the project as a whole, while still maintaining vision on the big win.
Kapta Can Help
Managing a significant account is tricky without the right tools. Once you have your team in place, Kapta will be your playbook with everything you need to manage a winning account all in one platform. Want to see how Kapta can help your SAM team? Request a free demo today.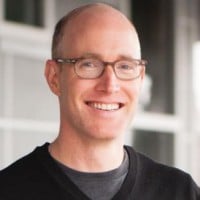 CEO at
Kapta
Alex Raymond is the CEO of Kapta.