As we look ahead to 2019, you're probably already making your plans to accomplish your goals and (hopefully) keep your New Year's Resolutions.
In the business sense, we hope that one of the items on your new year's to-do list is to revamp your SAM program to help improve your company's bottom line. The thing is, to accomplish this, you'll need the buy-in from a few different people at varying levels of your organization.
This is easier said than done in most cases, but if you know what each person cares about the most, you can start speaking their language and hopefully get the budget and resources needed to bring mutual success for your strategic accounts.
Today, we're going to cover a few tips and tricks to help you get the funding and resources for your strategic account management program in 2019. While you might not be able to follow these exactly to a tee, if you keep them in mind as you start planning, you should have an easier time getting the funding and support necessary.
Know Your Audience
First thing's first, you need to know who will provide you with the support that your SAM program needs. You can't just expect that everyone in the organization will just sign off on the budget automatically. Instead, you need to think about what they'll get out of the program.
Think about the different people that might be related to the program. What would make them excited about the SAM project? Every person in the organization has their own set of goals and expectations, and you should be able to speak to their unique needs and wants.
Let's cover a few of the people that you'll need to work with in order to get your SAM program off the ground and running.
The Chief Financial Officer
The first person that you'll want to get approval from is the CFO. They're essentially the person that makes all of the high-level financial decisions in your company, and although a SAM program might seem like a small addition to the sales team, the effects that it has can affect nearly every level of the organization.
For this reason, you want to make sure that your CFO doesn't just approve of your SAM program, but is fighting in your corner to make it a success. So, to get them to be a champion for the SAM program, you need to speak their language.
What does the CFO care about the most? The profitability of your organization! They want to make sure that the company is bringing in more revenue and saving costs more and more every year. Their New Year's goal has a dollar sign next to it most likely, so you need to accurately and convincingly show them how a SAM program helps reach their goals.
One of the best statistics to tell them about is how an existing customer can be more profitable than a new customer. For starters, you don't need to spend nearly as much time and energy selling to them. No courting them, no giving out special introductory discounts to get them to sign on, and no extra time wasted trying to find the best game plan for them using your products or services.
Instead, existing customers are already comfortable working with your organization, and shouldn't have much of a reason to leave unless you give them one.
In addition, existing customers are more likely to make a premium purchase from your company. They know how well your solutions work, so they won't blink an eye to make an extra order or purchase your add-ons.
Show the CFO that existing customers are where the money is at and they'll come around to like the SAM program more and more.
The VP of Sales
Moving on, it's now time to speak to the VP of Sales or the CRO of your organization. What do they care about the most and how can a SAM program make them happier?
In most cases, the VP of Sales is concerned with revenue growth. They want to see more money coming in every year, and they have strict sales goals that they need to hit by the end of the year.
Some CROs might wrongly assume that the fastest and most efficient way to grow revenue is by selling to more and more people. In reality, this can be counter-intuitive and waste precious time and resources in the process.
Instead, you should tell them how it's much easier to grow an existing account than to sell to more people. Developing an account is much like the snowball effect. When you first start, it can be hard to get them to purchase more services from you, but as they begin to see success through your services and products, they'll have a hard time imagining life without your organization.
They'll purchase more products and see your company as the partner in their success, making renewals every year without blinking an eye.
The CEO
Finally, it's time to talk to the head honcho at the company. The CEO of your organization cares about every area of the business, but they care most about market leadership.
Their goal is to provide quality services and products that differentiate themselves in the marketplace above the competition. One of the key ways to do this is through the buffer created with existing customers.
If your SAM program works well, you'll have a handful of core accounts that make up 80% of your company's revenue, growth, and innovation. They are the moat around your business, protecting it from competitors and other pitfalls.
You should describe to the CEO how by building and improving these relationships with strategic accounts, your organization can build its reputation and grow even faster than before.
Essentially, your strategic accounts are everything to your organization, and if you can show your CEO this, they'll get on board with the program.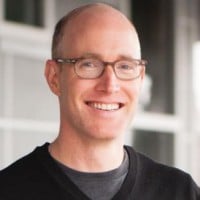 CEO at
Kapta
Alex Raymond is the CEO of Kapta.