Strategic Account Managers are an integral part of every organization. They're the trusted advisors that drive your clients' success. Make no mistake – they aren't like any other account manager. SAMs deal with the 20% of clients that drive 80% of your organization's success, so it's safe to say they're the relationship superheroes that drive growth and success.
If you're in the market for a new SAM, you're probably frustrated trying to think of the perfect job description to weed out the glorified salespeople and find the diamond in the rough that will be the shining star for your company.
We're here to help! Today we're giving away a job description you can copy and paste, fill in the blanks, and post on internet job boards.
Qualities of a Strategic Account Manager
First thing's first, it's important to know who you're looking for and the qualities that the right candidate will have.
First, they need to be organized. Managing an account means that they'll be responsible for a variety of different moving parts. If they don't have proven experience managing multiple things at once and wearing different hats from time to time, they could struggle to drive growth and build their client relationships.
Second, they need to be empathetic. Nourishing and growing professional relationships is a personal matter. They need to give a damn about their work and genuinely care about the success or failure of their client.
The buck stops with the Strategic Account Manager, so they must also be accountable. You want to know you're hiring someone that will own their decisions, actions, and work process. It's their responsibility that the relationship your organization has with clients is healthy and ready for the long term.
Finally, qualified SAMs must have high-level communication skills. They should be more than comfortable talking with senior-level executives on the phone, through email, and in-person. They are the face of your company and need to make the right impression to ensure that you're not driving customers away and rather nourishing and growing the relationship for the long term.
The Job Description
Now that we've gotten the qualities to look for out of the way, here's the job description for the role. Like mentioned above, feel free to copy and paste this or tweak it to your liking! Our goal is to help you find the best SAM for your company with as little effort as possible. Fill in the placeholders, highlight this text, and paste it into Indeed, LinkedIn, wherever, and you should get some quality candidates!
Job Description: Strategic Account Manager
Are you looking for a job that really matters? A position where your abilities can shine, and you can own the progress and success of your work?
<COMPANY> is looking for an experienced Strategic Account Manager to help support our growth by nourishing, building, and growing our existing relationships with our top clients. You'll be working with our existing and new accounts and will be the main point of contact for our company. You're essentially our clients' Trusted Advisor and will be responsible for their success using our tools.
The Strategic Account Manager is a crucial position that affects every level of the organization. You'll be on the front-lines of relationship and account management, and you must own the success of our clients.
About the Role
For this role, the Strategic Account Manager will be responsible for the following:
Creating and implementing Account Plans for all strategic accounts with short-term objectives and long-term goals along with clearly defined steps to reach them.
Speaking with customers on a regular basis to check in on them and propose new solutions for their organization.
Coordinating with multiple departments and teams to ensure sales objectives and performance goals are met.
Proactively establishing professional and productive relationships with stakeholders in client accounts.
Assessing, clarifying, and validating customer requirements, needs, and goals on a consistent basis.
Managing new client onboarding, client launches, and initiatives.
About You
To be a good fit for the role, you should have the following skills, knowledge, experience, and qualifications:
Proactive and motivated to go above and beyond to keep customers happy
A problem-solving mentality
Superior communication skills (both written and oral) and comfortable presenting and speaking to senior-level executives
Outstanding organizational skills and the ability to manage multiple moving parts and accounts simultaneously
A fast learner that can hit the ground running and learn our products inside and out quickly
An outside of the box thinker with proven experience developing creative solutions to clients' out of the ordinary problems.
Leadership skills with an empathetic approach – our success is based on our clients' success so you must be ready to drop everything at a moment's notice to help.
Prior experience in Account Management, Sales, and/or Marketing preferred
Proficiency using Microsoft Office tools
Experience using SAM, KAM, CRM platforms preferred.
Bachelor's Degree and/or equivalent work experience.
Benefits
<Insert information about your company's benefits package.>
Why <COMPANY>?
<Tell applicants why you're the best place to work and why they should work to build your client relationships.>
How to Apply
Please submit a cover letter along with your resume to <COMPANY EMAIL> and let us know the unique qualifications you have to become a Trusted Advisor for clients.
Final Thoughts
Finding the right candidates for a role as crucial as SAM can be a challenge, but having a winning job description to use on job boards is the first step towards weeding out the fakes and attracting the winning talent that can take your company to the next level.
So, fill in the blanks and copy and paste this job description to your site or job boards and the hard work is done. Now all that's left to do is sort through the winning applications and fill the role. Best of luck!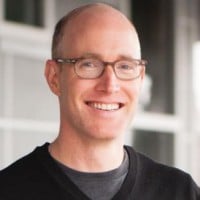 CEO at
Kapta
Alex Raymond is the CEO of Kapta.