More and more companies are beginning to see the value of key account management within their organization. After all, key accounts are often the lifeblood of a business. But what exactly is the role of a key account manager inside a company? Unfortunately, this is a question that does not get brought up enough during business strategy meetings.
Too often, companies think that once they onboard a client, the hard work is done. They fool themselves into thinking, "They love our product/service and our prices. Why would they want to leave?"
But this line of thinking is not only incredibly misguided but also quite risky. Clients can drop you, at a moment's notice, for any number of reasons, including poor customer service, dissatisfaction or disappointment with a product or service, or simply wanting to try something new.
This is where a key account manager comes in. They're the unsung hero who champions the success of your most valuable accounts and keeps them coming back for more.
The Numbers
First, let's talk numbers. Did you know that key accounts are 60 percent to 70 percent more likely to close than a new client? Not only that, but they also spend more than new clients—33 percent more than new customers, to be exact. (That's why they're your key accounts!)
In addition to the increased revenue generated from your key accounts, it also costs less to make those sales because you don't have to advertise to get them. In fact, it can cost six to seven times more to attract new customers than it does to retain them. Which one will be more profitable for you? The existing client who you already have a relationship with, or starting from scratch with an unpredictable new client?
Account Manager Job Description
The basic role of a key account manager inside your company is to build and nurture loyal, long-lasting relationships with each of your high-value customers.
They do this by positioning themselves as a dedicated resource for your key accounts, someone who is committed to helping them solve their problems, realize their business goals, and achieve success. While sales may be responsible for the initial interactions and on-boarding of the client, your key account manager is the one in charge of ensuring their continued satisfaction and success.
After all, a happy client is a client that will stick with you for the long-haul. So what, specifically, can a key account manager do to improve customer retention and be an asset to your most valuable accounts?
Build Trust
Trust is by far one of the most important components of building an ongoing relationship with key accounts. It is the foundation for every business relationship, and without it, no business can survive. Key account managers help cultivate and preserve that trust by providing a consistent and reliable experience for your clients.
With the right tools and the right approach, key account managers work to establish a rapport with clients and prove to them that they are on their side. Your clients need to know that they can count on their key account manager, not only to deliver on your company's promises but also to take a genuine interest in their success.
Become a Strategic Advisor
Becoming the go-to person for your client's needs goes hand in hand with building trust. The more your key account managers understand your client's business goals and work with them to create strategies to achieve them, the easier it will be to align your goals with theirs.
Ultimately, your key accounts want to know that you are rowing the boat in the same direction they want to go. It is the job of your key account manager to not only row in the right direction but to help steer the ship. When your key account managers assume the role of strategic advisor to your key clients, they add an indispensable value to your product or service and demonstrate to clients how your company is directly benefitting their bottom line.
The important thing to remember is that succeeding with key account management takes a significant amount of time to implement correctly. There will be bumps in the road, but in the end, it is worth it. Key account managers that take the time to build a reservoir of trust and goodwill with their counterparts will prove invaluable to your company.
Ready to dive deeper into account management strategy? Take our account management training course to watch instructional videos, and access downloadable exercises you can implement within your accounts.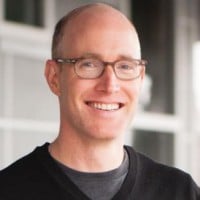 CEO at
Kapta
Alex Raymond is the CEO of Kapta.