How many accounts can a key account manager (KAM) handle effectively? According to Gartner, KAMs are responsible for an average of seven to eight key accounts, devoting a substantial amount of time collaborating with clients and internal resources to drive value for these VIPs.
Of course, this figure isn't carved in stone. There are many variables involved in determining the best number of accounts for your KAMs including current value, growth potential, complexity of account, and percentage of company revenue. But if you're trying to do more with less, heaping more accounts on account managers already at capacity is risky business.
A strategy of laying off KAMs and redistributing their accounts plus distributing new clients across remaining team members, can backfire by costing you more than you save. That's because you are taking on risks by overloading the team designed to protect and grow your top revenue-producing accounts at a time when you most need to retain these clients.
These risks ultimately impact your bottom line, business growth, and potentially the long-term sustainability of your company. What are these risks?
What Happens When KAMs Are Overloaded?
Before we look at the risks associated with overloading your account managers, let's look at what happens to your KAMs' ability to do their jobs effectively.
Key accounts require focused attention from their account managers. These VIP clients are doing business with your organization for your knowledge and expertise, not only your product or service.
So, when account managers are assigned too many accounts, they are spread too thin and can't put as much effort into being the trusted advisor that most top-tier accounts desire. This leads to account managers getting stuck in vendor status by being:
Too reactive: Spending too much time reacting to customer requests and emails instead of proactively addressing issues before they arise.
Too tactical: Focusing on constantly putting out fires instead of strategically engaging with client contacts.
Not building and updating account plans: Reducing the visibility, strategy, or measurements to gauge progress toward customer goal attainment.
Missed steps in the KAM process: Inability to keep pace with the many requirements of being an effective account manager causing account managers to skip or omit steps like voice of customer (VOC) interviews and internal account reviews.
When this happens, your account managers can't help clients meet the goals they had for using your solution and prevent VIPs from receiving the value they sought when deciding to do business with your organization. That's when they start considering other options and are more likely to take their business elsewhere.
5 Risks of Overloading Your KAMs
The risks of continually adding clients to your key account managers' book of business are hazardous to the health of your business and include:
Increased Customer Churn: When accounts stop attaining their goals for the use of your product or service, they start to question the value of continuing to use your solution. This leads them to look elsewhere to meet their needs. This leads to the following outcomes.
Diminishing Renewals: As accounts see less value in doing business with your organization, they may decide not to renew their contracts.
Reduced Upsells and Cross-sells: Other clients may not completely churn, but won't expand their relationship with your organization.
A drop in revenue: Regardless of how key accounts churn, as the 20% of accounts that represent 80% of your revenue stop doing business with your organization, it becomes more difficult to replace that revenue with new clients. So, simply maintaining revenue becomes challenging. Plus, losing these accounts reduces the amount of loyal referrals you receive, making it even more daunting to win new key accounts.
Greater KAM Turnover: Overloading KAMs with accounts leads them to feel overwhelmed. They recognize that they cannot successfully manage the number of accounts they have. This makes them feel like they are fighting an uphill battle and you have effectively set them up to fail. So, it isn't surprising that Gartner found that nearly 90% of sellers feel burned out from work and over 54% are actively looking for a new job. When an account manager leaves, it further aggravates the customer churn issue by forcing existing VIP clients to adjust to a new or different KAM.
But it doesn't have to be this way.
Do More with Less without Overloading Your KAMs
Don't take on these risks to your business. There's a better way to do more with less without adding headcount or overloading your KAMs.
Start by optimizing your account management operations. Establish a repeatable KAM process and adopt KAM-specific software. This gives account managers a predictable roadmap to follow so they never miss a step and automates many repetitive administrative tasks so KAMs have more time to be strategic.
Boost your account managers' skillsets with KAM-specific training and develop a customer success culture to support your team. Then optimize your KAM program to take more pressure off your account managers by doing things like:
A structured onboarding program taught by your learning and development team.
A monthly customer newsletter
Creating a robust knowledge base and resource center
Establishing Executive Advisory Boards (CABs)
All these things give your account managers more time and energy to develop customer relationships, prepare customer account plans, conduct voice of customer (VOC) interviews, and deliver value to VIP accounts. Plus, it enables them to handle more accounts effectively as long as you don't overload them.
Ready to start optimizing your key account management program? Schedule time to discuss your goals with a Kapta team member or register your account managers for KAMGenius.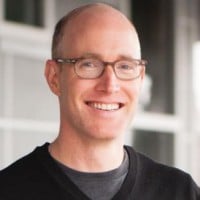 CEO at
Kapta
Alex Raymond is the CEO of Kapta.