There are many things that keep key account managers up at night, but perhaps the most prominent is the thought of losing a key account as a result of something you did or didn't do as their key account manager.
As a key account manager, you are not just performing one key function; you're performing a variety of functions for each of your clients, and your primary goal is to do whatever is necessary to keep those key accounts happy and loyal to your company. Much of this relies on having an effective strategy in place to dictate key account management activities, but sometimes, it may require going outside your field of expertise to ensure a key customer has the support and service they need.
Strategizing to Retain Key Accounts
It's possible that—no matter how long you've been managing a key account—the client might view you as a commodity that is replaceable. Ultimately, this leads to higher churn rates and lower satisfaction in your key accounts. In order to avoid this, you have to demonstrate the value you bring to their business and work to not only meet, but exceed their expectations.
Customer retention is easily the number one worry that keeps key account managers up at night. But, the good news is, it doesn't have to be!
With the right strategy (and the right tools), key account managers can ensure that they're not just working hard for their customers, but that they're also working smart. This means having a fundamental strategy that can be applied to every key account relationship. The essential aspects of this strategy should include:
Demonstrating value to the customer: finding ways, both subtle and direct, to show customers exactly what you are doing to help their business succeed
Understanding your key accounts and their needs: taking the time to get to know your key account's business and, if necessary, their industry; communicating with your key accounts to gain a full understanding of their needs
Working with key accounts to set goals and develop strategies to reach them: collaborating with key accounts to outline the goals they wish to achieve by using your product or service; creating a concrete, actionable plan to reach goals; reassessing goals and setting new ones regularly
Becoming a trusted advisor and resource for key accounts: making yourself available to key accounts when they need you; delivering on promises; being honest, open, and reliable
Establishing clear and frequent communication with key accounts: reaching out to key accounts regularly to make sure they're getting the support they need and that strategies are on track for success; communicating clearly via phone, email, and in person about any actions being taken in regards to their account
"Going to the Mat" for the Customer
Consider this example: let's say you're a key account manager doing digital marketing for a finance company. This might be within your field of expertise because you set up and run a lot of websites for finance companies. However, the finance company might also ask you to do the digital marketing for a sister concern, which is a fashion company, and you might not know anything about how fashion websites work. The pressure of successfully juggling these responsibilities and meeting the client's expectations is certainly enough to keep you up at night.
Given the nature of key accounts and the value they bring to your business it's important that you go above and beyond to retain them as your customer. So, you have to learn about digital marketing in the fashion world, and you have to do it in a hurry. Your customer retention depends upon it.
In this example, the customer is giving you, the key account manager, more work. In turn, this leads to increased revenue and growth for your company. Of course, increasing revenue from your key accounts is a crucial part of your job, so it's important for you to foster this growth, even if it means going above and beyond for your customer.
This may mean getting outside your comfort zone. Perhaps you'll want to perform some field and market research to expand your breadth of fashion knowledge. Or, you may want to enlist the help or advice of someone who has more marketing experience in this field. As key account manager, you may often be faced with responsibilities that reach beyond your usual duties (within reason, of course). By proving to your key accounts that you are willing to "go to the mat" for them, you will earn their trust and respect and be more successful in nurturing a long-lasting relationship.
This is just an example of how key account management might play out in the digital marketing arena. However, the same applies to key account management in any field, whether it's finance, marketing, consulting, accounting, or another B2B industry.
By building key account strategies around these basic concepts and being willing to "go to the mat" for customers, key account managers can sleep easier at night knowing that their accounts are more successful, more secure, and more satisfied with the services they're receiving.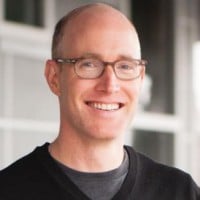 CEO at
Kapta
Alex Raymond is the CEO of Kapta.