What is Voice of Customer (VOC)?
Voice of Customer is a hidden weapon for many Key Account Managers. According to Gaskin et. al, VOC: "is a term used in business to describe the process of capturing customers' requirements. The Voice of the Customer is a product development technique that produces a detailed set of customer wants and needs which are organized into a hierarchical structure, and then prioritized in terms of relative importance and satisfaction with current alternatives."
For the purposes of Key Account Management, VOC is a strategic tool that provides a framework for managing your account. VOC is extremely important for dealing with multiple parties within a Key Account because each layer of decision-making has different gatekeepers and decision-makers who interact with different members of your organization. In complicated relationships involving multiple, long-term business relationships, a systematic understanding of VOC sets great key account management apart.
Why Should all Key Account Managers be Doing VOC?
One of the benefits of VOC is that it provides a deep understanding of a customer's wants and needs for their business. According to IDC, communication and ease of use are significant parts of customer satisfaction (and therefore renewals and continued business). Well-formulated VOC programs allow Key Account Managers to deeply understand their clients' goals and objectives, identify risks, and see areas for growth and expansion.
Key account managers use VOC to uncover opportunities for business relationship growth, to spot risks before they become real problems, and to access unfiltered information from customers. Each of these areas are improved through the understanding of a customer's voice and VOC business management processes.
Opportunities for growth and VOC is coined "complementary innovation" in this ISixSigma article. Complementary innovation seeks to ask the right questions of customers, in order to provide high-quality services, create products that fill customer's needs, and integrate a marketing plan that drives growth, even in less profitable industries.
Use your VOC questions to address specific customer needs, customer desires, the capability of the business to provide better services to customers, and how to improve relationships. For businesses looking to increase key account profits, VOC programs establish the best foundation to align closely with customer goals and needs.
VOC can also be used to understand and manage risks. Are there competitors in the account? Is one of your sponsors leaving the organization? Are budget troubles on the horizon? Risk management addresses customers' needs and pain points before it becomes a major issue, which is often what drives customers to withdraw from a business relationship.
Proper VOC provides unfiltered information to Key Account Management team members regarding the desires and needs of their customers. VOC questions peel away filters that businesses set up to create degrees of separation between their own organization and businesses outside their organization.
What are the Best Ways to do VOC?
As far back as 6 years ago, researchers were creating integrated platforms to manage Business Intelligence and VOC systems. VOC and business intelligence require that you have the right software to manage communication between Key Account Managers and key players in the client organization. Take time to listen to customers and ask the right strategic questions about forward-looking business relationships. This information, when managed through an integrated Key Account Management platform, becomes highly actionable and an important part of the account plan.
VOC is not a reactive customer satisfaction survey; rather, it is proactive communication about where a customer currently is, where they need to be, and how you can help them get there. Your biggest customers need interactive and personalized service, sales, and management teams that continuously perform VOC-interactive interviews and tailor their business's services to key customer's specific needs.
Example VOC Questions
Some of the most powerful VOC questions you can ask are open-ended and forward-looking. For example, we recommend asking questions like:
Why are you doing business with our company? This helps you uncover why the customer likes your service, and how you can continue to add to your strengths.
Looking back 3 years from now, what are the outcomes you are most likely to be proud of? This can tell you what the customer considers most important.
What does a successful partner relationship look like to you and your organization? Look for clues on how to communicate and how to make sure your QBRs don't suck.
Start with 3 to 5 simple questions. You can always get more complicated later. Remember, the idea is to get your customer talking so you can build on your relationship.
For more information on how Kapta can help, check out our VOC strategy package.
Curious to see how you can take your Key Account Management skills to the next level? Download this helpful ebook on how to create powerful engagement plans for your key accounts or sign up for a demo of Kapta.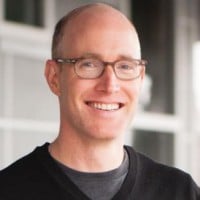 CEO at
Kapta
Alex Raymond is the CEO of Kapta.