As a key account manager, how do you survey your clients to see how you are doing and what your company can do better for them in the future? Do you give your clients surveys? Do you conduct Voice of Customer (VOC) interviews? Are you asking them at all?
Many experts agree that the survey method is too impersonal and that questions asked directly to clients are more likely to yield informative, heartfelt responses and actionable data. But what are the best questions to ask during VOC interviews? How do you best phrase those questions and ask follow-up questions based on the answers? Below is a list of the questions you should be asking your clients when conducting that all-important VOC interview.
What Are Your Biggest Problems?
It is important to familiarize yourself with what challenges your clients the most, so you can offer targeted solutions. As the Aim Institute tells us, "In his landmark book on selling, SPIN Selling, Neil Rackham described how 35,000 sales visits were monitored to find the most successful sales method. Here's the punch line: Great salespeople engage customers in discussions about customers' problems."
Once you learn what the basic problems facing your clients are, you can then ask follow-up questions to break down those problems and learn the details. This is not the time to try to solve those problems, however, but rather to learn about them in as much depth as possible. Here, the important question to ask is "What else can you tell us?"
What Job Do You Want to Accomplish?
This is how you familiarize yourself with your clients' goals and objectives. It is best to understand what your clients are hoping to achieve and what the expected outcome is, before you can begin to answer their questions regarding how to get there. This puts the clients' needs first. The Aim Institute reminds us that instead of beginning the meeting with a pre-determined plan that may or may not meet your clients' needs, you will want to listen to and hear the details of those needs first.
What Quantitative and Qualitative Data Can You Share?
Both kinds of data are useful for understanding what your clients' target markets look like. Your clients' charts and graphs can help you better understand their customers, including buying trends and demographics. This will allow you to later skew your ideas and energy toward the most critical portions of your clients' consumers.
Meanwhile, the qualitative data will let you know customers' preferences when interacting with the product. Do they prefer your product over other similar products? When do they use the product? Where do they most often use the product? What makes them think the product is right for them? All of these questions come in handy when attempting to qualify consumers' habits and preferences.
What Is Going Well Already?
You don't want to spend time, money, and effort trying to fix something that isn't broken. Therefore, let your clients tell you what is going well and what aspects of your product or service work best for them.
Understand the strength of your brand, and the best way to begin to do this is to know exactly what aspects of your marketing strategy are functioning well. This way, you celebrate your successes, instead of trying to solve problems that aren't there.
As a key account manager, VOC interviews can give you invaluable insight into not only the specific needs or challenges of your clients, but also into some of the broader strengths and/or weaknesses of your business. As you conduct a VOC survey with your clients, be sure to ask these four questions (and lots of little follow-up questions) to get to the heart of what matters most to them and to uncover opportunities for growth and improvement.
Curious to see how you can take your Key Account Management skills to the next level? Download this helpful ebook on how to create powerful engagement plans for your key accounts or sign up for a demo of Kapta.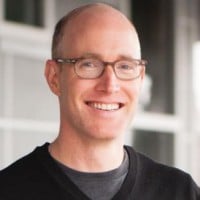 CEO at
Kapta
Alex Raymond is the CEO of Kapta.