With the rising popularity and success of key account management implementation, many companies are adopting high-quality key account management techniques to handle their important clients.
While some companies have viewed key account management as part of their sales department and have expected their key account managers to use sales resources to achieve their goals, key account management should be looked at as more than a sales technique. It's a way to build deeper relationships with your clients and boost their overall lifetime value to your company. Ultimately, successful key account management means making decisions based on what your key accounts need instead of what your business wants from them.
Out Of The Sales Department
Key account management is not a sales position and the account manager should not be merely a point of contact. A key account manager should aim to make the most important clients feel like partners. And that takes more than making phone calls and generating reports. It's done by providing competitive and personalized value to every part of the service provided.
The key account manager should have the power to expedite orders, recommend procedural changes within your business to better accommodate client needs, and provide technical support through your own IT department. In order to create more value for the client, the key account manager should have inter-departmental authority and the ability to enact real change.
A Way Of Doing Business
True key account management takes years—not months—to produce significant and long-term results. But once properly equipped with the appropriate access and the right goals, key account management can make a big difference in the client's experience and in your own profits. Unlike pure sales, key account management gives your business the ability to custom design a strategic plan that works well for both you and your clients.
Rather than following a generic plan for success, the key account manager should start by asking the right questions. How can your service boost the client's profits? How can you support the client to increase their performance? What do your clients like about the service? What would they like to see changed? From here, the key account manager can shape his account-planning strategy around the client's real preferences and actual needs to streamline their experience and make the service valuable.
Key account management is a strategy of increasing profits and lifetime customer value. It is time intensive and interacts with all areas of the company. When done correctly, key account management doesn't need to involve selling. It involves listening to your most important clients and building a better service plan. Ultimately, key account management creates stronger business partnerships and raises the profitability for everyone involved.
Curious to see how you can take your Key Account Management skills to the next level? Download this helpful ebook on how to create powerful engagement plans for your key accounts or sign up for a demo of Kapta.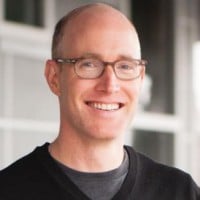 CEO at
Kapta
Alex Raymond is the CEO of Kapta.