82% of people have stopped doing business with a company altogether due to bad customer service. When you think of bad customer service experiences, you might just think of incorrect or damaged orders, slow response times, or unhelpful staff. However, not remaining current with a customer's needs and goals can provide an equally bad experience that could cost you their business.
As a key account manager, setting and tracking your customers' goals is an essential part of the service you provide and a determining factor in customer satisfaction. By making the goals of your customers a priority, you can provide better customer service and foster better, longer-lasting relationships with your key accounts.
First and foremost, sit down with each of your key accounts to discuss both their long and short-term goals. Make a list of those goals, in order of importance, and then, discuss a strategy for achieving each of them. Once you have a clear vision of your customer's goals and a plan in place to reach them, you'll want to communicate frequently and track the progress you're making.
Here are a few tips to help you better support your customers' goals:
Be an extension of their internal team. Be sure to be available when needed and responsive to their questions and concerns. Celebrate their success, whether it be large or small. Point out important milestones on the way to their goals.



Acknowledge setbacks or problems that seem to repeat themselves. Sometimes, problems can indicate that you may not understand your customer's goals as well as you thought you did. Ask questions and then listen. Repeat back what you heard them say, and make sure you interpreted it correctly. Check in regularly to learn how things are coming along. Ask the tough questions that get to the heart of your relationship. For example:

How can I do a better job for you?

How can I better help you reach your goals?

How do you feel about my level of communication or responsiveness to you?
When you ask those questions, be prepared to listen. Next, comes a crucial time in the customer relationship. How you respond to feedback, especially if it is negative, can set the course for the level of communication that the customer will feel comfortable with in the future. If they don't feel as if you are championing their efforts or listening to their concerns, they will find someone who will.
Find a way to connect personally on some level. Whether it be asking about a customer's family or finding out what he or she enjoys doing outside of work, taking a genuine interest in your customers—outside of normal business topics—may make the difference that solidifies you as their trusted strategic partner.



Be aware of the difference between customer care and marketing. It's very easy to blur the line between these two things. Key account managers today need to be careful not to turn a service call into a sales or marketing opportunity. You want your customers to feel that their goals are your number one priority, not your own company's bottom line.
Demonstrating to your key accounts that their goals are being kept top-of-mind is important, but the real follow-through requires actually tracking the progress toward those goals. Here are some tips that can help key account managers more effectively track customer goals:
Understand what is working for your customer in regards to reaching their goals. What aspects of your strategy are working? What aspects are not? What are similar businesses doing that is working, and who is doing it best? Answering these questions can help you adjust your approach to achieving a customer's goals and help you identify best practices that build loyalty and increase customer engagement.

Understand how the customer defines success in terms of their goals. What metrics are important to them, and why? Understanding this can help key account managers to more accurately and effectively track customer goals.

Understand the customer's business process in regards to decision making. Know who is involved in making those decisions and understand the approval process. When goals are achieved or certain benchmarks are reached, who will make decisions that determine the next step? What goals or metrics are important to them? Who will approve decisions that might affect, for example, the amount of money a customer spends with your company? Knowing this will enable you to track the right information, and set internal goals that will increase revenue and improve key account relationships.
Key account managers play a vital role in the success of a company today, as more and more companies focus on existing key accounts to drive revenue and growth. Having the right tools and knowledge for tracking customers' goals will be essential to maintaining positive working relationships with key accounts.
Curious to see how you can take your Key Account Management skills to the next level? Download this helpful ebook on how to create powerful engagement plans for your key accounts or sign up for a demo of Kapta.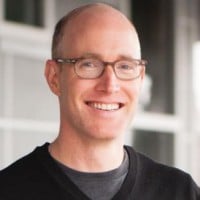 CEO at
Kapta
Alex Raymond is the CEO of Kapta.