Customers are demanding more and more personalization. This is just as true in B2B as it is in B2C. As we've said before, no matter how niche your industry, your client is still a consumer in the world. As such, they expect a personalized experience with every brand they touch—including yours.
Account-based marketing (ABM) is a means by which many companies are hoping to deliver a more personalized experience. And while it's a step in the right direction, ABM is not enough: What companies need is Account Based Engagement (ABE). This recent BCG report is a thorough and compelling analysis of ABE, and definitely worth a read.
So what difference does a letter make? Whereas ABM is a marketing effort, led by the marketing team, ABE is a cross-functional strategy that demands alignment between the marketing, sales, and service teams. Because after all, the structures that exist in your organization aren't mirrored in your customers' minds—they don't think to themselves, "I need X from marketing, Y from sales, and Z from service;" rather, they're looking for partners who can deliver seamless value from start to finish.
Companies who do so create opportunities for organic growth—the most profitable and most resilient form of growth. As BCG says, ABE "shifts the paradigm from just generating and closing leads to orchestrating opportunities in the complex ecosystem of larger accounts." For anyone experienced in Key Account Management (KAM), this is going to start to sound very familiar—because generating opportunities with existing customers by responding to their specific needs is exactly what KAM is all about.
KAM is a critical component of Account Based Engagement—it's the post-sale mechanism by which you deliver on the presale promise. And companies with a strong KAM function will find themselves many steps ahead of their competitors when it comes to implementing ABE.
We know it's a lot of acronyms. Here's one way to summarize them:
ABM is a marketing activity that delivers personalized messaging and content based on specific customer needs
KAM is how you meet those needs, time and time again, driving retention and creating new opportunities in the process
ABE is the sum of those parts, and more
The BCG article breaks ABE implementation into 2 phases: Strategic and Scaled ABE. In this post, we'll focus on how KAM—and Kapta—are essentially strategic ABE waiting to happen, and how they can help you in your efforts to become an ABE powerhouse.
Strategic ABE (is Basically KAM)
Strategic Account Based Engagement is essentially the low-hanging fruit for ABE implementation. As BCG writes, "Strategic ABE focuses on the needs of a B2B seller's largest and most strategic accounts." This is also what KAM does. In fact, companies can use the same process they use to identify key accounts for KAM to identify strategic accounts for Account Based Engagement—because they are the same accounts.
The main difference between strategic Account Based Engagement and Key Account Management is that ABE integrates the marketing team in a more intentional way; whereas key account managers would otherwise be their own "marketers" within strategic accounts, they now have the full support of their marketing team, and vice versa.
In ABE, the marketing team works closely with the KAM team to craft personalized messages to strategic accounts, helping both teams work towards a unified goal, such as driving revenue or improving retention with existing customers. In turn, the KAM team can deeply inform the marketing team's efforts with a keen understanding of the customer's pain points and business strategy.
The marketing team can extrapolate what they learn in this process for scaled ABE—the second piece of the ABE implementation process. Whereas strategic ABE is sales-led and marketing supported; scaled ABE is marketing-led, sales supported. Scaled ABE benefits from the marketing team's close collaboration with the KAM team—in a sense, it mitigates the all-too common risks inherent to a business model where the marketing team has lost touch with the customer, and the sales and marketing teams have lost touch with each other.
Kapta: Your ABE Platform
BCG notes that, "For most companies, ABE represents a major change in how they deal with their most important accounts." While true for "most," this will not be the case for companies with a strong Key Account Management function. In fact, for those companies, ABE is really just an extension of the KAM culture throughout other functions within the organization. Let's take a look at some specific examples below, following the Know, Act, Measure sequence in our KAM Process.
The BCG paper calls out a specific challenge for companies looking to implement Account Based Engagement: They have to "navigate the complex ecosystems of decision makers and influencers that characterize buying behavior in large organizations." This requires customer journey research and extensive organization knowledge.
Companies with a strong KAM function will find this an easy barrier to overcome; in fact, Kapta includes a dynamic org chart for every client, designed to help companies visualize the relationships they need to grow and maintain in order to build strong partnerships not only with individual contacts, but also with the organization as a whole. This is just one part of the Know piece of Our KAM Process—knowing your customer also drives marketing strategies and content.
Strategic ABE also leverages the Act piece of the KAM process. BCG points out that marketing, within the strategic ABE framework, must be "tied to account goals and plans." Again, this is where companies already using Kapta will have a huge advantage. Kapta's Account Planning framework is designed to identify account goals and create a strategic, sequential account plan; when the KAM team already has these top of mind, the joint planning with the marketing and service teams is off to a productive start.
And finally, ABE relies heavily on the Measure piece of the KAM Process. When the Key Account Management team can generate reports that demonstrate clear value, the marketing team's work is just that much easier.
In short, if you're already doing KAM, ABE will be a matter of expansion—integrating with the marketing and service teams more fully to respond to customer needs across the entire journey, including presale.
If you're yet doing KAM, ABE is an excellent jumping off point, as it will normalize alignment between marketing, sales, and service from the outset. In other words, it will make you a more customer-centric organization—and that sets everyone up for success.
Why Now is the Time
There's never been a better time to put marketing, sales, and service in a room together to align around existing strategic accounts. After all, existing revenue is more important than ever—and unprecedented times can be great opportunities for change. Leaders across functions can see why the stakes are high, and recognize the need to rally around existing customers. Also, to the extent things have slowed down, they may have also opened up time and space for the joint planning and accountability sessions that make ABE work. Ideally, once growth picks up again, those processes are already established, and your organization will be ready to scale the Account Based Engagement approach.
Conclusion
If you've already made the leap to Account Based Engagement, you've done something we know is hard to do: You've shifted your mindset and your operational approach to one that puts customers first. If you haven't implemented ABE, but you already practice KAM, the good news is you're well on your way.
KAM is an essential mechanism in and ABE plan, delivering on unique customer needs to drive retention and organic growth, while also providing actionable customer insights to the marketing and service teams.
To see how Kapta supports ABE, schedule your personalized demo today.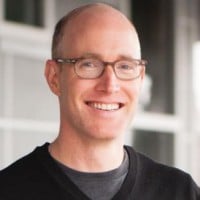 CEO at
Kapta
Alex Raymond is the CEO of Kapta.