One thing that all great key account managers have in common is that they take a proactive approach to account planning.
From the first interaction with a new key client, the wheel's are already beginning to turn. The key account manager is thinking about ways to take the information they're gathering from their client and turn it into a personalized, strategic plan that will not only meet the customer's immediate needs and goals, but those in the future, as well.
Instead of reacting once a problem has arisen, they brainstorm ways to head trouble off early on; they create open lines of communication to position themselves as a partner and ally who is available and willing to help at any time.
As a key account manager, it is imperative that you get out there and get your hands dirty, interacting with your team and with your clients to build strong supplier-client relationships. When implemented early, the following pieces of advice can help you to drastically improve your account planning strategies and, thereby, your key account relationships.Strategize With Your Team Members
Form a strategy that both responds to your clients' needs and involves your team at all levels. Suppose your client needs quicker response time on your end. Instead of immediately taking the situation into your own hands and feel stressed about moving more quickly, form a strategy that distributes the work among the various members of your team. When doing this, always keep your team informed of the details regarding the overall strategy and allow them to contribute ideas.
Communicate With Your Clients
Just as it is important to communicate with your sales team, it is also important to communicate with your clients. Conduct Voice of Customer (VOC) meetings with your team members and clients both present. Trust your clients to know what they need, and make it clear that you and your team are listening. Every client wants to know that they are being heard, so during these meetings, repeat stated goals back to the client: "What I'm hearing is…" or "I think you are telling me…"
According to Performance Methods, "When the customer has input into the journey ahead and understands how their supplier wants to grow with them, their willingness to partner increases—as does the likelihood of mutual success."
Establish Performance Metrics
Performance metrics are basically a step-by-step plan to reach the goals of the customer. When creating performance metrics, be sure to assign projects to each member of your team so that everyone is on the same page and everyone is working toward the same goal. This also allows you to take advantage of the varying expertise of each person on your team. The result will be an alignment of the account team members with the customer's team members.
Observe the Competition
This is where it is important to be on the lookout for better or more organized ways of getting things done. In addition, by learning what the competition is doing at any given time, you will know how to respond with your own strategies and to familiarize your team members with why you are pursuing certain goals. This will keep you on the cutting edge of your market, and you will know what strategy to implement next.
Provide Leadership
At every turn, both your team members and your clients will look to you for leadership with regard to each key account and its operation. For optimum results, provide this leadership by listening and showing your understanding of what has been said. Then, design a plan that allows everyone's participation. Assign tasks according to speciality, and involve the client in evaluating the finished product.
Account planning is one of the most important aspects of key account management, one that requires a forward-thinking and strategic approach. When you strategize, communicate, lay out efficient plans, observe the competition, and provide leadership you will be able to manage and collaborate with your key accounts more smoothly than ever before. This will allow you to enjoy stronger, more productive relationships with both your team members and your key clients.
Curious to see how you can take your Key Account Management skills to the next level? Download this helpful ebook on how to create powerful engagement plans for your key accounts or sign up for a demo of Kapta.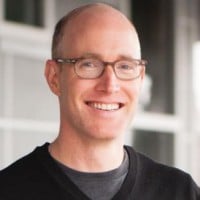 CEO at
Kapta
Alex Raymond is the CEO of Kapta.