3 Key Questions for Voice of Customer Surveys in Key Account Management
in Voice of Customer
/
As you might have seen from my previous posts, I'm a fervent believer in the power of Voice of Customer surveys, particularly for Key Account Management.
When I talk with customers and prospects about the power of Voice of Customer analysis, I always mention three critical questions that VOC tries to answer:
Risks: What risks are out there that might disrupt our business relationship? Competitors that are also pitching our client? New team players with whom we don't have a relationship? New ideas in the market that could compress our margins?
Opportunities: What can we learn that will allow us to identify new business opportunities within the client? For example, are they expanding or buying another company? Can we sell our product/service to a new division or team? Can we sell a new product to our existing sponsor/user?
Alignment:How well aligned are we with our customer? Does our vision match their needs (both today and tomorrow)? Is there good strategic fit between our companies?
Remember, VOC is all about listening and deeply understanding your customer. So make sure to ask great questions. VOC is a fantastic tool for Account Managers who want to stop being "just another vendor" and start being a true strategic partner for their customers.
Ready to get started with VOC? My advice is to jump straight in!
What else? How do you use VOC in your company?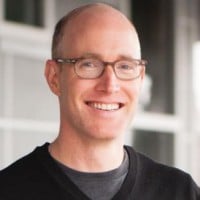 CEO at
Kapta
Alex Raymond is the CEO of Kapta.