Key account management can present a number of challenges. Pain points can arise in the form of lost accounts, revenue loss from key clients, lost growth opportunities, and miscommunication with key accounts. When planning effective key account management strategies, you should always take a proactive approach, rather than a reactive one.
This is especially true for key account planning. When it comes to mapping out a plan of attack for your most valuable clients, you must balance aggressive long-term goals with attainable short-term goals. Below are five beneficial practices you can adopt in your key account planning efforts.
1. Be an Ally to Key Accounts
When you treat your key accounts as an ally, it's easy to implement an account plan and do what allies are supposed to do — help each other. A proactive account plan ensures you have your clients' best interests in mind. In turn, this creates mutually beneficial trust between the two sides as they are more likely to extend their contract, refer your services, and generate revenue.
Work toward the goals of both expanding and protecting your key account client businesses. This means applying a long-term approach to understanding what your key customers need and how you can support and help them achieve their business goals.
This practice includes observing the way your clients function and how they approach business communications and competitive situations. This will help you better personalize your service to them and understand how to approach the key account relationship. In short, the goal here is to maintain and evolve positive relationships with your key clients, positioning yourself as their strategic business ally.
2. Assign a Key Account "Champion"
Put someone in charge of key account management in your company — something on the order of a key account management "manager." Harvard Business Review refers to this person as the key account management "champion."
This champion ensures that key account management is practiced at all levels and educates other managers and employees on the importance of paying special attention to the needs of key account clients. If there is not company-wide adoption of key account best practices, valuable accounts that should be receiving maximum attention may slip through the cracks.
Your key account champion is a communicator and an organizer, working to keep client needs in perspective, with regard to your company's day-to-day interactions with key account clients. This is an important proactive measure to take rather than being forced to react if/when certain team members are not practicing key account management.
3. Involve Your C-Suite
Recruit effective sponsors, high up within your company, for each of your key accounts. This provides another watchful eye for each account, and it shows the client that they are valued. Harvard Business Review offers this example: "Members of the main board of Siemens, including the CEO, each sponsor a number of key accounts and visit them regularly."
We can also think about this from a basic perspective — wouldn't it bring you more peace of mind, comfort, and trust if you know that a C-Suite executive is keeping a watchful eye on your account? Your clients feel the same way. Involving C-Suites in account-specific management is a great way to stay ahead of key account management.
4. Communicate Key Account Needs With Your Entire Team
Recognize that a key account management strategy should apply to the whole company — not just the sales department. All too often, organizations operate in silos where marketing, sales, customer success, and technology departments are working independently of one another. However, to produce the best results possible, it's crucial to tear down these silos and create cross-departmental alignment on key accounts.
Restructure your business approach to familiarize everyone in the company with key account management and its practices and goals. Make a special effort to train your key account managers, emphasizing the need to keep everyone, at all levels of the company, apprised of the actions, requirements, and goals of individual clients. This way, employees in each tier of the business can remain aware of the specific needs and goals of each client and keep those goals in mind when carrying out business with those customers.
5. Give Key Accounts the Attention They Deserve
Keep the number of key accounts assigned to each account manager at a manageable level. In this case, less is more. Key account managers should have adequate time, attention, and resources to devote to each of their key accounts, so they can ensure they're being the ally we discussed in point 1.
If your key account clients aren't getting the attention they need or feel they deserve, they'll ultimately feel resentful and dissatisfied with your company. These are usually the first customers to leave you. Therefore, as your number of key accounts grows, make sure you are hiring enough account managers to comfortably maintain them.
While this may seem like a last resort, it's important to recognize the good that comes from hiring new key account managers. This is an indication that your processes and systems are ready to grow with your company as you scale.
What's Next?
You can see that there are a number of approaches to maintaining and evolving your key account planning strategies. Note that all of these approaches involve the application of a proactive business plan, designed to cater to your key account clients' goals.
If you become complacent in your key account planning, your key accounts will likely lose the attention they deserve and become aggravated. These approaches will serve your company well as you navigate varying, often bumpy, business terrain and work to grow your roster of satisfied and loyal key accounts.
Curious to see how you can take your key account management skills to the next level? Our team at Kapta is ready to help. To learn more about key account management training, visit our KAMGenius portal. If you're ready to test all of our software's capabilities, request a demo today.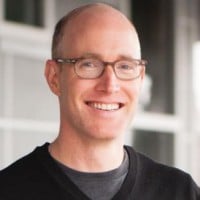 CEO at
Kapta
Alex Raymond is the CEO of Kapta.