Greater than 90% of customers feel their onboarding experience could have been better. And in the same study, 86% of survey respondents said they're more likely to remain loyal to a business that invests in onboarding and education for new clients.
This reveals the importance of having a smooth and efficient onboarding process that meets customer needs.
The onboarding period is a critical time in the customer's relationship with your organization that can greatly influence the longevity and success of the partnership.
It sets the tone for the relationship because it is the customer's first impression of whether they selected the right solution to meet their needs.
They're anxious to start working toward a return on their investment and want to see value as soon as possible.
Onboarding also is a chance to start building trust with a smooth handoff from sales to the key account manager.
With so much on the line, how can key account managers (KAMs) ensure that new VIP clients have a favorable onboarding experience that meets or exceeds customer expectations and supports long-term account success?
Create a Preliminary Plan
Get off on the right foot with new key accounts by having a preliminary plan prepared before your initial engagement.
To create this first account plan, use the insights shared by sales during the handoff process and your sales onboarding steps. Then do some additional research on your new client by reading their annual report, searching for news about them, and checking them out on LinkedIn.
Armed with this information you may be able to identify a goal the customer wants to reach. Plan out the steps needed to put you on the path to creating value for your new account.
Then map out all the steps necessary to successfully achieve onboarding without missing or delaying a step.
When your preliminary account plan is ready, share it during your first engagement with your new customer and get their input. You'll show initiative and they're sure to be impressed by your interest in keeping them on track toward achieving their goals if sales shared any with you.
If you don't know any of their goals yet, your first conversation is an opportunity to learn:
What they want to get from using your product or service
What success looks like to them
How they prefer to work with you moving forward
Adjust your initial plan based on the customer's feedback and use the account plan to guide you toward achieving goals and completing onboarding tasks on schedule without missing a beat.
This will accelerate you toward delivering value for your new key account.
Follow a Consistent Process
Once you've completed those initial steps and your first engagement with your new client, it's time to start through your consistent account management process, like our KAM Process™, a proven methodology for building customer engagement and success. KAM stands for Know-Act-Measure.
Know: Getting to know your key account involves understanding the customer's organizational dynamics and objectives, completing a SWOT analysis, and voice of customer (VOC) interviews.
Act: Once you've gotten to know your customer more deeply, it's time to amend your initial account plan by incorporating another goal or two that your customer is striving to achieve. Your focus on helping them succeed and keeping them on track is sure to increase their satisfaction.
Measure: Metrics are the best way for you to track and gauge success both internally and toward customer goal achievement. During the Know step, you will have identified the metrics that reflect how the customer measures success. You'll also be tracking account health metrics and key performance metrics (KPIs) that are related to internal company goals.
The steps in the KAM process on cyclical so information and plans are kept current as situations evolve and account relationships mature.
Communication is Essential
Both internal and customer-facing communication is critical to onboarding and long-term customer success. KAMs understand the customer better than anyone else on the team, so it's the account manager's job to evangelize on behalf of the customer. It's impossible to be with every KAM team member as they engage with the customer, so the team needs to communicate with other team members and the account manager as well. There are a couple of effective ways for this to happen:
Internal account review meetings: These internal meetings are where anyone in the company who has an interest in the success of the customer gathers to discuss them. This is where the account manager can easily review the account plan and all of their findings while advancing through the KAM process. This is also where challenges are discussed, and strategic plans are made while confirming the completion of plan tasks and progress toward goals.
A software platform: One efficient way to keep the KAM team on the same page is a shared platform. This becomes a place for everybody in your company, from finance to marketing and customer service to tech support, to document each engagement with the customer as it happens. Although not ideal, a CRM is an option that can be adapted to capture these communications in a central place for easy access. A better option is a KAM-specific platform, like Kapta, that is designed to facilitate key account management success.
Leverage a KAM-Specific Platform
A solution designed specifically for key account management facilitates onboarding and long-term customer success by providing:
A central location for all communications and documentation for easy reference
Task and milestone reminders for onboarding and account plan activities so no detail is missed
Easy reporting, health scores, and metrics to measure success, risk, and progress toward goals
A guide to keep everyone on track in the KAM process and toward customer and company goal achievement
Quarterly business review (QBR) automation
A KAM solution handles all the minutae so account managers to focus on the more strategic elements of onboarding and the customer relationship.
Start Boosting Customer Onboarding Success
Don't risk key account success with a disjointed onboarding process, a long time to value, or low customer trust. Start the relationship off on the right foot by leveraging a KAM solution to facilitate all the little things that go into effective customer onboarding and long-term account success. You're sure to impress these VIP customers from the onset and increase customer retention.
Looking for additional ways to improve your key account management program? Register for KAMCon by February 28th to take advantage of the early bird rate.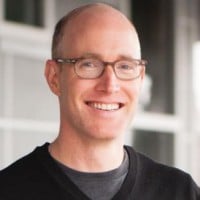 CEO at
Kapta
Alex Raymond is the CEO of Kapta.